Paytm, the popular mobile payment app has finally rolled out a new feature that was much requested by all Paytm users. There was a major missing feature that Paytm didn't allow receiving money for failed transactions directly into bank accounts. Now, Paytm has finally started rolling out an update which will solve this problem and allow users to receive such payments directly into bank accounts.
Earlier, Paytm had been adding the failed transaction and other payments sent to someone on Paytm into Paytm wallet. Also, they had been charging a 3% fee on transferring funds from wallet to the bank account. After this update, users will be able to receive the money directly into bank account whether someone sends the money using UPI, QR code or using the mobile number.
Refunds Directly to the Payment Source
Previously, when there was a failed transaction on the Paytm app, the app used to make the refunds only to the wallet and not to the bank account from where the payment was made. The users had to transfer the money back to their accounts whenever there was a refund and there was 3% processing fee as well.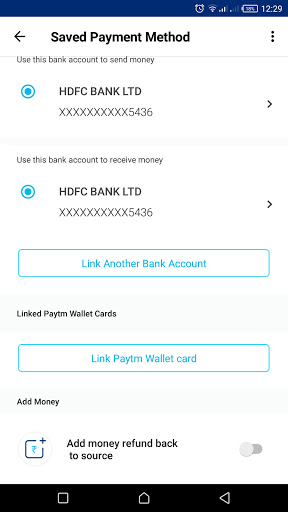 The latest update will allow the refunds to go directly to the payment source. The users can toggle this setting on or off by going to the 'Profile' section and scrolling down to payment settings. Here they will find "Saved Payment Details and Settings", tap on it and at the bottom, you will get to see a toggle button for 'Add money refund back to source'.
Receiving Money Directly to Bank Account
The new features will also allow receiving money directly into the bank account without requiring the sender to put in the bank account details again and again. Users can also toggle this feature on and off. To turn this feature on, you'll need to go to "Accept Money" in the Profile settings. Now, tap on "Add a Bank Account" if not added and enter your account number, IFSC code, and the name of the bank.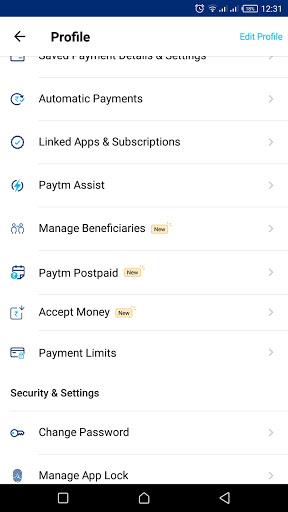 After that confirm the account number and enter the OTP sent to the registered phone number. After that, you will receive money directly to your bank account whenever someone sends you money on Paytm.
All these new features are available for users in the latest Paytm app version for Android and iOS.