Chinese smartphone maker Xiaomi has launched 3 new backpacks – Mi Casual Backpack, Mi City Backpack and Mi Travel Backpack in its accessories line-up in India. The price of the new Mi backpacks starts at Rs. 899 and these are available via mi.com.
Xiaomi has earlier launched its Mi Business Backpack in India back in August last year. Now, the company has aimed at launching accessories that fit every user's needs. The Mi Casual backpack is suitable for college students, while Mi City and Mi Travel backpacks are good for travelers.
Xiaomi Mi Casual Backpack
The Mi Casual backpack features a classic design with a checked pattern that gives it a school look. It offers both two shoulders and a single shoulder strap. The casual backpack is made of 600D polyester which makes it thick, durable and it has an anti-splash body.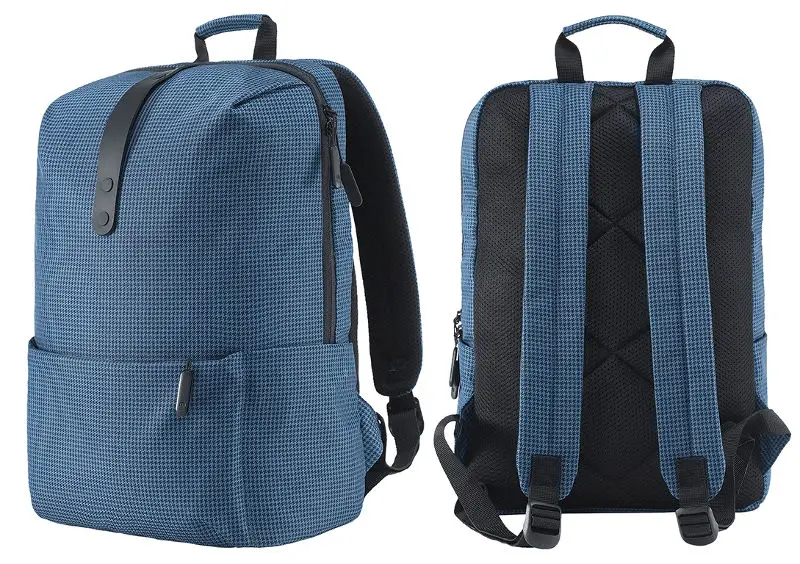 The Mi Casual backpack can fit 15.6″ laptop and a tablet in front. The Front pouch can fit keys, cards, and wallets etc. There are pocks on both sides, which can hold a bottle of water or an umbrella.
The backpack has comfortable and durable sandwich-style back plate that provides good support. The special cross-stitching process makes the backboard shock resistant, stable and comfortable. It features YKK Zipper quality assurance.
Xiaomi Mi City Backpack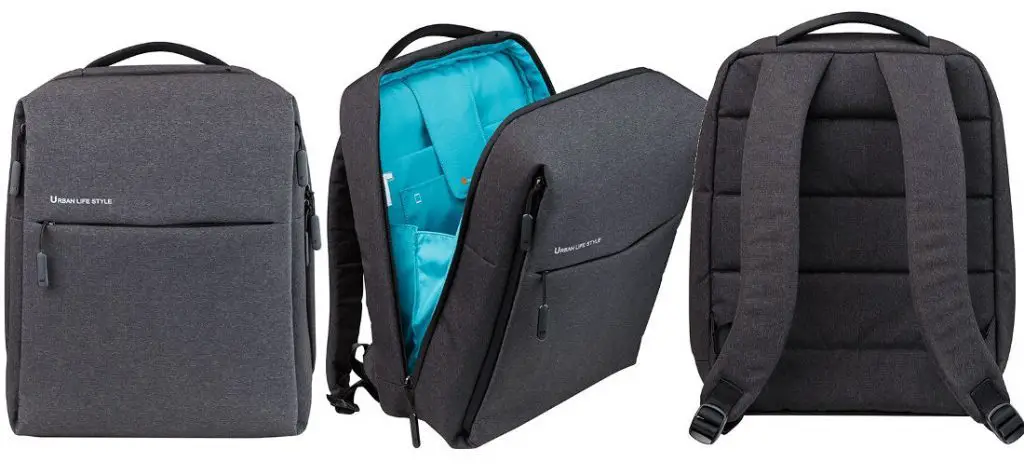 The Mi City backpack features a minimalist sleek design with hidden zipper and grey woven material. The backpack features 4 storage compartments, and its main storage can fit 14-inch laptop along with Velcro strap to keep it intact. The external 3 pockets can store smaller items such as phone, Powerbank, pen etc.
The left side pocket has PVC coating that separates itself from other parts of the backpack and can store items such as water bottle. The right pock is designed with thick velvet material for storing items such as glasses to prevent them from getting scratched. It has non-slip zipper design, nylon handle straps, adjustable shoulder straps and water-resistant outer body.
Xiaomi Mi Travel Backpack
The Mi Travel back has distinct looks with modern mesh styling having double buckles for safety, which can be adjusted easily. It comes with two compartments with front pockets that have extra space for holding your personal belongings. The main storage can fit a 14-inch laptop and a tablet.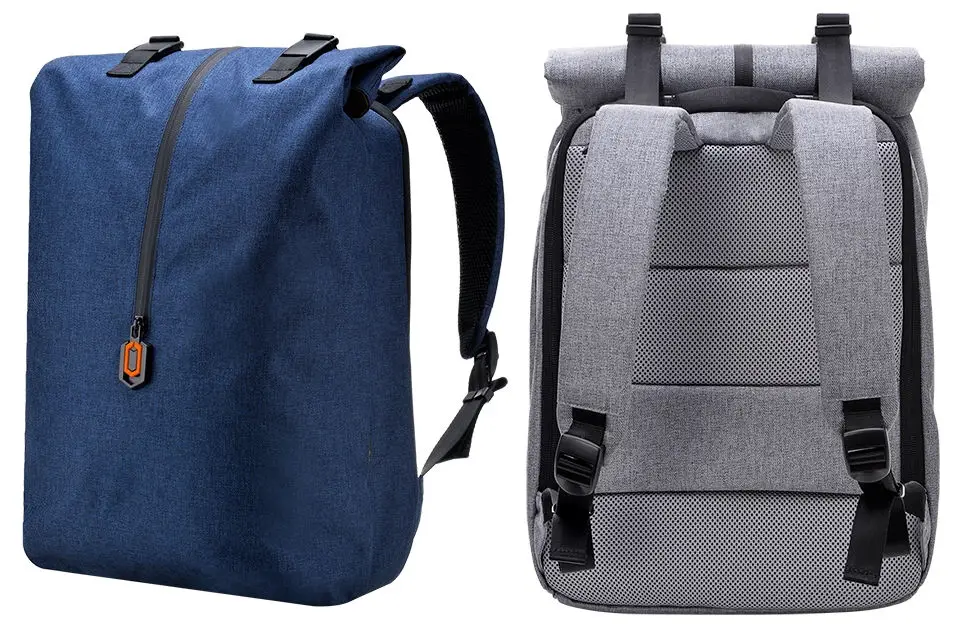 The front pouch has a two-way zipper which can be used for adjustment without opening the buckle. The inside pockets can hold mobile phones, batteries and USB cables. The sides have waterproof cloth and can store umbrella or water bottle.
The backpack is made of 650D oxford cloth that has level 4 splash resistance treatment with a waterproof coating on the bottom. The backpack weighs just 771 grams and has a lighter backboard, breathable straps that help reduce shoulder pressure. There is a hidden cart strap that transforms it into a suitcase.
Pricing and Availability
The Mi Casual backpack is priced at Rs. 899 and comes in Black, Grey and Blue colors. The Mi City Backpack in priced at Rs. 1,599 and comes in Dark Grey and Light Grey colors and the Xiaomi Mi Travel Backpack costs Rs. 1999.  All the backpacks are available via mi.com.