WhatsApp users in India recently got the UPI payment feature, competing against the likes of Paytm and PhonePe. In the same vein, the latest version of the WhatsApp beta has received a new feature in the update, QR Code payment option. As the name suggests, the new feature will let you transfer money just by scanning the QR codes generated by the app for the receiver. This feature makes the UPI payments, even more, simpler and easier.
WhatsApp QR Code payments feature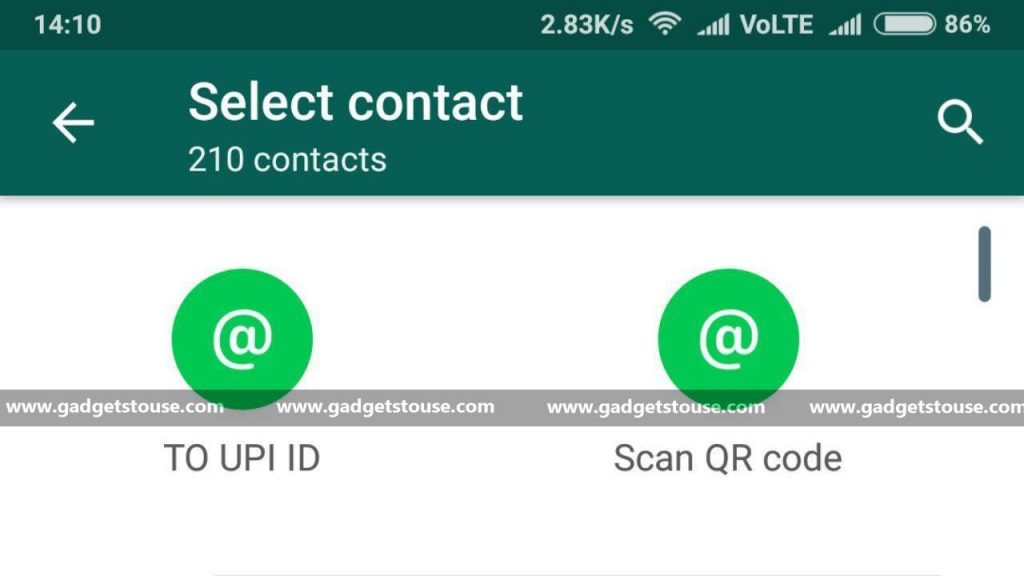 The latest version of WhatsApp Beta with the app version 2.18.93 has got this new feature where you can download it from the Google Play Store. If you already have the payment feature enabled then you can change the payment option in Settings > Payments and choose the New Payment Option. You will see two new options here; UPI ID and Scan QR Code. Selecting the second option, you will see a screen with camera section to scan the QR code.
The UPI payment option in WhatsApp was in the rumor mill for past few months and Android users got the feature in February. The WhatsApp based payment feature enables the user to send money to their contacts. PayTM then criticised the WhatsApp payment feature to not to using UPI payment guidelines.
After that, WhatsApp adapted the UPI payment feature which enabled the users to send money directly to UPI ID without going to the chat. The feature lets you make up to 20 payments or up to Rs 1 lakh per day via WhatsApp. If you need the QR code payment feature on your WhatsApp then you should be using the latest version of WhatsApp.