Amazon has released the Amazon Kindle Lite app for the Android last year and since then this app was in beta version. This app was created for the smartphones which come with limited memory and still works on the 2G/3G networks. Now the testing for the app has been finished and the app is available in the Google Play store for Indian users.
The Amazon Kindle Lite app lets the user read eBooks without even downloading the whole eBook. The app is less than 2MB and it features personalized recommendations, Whispersync as well as free eBooks in different languages like English, Hindi, Tamil, Marathi, Gujarati, and Malayalam.
The Amazon Kindle Lite app comes with all the existing Kindle app features like buying eBooks, zoom into images, night mode, change font size and navigate through the table of contents for a convenient reading experience. During the first month of launch, the users will get an amazing offer, 80% cashback on the first eBook purchase on the app using the Amazon Pay.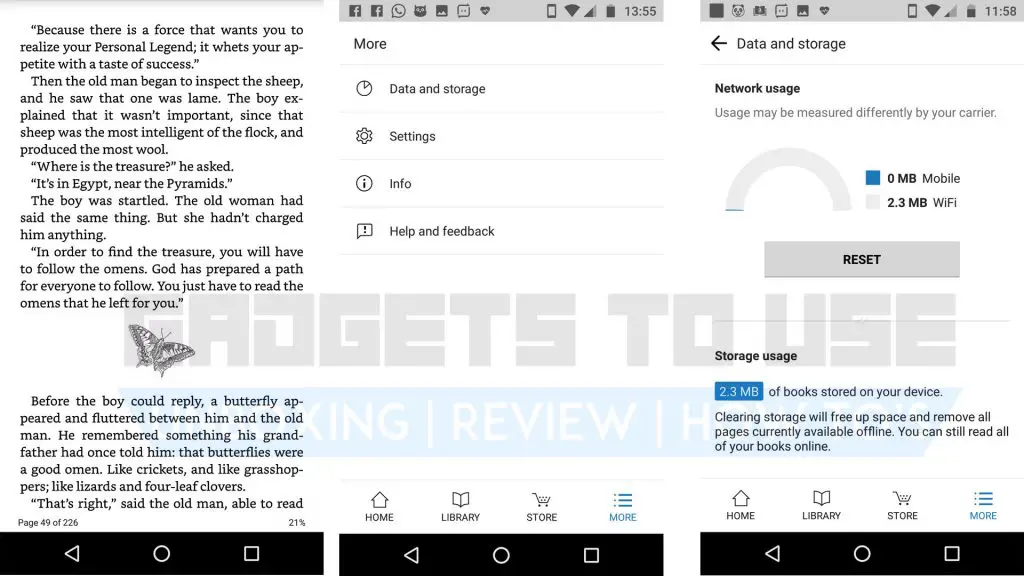 Amazon Kindle Lite features
Start reading instantly – You do not need to wait for eBooks to download in full to begin reading. If your reading is interrupted, fear not, Kindle Lite saves your last reading position. You can come back to continue reading from where you left off.
Manage data & storage – Monitor your data usage on Wi-Fi/mobile data and manage storage. Know how much storage Kindle Lite is using on your phone.
Works on all networks – Kindle Lite is designed for all networks including those with slower speeds (2/2.5G), and areas with spotty and unstable data connections.
Read books in 5 Indian languages – Choose from thousands of eBooks in Hindi, Tamil, Gujarati, Marathi and Malayalam.
Rajiv Mehra, Country Manager, Kindle commented on the app launch,
"As part of our continued focus on India, we are always working to improve the reading experience for our customers. Apps constantly compete for space on a mobile phone and Kindle Lite solves this problem for our readers.Kindle Lite is less than 2MB and built to provide a great reading experience even on 2G/3G networks."