In a bid to cash on the ongoing IPL 2018, Reliance Jio has launched a 'Cricket Gold Pass'. The pass is exclusive to Jio Prime members and offers free IPL 2018 live streaming. The Gold Pass is available for free on MyJio app for the Jio Prime members. Other Jio prepaid users can also get this pass for Rs 251.
Reliance Jio Prime users will be able to stream every live match throughout the duration of 51 days of IPL 2018 starting April 7 and will continue till May 27. Reliance Jio has already launched Jio Cricket Season Pack which offers similar benefits for Rs. 251 to all Jio users. Additionally, Jio users will also get access to Jio Dhan Dhana Dhan Live show and Jio Play-Along game.
Reliance Jio Cricket Gold Pass
As part of its Gold Pass, the Jio offers its Prime users free access to all IPL 2018 live in partnership with Hotstar for the whole IPL season. Further, with the Rs. 251 recharge, Prime users will also get a data of 102GB for 51 days.
The company has also launched a Jio Cricket Play-Along game on MyJio app. The game is accessible to all Jio users in India and can be played in around 11 Indian languages. Jio users can win prizes worth crores including a house in Mumbai while participating in the game.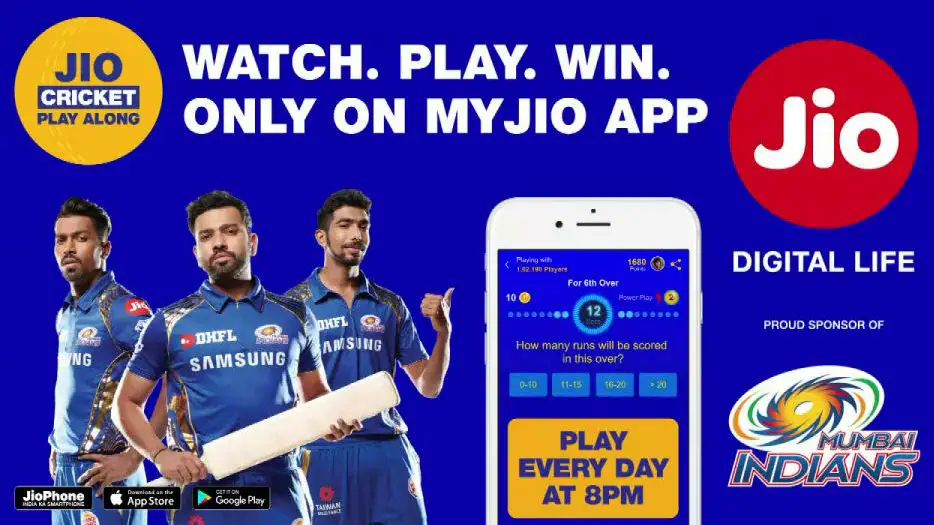 Moreover, the company also launched a Cricket comedy show that will also be streaming on the My Jio app. The Jio Dhan Dhana Dhan Live show will feature comedian Sunil Grover and sports anchor Samir Kochhar. The show will be live every Friday to Sunday at 7:30 PM exclusively on MyJio app. It is available free to both Jio and non-Jio subscribers.
With ongoing IPL 2018 tournament, all other telecom operators also offering special packs to their subscribers to watch the live IPL matches. Airtel has announced free live streaming of IPL 2018 on its Airtel TV app and state-run BSNL has also announced a BSNL IPL pack.