Facebook-owned Instagram has added two new features in the app today called Focus Mode and Mention stickers. These two features have been rolled out for select devices like the iPhone SE, 6S, 6S Plus to iPhone X. They are also available for some select Android smartphones.
If your smartphone is one of supported devices for Instagram Focus mode and you've been wondering how to use this new feature, then here is a simple guide which will help you capture Bokeh effect in the pictures perfectly.
What is Instagram's Focus mode?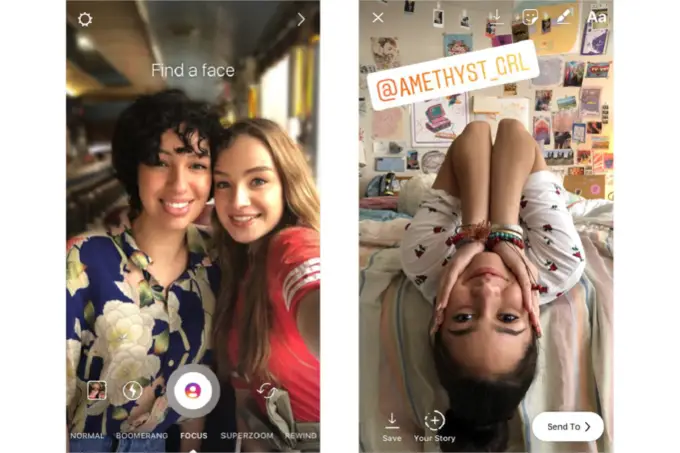 The Focus mode in the Instagram camera is a mode which adds a blur effect in the pictures which you click photos. Also, there is a new feature called Mention Stickers which allows the user to create a sticker of the person you want to tag on the Instagram pictures. The stickers adapt rainbow color effect and look cool on the picture.
How to use Focus mode on Instagram
To get this feature on your smartphone, you need to update your Instagram app to the latest version which is version 39.0. Once updated, you will see a new "Focus" option in the camera mode of the Instagram app. Now, follow the steps below to get the Bokeh effect in the stories.
Launch the app and swipe left to enter the camera mode.
Once you are in the camera, swipe to change the mode to 'Focus' mode.

In Focus mode, align the camera with your face (the camera needs a face in the viewfinder to add the blur effect.)
You will see that the background will get blurred, click the picture now and set it as stories on your account.
You can also shoot video clips to add to story with this cool Focus mode with the background blurred. This feature is now available only for the iPhone SE and later (up to iPhone X) and select Android smartphones. And there is no news that if it is coming to other Android smartphones as well.