OnePlus 6 is expected to be launched in India pretty soon and just like older OnePlus phones, it will be available exclusively via Amazon.in. While the company hasn't disclosed the OnePlus 6 release date, it has announced a new program to get OnePlus 6 before the launch. OnePlus has introduced a programme called 'The Lab' that allows select users to get a OnePlus 6 phone before everyone else.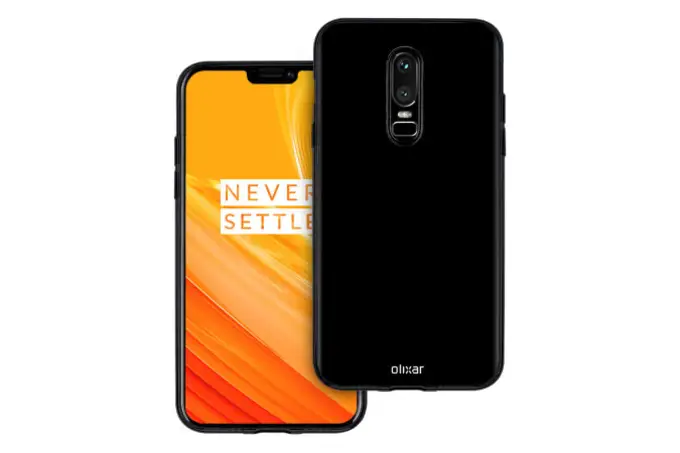 Going by the recent rumors around the smartphone, we expect the OnePlus 6 to be launched in mid-May. Ahead of the launch, OnePlus has come up with an opportunity for its fans to let them review the OnePlus 6 even before the launch. The company with its program 'The Lab' wants its fans to provide their early feedback and honest review about the phone.
How to get OnePlus 6 before the launch
To recall, OnePlus had conducted a similar program for the OnePlus 5 and OnePlus 5T. Now, talking about OnePlus 6, the company on its forum wrote in a post, "While we're all eagerly waiting for the OnePlus 6, how about a chance to go hands-on with our latest flagship?"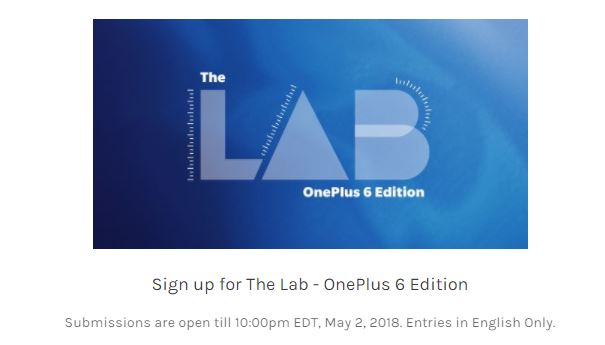 Here's how you can get the OnePlus 6 before the launch.
Click this link to send in your application for joining the Lab and press enter. Accept the terms and conditions by clicking on "I accept" option. Now, enter your details – email address, country name and answer a few other questions listed. Then click on submit.
The submissions are open until May 2 till 10:00 PM. So, to be eligible to get the OnePlus 6 for free before the launch you will need to send in your application before this. OnePlus will announce the final reviewer team by 10:00 PM on May 12 and 15 people will be chosen for this.
Terms and conditions
Before you apply for the OnePlus 6 Labs program, you need to read the terms and conditions as well. Your entries should only be in English. If you're chosen for the lab, you will need to complete all reviews on time and in an honest manner. If in case you are not able to do so, you will need to return the device in its original condition to give your spot to the next candidate.
Register on Amazon
In a separate news, Amazon India has announced that it will allow its users and OnePlus fans to register for the OnePlus 6 from tomorrow. The company will make OnePlus 6 'Notify Me' option live on April 22, at 00:00 to register for the phone.
"OnePlus 6 is inarguably one of the most anticipated smartphones in India today. We are glad to remain the partner of choice for such an iconic brand for over 3 years now and bring our customers exclusive access to the new OnePlus 6. Customers can visit the dedicated Amazon.in OnePlus 6 page (www.amazon.in/oneplus) at 00:00 hrs tonight and follow the instructions to get notified with updates for the new OnePlus 6," said, Noor Patel, director (category management), Amazon India.