TRAI has included a clause in their terms which will make it mandatory for smartphone manufacturers to grant the access to the call logs, SMS and other related data to TRAI's DND app.
TRAI has said in a Corrigendum which was drafted on may 30, "Every access provider shall ensure that all devices registered on its network shall support all permissions required for the functioning of such apps as prescribed in the Regulations 6 (2) (e) and regulations 24 (2)."
The clause 6 in the Telecom Commercial Communication Customer Preference Regulation 2018 will be about arrangements that telecom operators need to make to facilitate registration of complaints, mode of filing complaints or registration required to bar spam calls and SMSes.
The Telecom Regulatory Authority of India (TRAI) has developed a Do-Not-Disturb app using which a user can select mobile number of spam caller from their call log and also spam SMSes after opening the application. TRAI has been in a tussle with Apple after the latter had not granted the regulator's app access to their devices.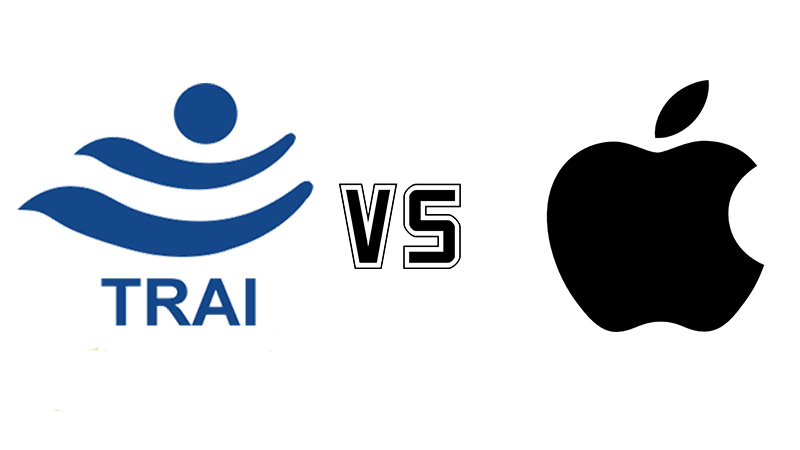 Apple's point of view about this issue was that providing the call and SMS log to the DND app will jeopardize the public data. While in India, we need a regulator at this end instead of waiting for the phone manufacturer. Later, in November last year, it was reported that Apple was working with TRAI to find a way out of this case.
COAI Director General, Rajan Matthews said about this, "We have to ask ourselves a question what is the legal implication of this order. Apple can sue us. This is a matter of legal enforcement on handsets. The intent behind this is make Apple do what they have been trying to do, put their (Trai DND) app on their App store."
Rajan Matthews further said that the US government reached the court when they had an issue with Apple and didn't approach the network operators. It is noticeable that Apple phones only account 4% of the total smartphone in India, other 95 percent is of Samsung, OnePlus and Apple together according to Counterpoint Research.