OnePlus has introduced a new OnePlus 6 Red Edition in India. As the name suggests, it features a Red colored back with an amber-like effect which is said to be created through expert craftsmanship and material design.
The OnePlus 6 was available in three color options including Midnight Black, Mirror Black, and Silk White, now, the Red Edition joins them. OnePlus has not revealed whether the new Red Edition is a limited edition or a standard variant. Previously, OnePlus launched the OnePlus 5T Lava Red Edition as the limited edition variant.
OnePlus 6 Red Edition Price, Availability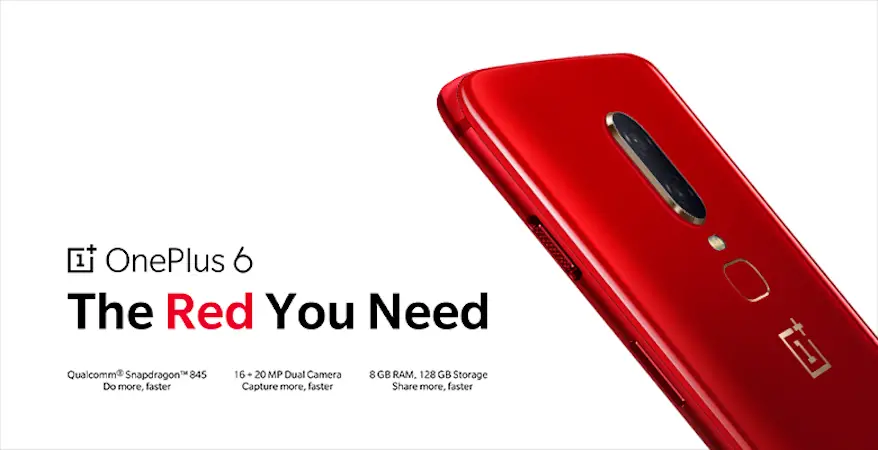 OnePlus 6 Red Edition has been introduced in a single variant with 8GB of RAM and 128GB of internal storage. OnePlus 6 Red Edition is priced at Rs 39,999 in India. The new color variant will be up for sale in India starting July 16, 2018, via Amazon.in and OnePlus Store.
OnePlus 6 Red Edition Design
OnePlus has used a new film coating process to achieve the distinct amber-like depth and clarity on the OnePlus 6 Red Edition. As per the company, the process has never been attempted before in smartphone industry. They added an anti-reflective layer on the back to allow more light to reach the bottom layers before they reflect off the device.
This added transparent orange layer mixes with the base layer which is red and hence it achieves a radiant glossy red back panel. It also sports a metallic red shimmer coupled with the mirror-like fingerprint sensor and also contrasts with the silver camera lens accent.
"We believe power and attitude can be both elegant and humble, and we have strived to achieve this with the OnePlus 6 Red Edition. We worked to avoid an overly bright red color while still capturing a sense of self-confidence and positivity. Achieving the amber-like effect took several months to refine and perfect," said Pete Lau, CEO, OnePlus while launching the OnePlus 6 Red edition.