Samsung has released the Galaxy Note 9 smartphone early this month and keeping the tradition, it comes with a Bixby assistant button. Well, Bixby being new to this "Assistant" job, people are very skeptical about using it over the Google Assistant. And having a dedicated button for it made it even worse, the button is placed right opposite side of the power button which triggers it every time you try to lock your Galaxy Note 9.
Disabling the Bixby button is an option but Samsung could have added more functionality to the button. If you are thinking the same thing then let me introduce you to an app called bxActions. This app remaps the Bixby button to do other tasks so it will be of some use.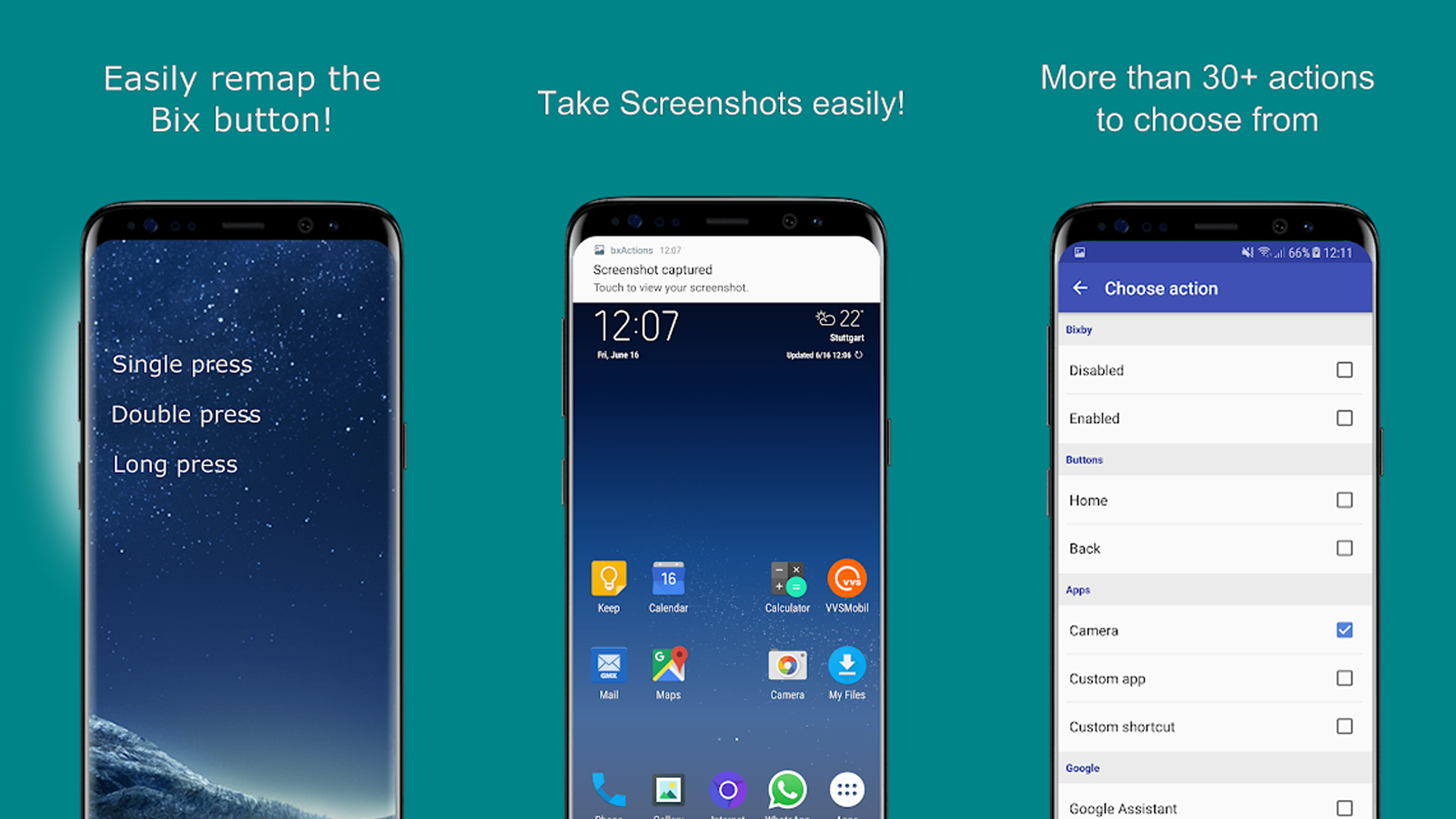 The app is available for free on the Google Play store to download and install on your Galaxy Note 9. The app comes with a lot of options to choose from so you can assign whatever you want to the Bixby button. Some of the features include; single tap, double tap, and long press shortcuts.
Completely disable Bixby Button by going to Bixby > Settings > uncheck Bixby Button
Other than that this app also comes with more features like disable the Bixby button, remap the volume buttons and the app shows no annoying ads whatsoever. This app is also safe because this app has no access to the internet when installing so your data won't get compromised.
You can choose any of the desired action from this list; sound profiles, taking a screenshot, Google assistant, immersive mode, launch camera or other apps, switch to last app and more. There are 30+ actions in total for your Bixby button.
Samsung might block this app in future updates making this app almost useless. But you don't have to worry about it because there will be more apps on the Google Play Store by then.