The OnePlus 6T global launch date has been changed by the company. OnePlus 6T will now be launched on October 29 in New York City at 11 AM ET (8:30 PM IST). However, OnePlus 6T India launch date is not changed and it will be launched on October 30 at 8:30 PM in New Delhi.
Earlier this month OnePlus sent invites for the launch of OnePlus 6T globally including India that was scheduled for October 30. Now the company announces that the event has been rescheduled to October 29. It starts at the same time in New York City now a day earlier.
The reason for changing the OnePlus 6T event is because of Apple's iPad and Mac event that is scheduled for the same date and time. As per the company, they felt that Apple would overshadow OnePlus and thus decided to do this after hours of discussions.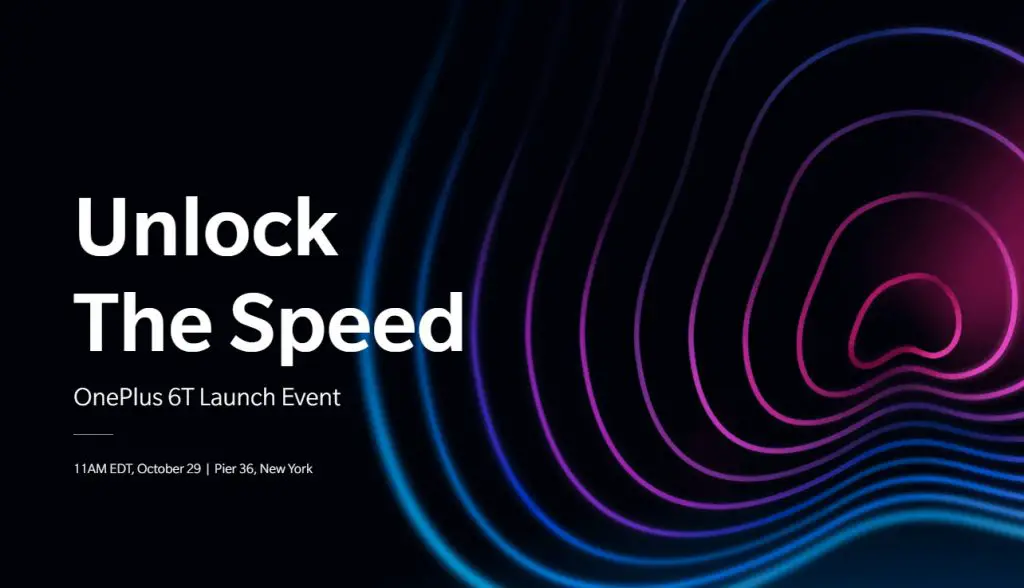 CEO Pete Lau said on the OnePlus forum,
"For hours, we talked to our press contacts to gain insight into how Apple's announcement could affect the launch of the OnePlus 6T. We received considered honest and thoughtful feedback. They showed us that if we chose to stick to our original timeline, launching the OnePlus 6T on October 30, we would be overshadowed by Apple."
As mentioned above, the India launch date of OnePlus 6T remains the same October 30 and tickets for it can be bought from OnePlus India website for Rs 999 per person. The launch event in India will be held at the Indira Gandhi Sports Complex, Delhi. Moreover, you can also pre-book the OnePlus 6T on Amazon India and get worth Rs. 2000 gifts.