As you'd acknowledge, Android is currently the most widespread operating system for smartphones across the globe. And indeed, the popularity attracts a lot of wicked eyes that are waiting for opportunities to make money out of your data.
That said, hacking Android isn't a big deal by any means. Provided that it is more exposed than iOS, hackers can easily trick users into installing malware. And there are chances that you might already have a malware sitting on your phone by now.
So, how to check whether or not your phone is infected with malware? Well, here we are with a simple guide that'll help you to detect virus on your Android phone.
Detect virus on your Android phone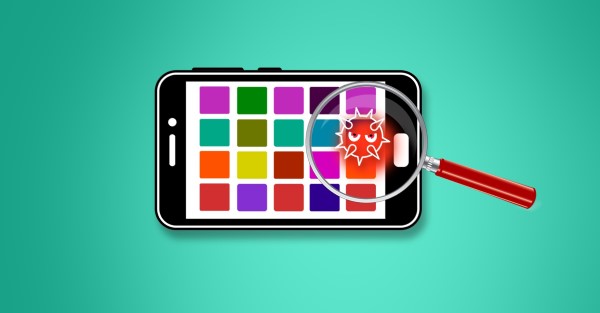 An Android device infected with a virus is likely to show specific changes in its behavior. Thus, you should keep a check of the particular tell-tale indicators, including slowdowns, unexplained charges, ad pop-ups, and more to detect virus on your phone.
Slow and sluggish performance
Just like an infected PC, your phone will suffer from the multiple processes run in the background by the malware. Depending upon your phone's internals, the malware will consume a significant amount of resources hampering other apps from functioning correctly.
Thus, if your phone has become slow or started heating a lot recently, there might be chances that it's housing a malicious program.
Reduced battery life
The unauthorized background activity not only causes unnecessary slowdowns but also takes a toll on your battery life. The more a malicious app runs in the background, the faster it'll eat your battery.
Hence, if you accidentally let a virus into your system, battery drain is something you should be able to notice, right away. That said, you can quickly figure out the offender app under battery consumption details in Settings > Battery.
Sudden ad pop-ups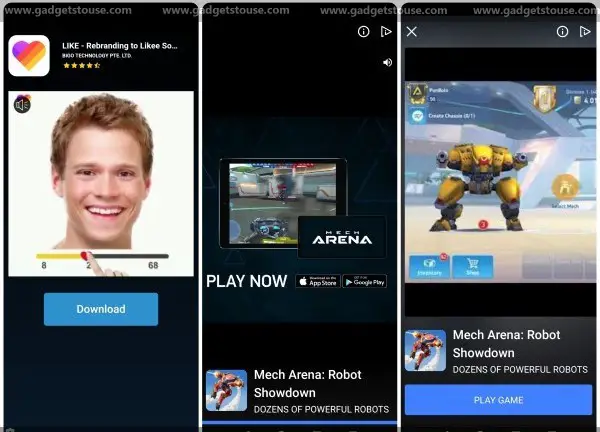 Undoubtedly, intrusive ads are one of the major problems faced by most of the users. An app displaying pop-up ads might not necessarily be malware, but then again it's an adware, and there's no reason to keep it on your phone.
Hence, if you start seeing pop-up ads, go through the list of recently installed apps, or check in the recent apps list while an advertisement is being displayed to know who's the culprit.
However, do keep track of ads/ system warning popups that don't go off easily. In that case, we'd recommend checking apps having the permission to draw over other apps and device administrator access under security settings. Once you've figured it out, simply uninstall the application.
An unusual surge in data usage
Most of the malicious apps are made with the purpose to steal your personal information. As a result, they keep uploading your precious data such as contacts, images, videos, and more in the background. This often causes an increase in data usage, visible in your data bills.
This can also be caused by an adware generating clicks in the background or a mining malware using your phone's hardware and the internet connection to mine cryptos. In the end, it's making money for the deployer.
So, if you haven't changed your internet usage pattern since a while, yet observe a surge in data usage, things are not right. Go through your data consumption history in the settings to confirm the same, and remove the application.
Absurd phone bills
A malware, in some cases, might lead to additional charges added to your mobile bill by sending SMS to premium rate numbers. Thus, you should always be vigilant about your phone bills and check for abnormal charges.
A sudden appearance of unknown apps
Do you see apps which you never installed on your phone? Well, if yes, then your Android phone has likely been compromised by a malicious app. In fact, some cybercriminals even clone legitimate apps to trick users into the fiasco. In this case, we'd suggest booting your phone into the safe mode and removing any suspicious looking apps.
Detect Virus on your Android phone using Anti-virus apps
Is your device showing any of the above symptoms? Well, scan your device with a reputable anti-virus app such as Avast, Bitdefender, or Norton. The anti-virus will quickly scan for the culprit (if any) and will suggest necessary actions to be taken.
While it's rare, we have seen users having their phones locked up by ransomware. Hence, we always recommend keeping security software handy to tackle such situations. For more on keeping your Android smartphone secure from data theft and malware, read here.
Things you can do to keep your phone secure
Prevention is the key. Hence, you should always be cautious about your phone's security and make sure that it hasn't been compromised in any manner. Below are certain things you can follow to avoid getting malware on your phones for the most part:
Always install apps from Google Play Store
Keep Google Play Protect on
Disable the permissions to install apps from unknown sources
Avoid installing cracked or modded apps and games
Install a reliable anti-virus app
Do not click on unnecessary ads or pop-ups
Keep track of app permissions in privacy settings
Use a VPN while accessing public WiFi
Keep your Android OS up to date
Wrapping Up
So these were some tips on how to detect virus on your Android phone. That said, ever encountered any malware on your phone? Let us know in the comments below. Also, feel free to reach us in case of any doubts or queries.
Also read, Do These 10 Tweaks on Android, No One Can Hack Your Smartphone After This.