Android 10 has been finally released and the biggest letdown is that Google broke the whole confectionary name tradition. This version of the Android is called "Android 10" but the new features tradition is still on. We got a lot of new features with the Android 10 making it a perfect OS after Android 9 Pie.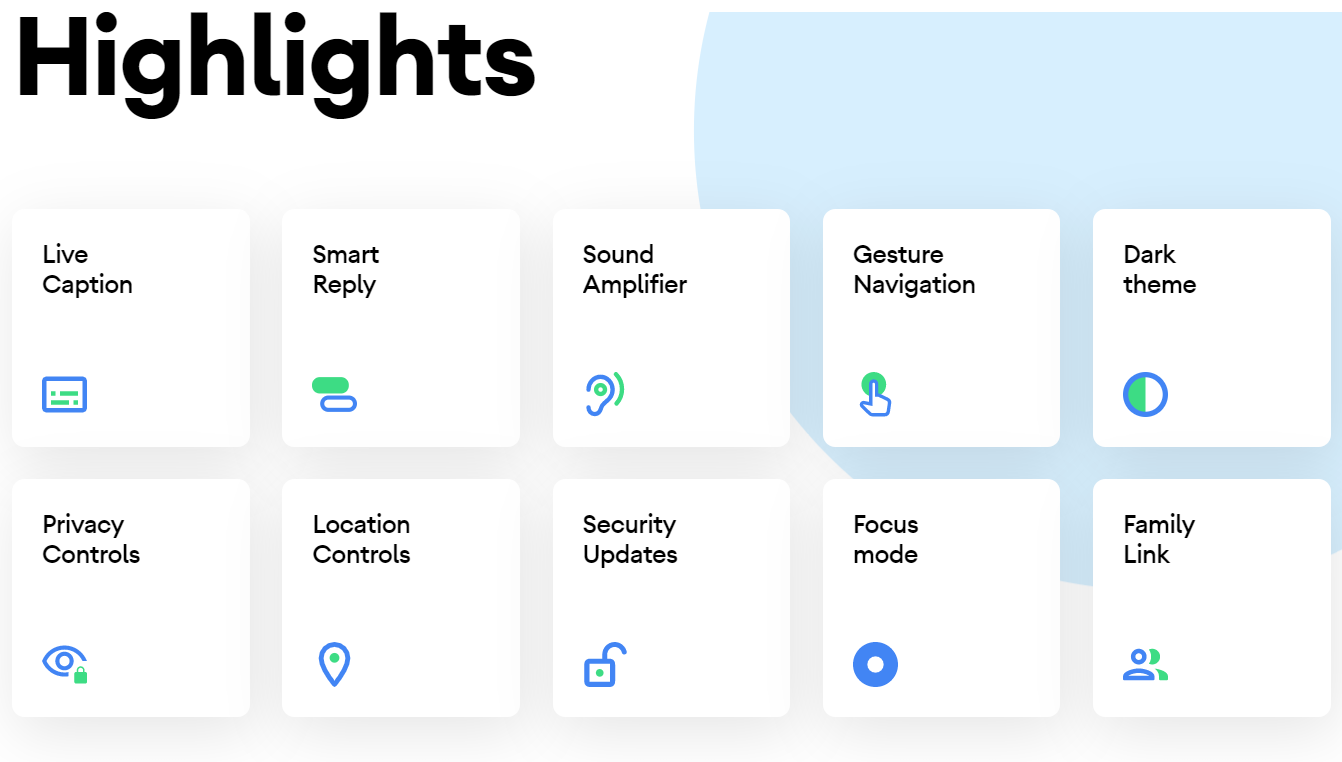 Here we are listing some of the most significant features of the Android 10 you should know about if your phone is getting the update.
Live Caption
The live caption is a new feature which we haven't got in the beta builds of the Android 10. This is an accessibility feature which adds live caption on the media which is playing on your device. It can provide captions for videos, podcasts and audio messages. It can even put a caption on the videos you record by yourself and the best part is that it does not need cellular data or WiFi.
Smart Reply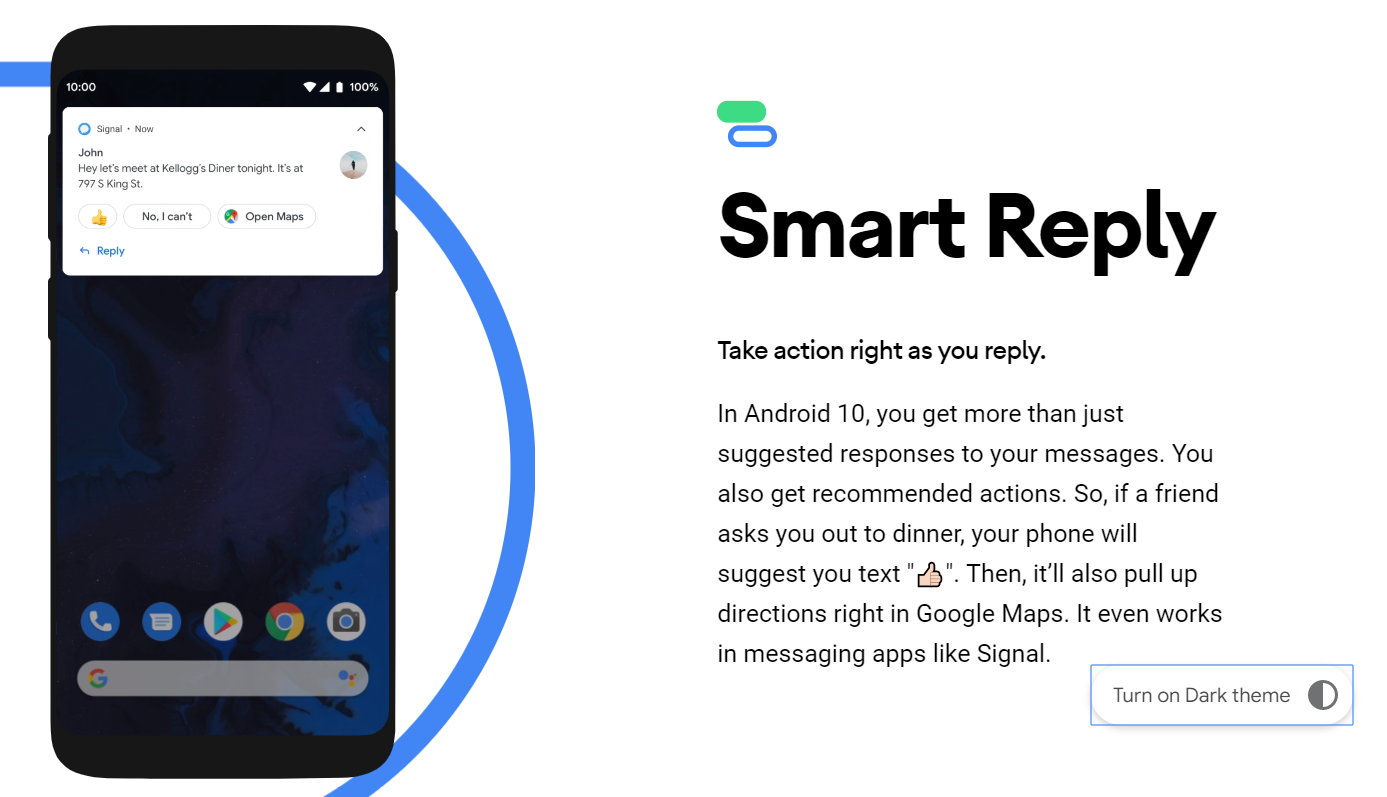 Google gave us a small peek on what smart replay is, the beta builds for Android 10. The feature adds replies on the chat notification automatically generated by reading the content on that message. There will be some smart actions too like if the message has an address on it, you will see a Google Maps shortcut. Same goes for contact numbers, it will show you a call shortcut for contact numbers.
Sound Amplifier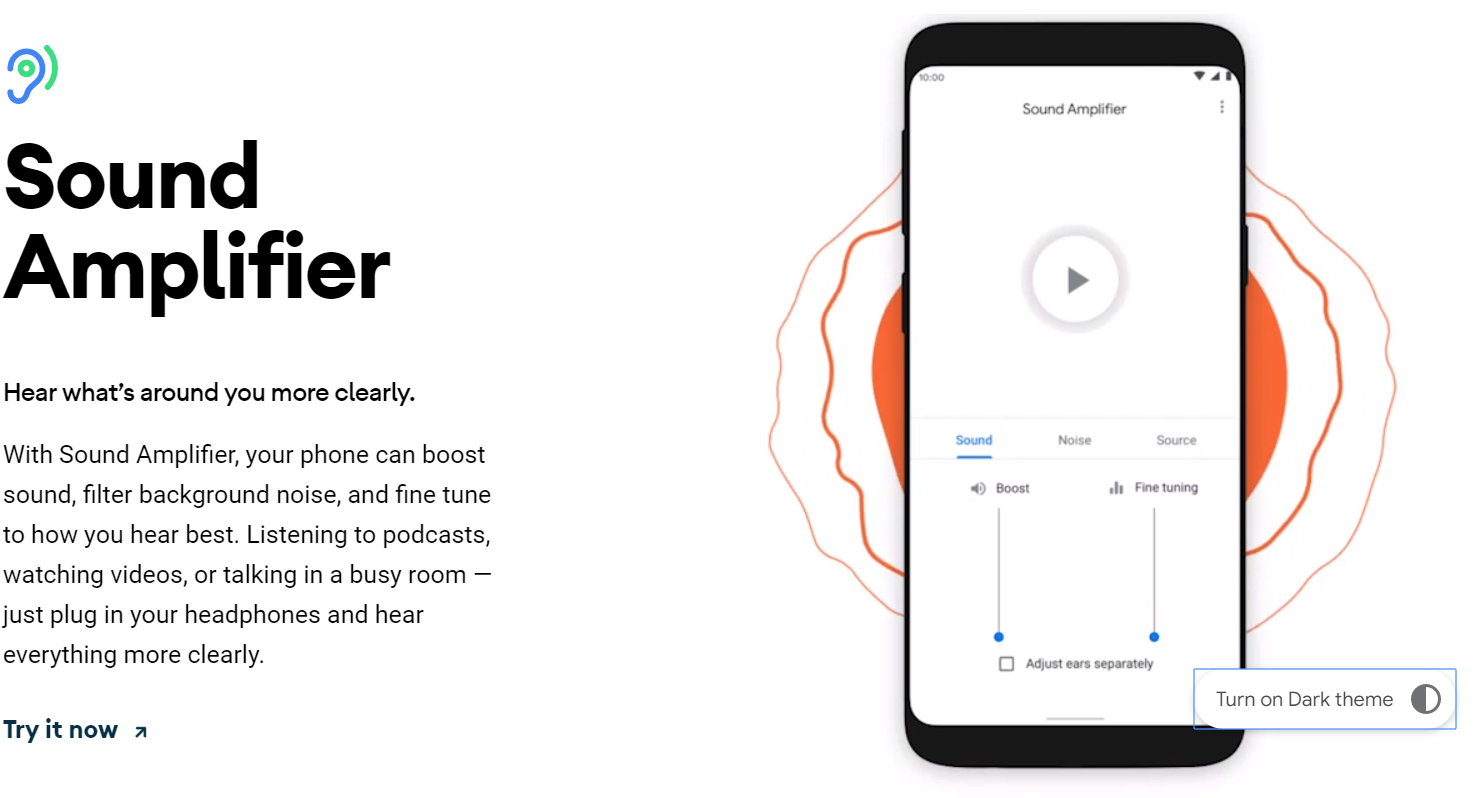 This feature might get the audiophile exited inside you, this feature does exactly as it says. It amplifies the sound around you using your phone by filtering out the noise and fine-tuning it best for your hearing. It makes you extra aware of your surroundings when you are wearing headphones. If you want to try this feature then you can download the Sound Amplifier app from the Play Store on your Android phone.
Gesture Navigation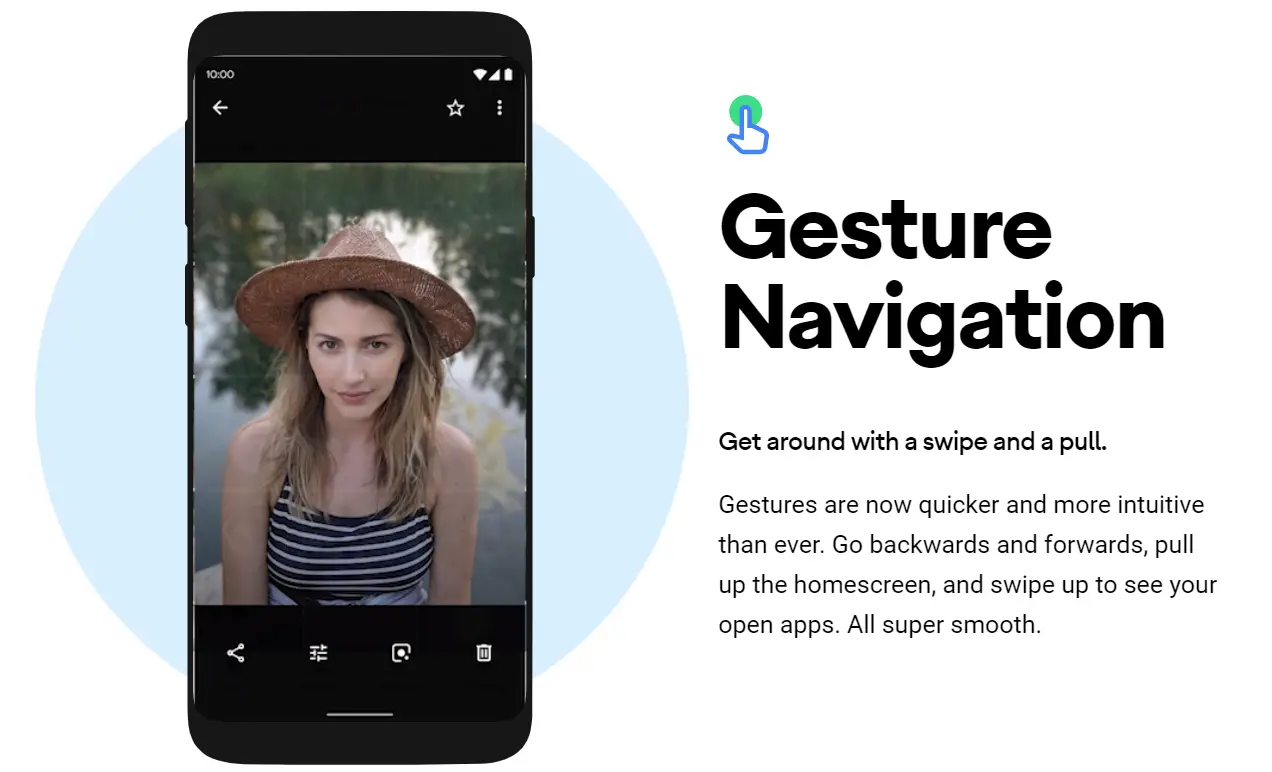 Gesture navigation has been introduced in Android Pie last year but it wasn't that good. So Google improved the gesture navigation in Android 10 with more fluidity. Google also added a feature to disable them and get your old three-button navigation bar back. App switching is better than before and it's just like the one on iPhones.
Dark Theme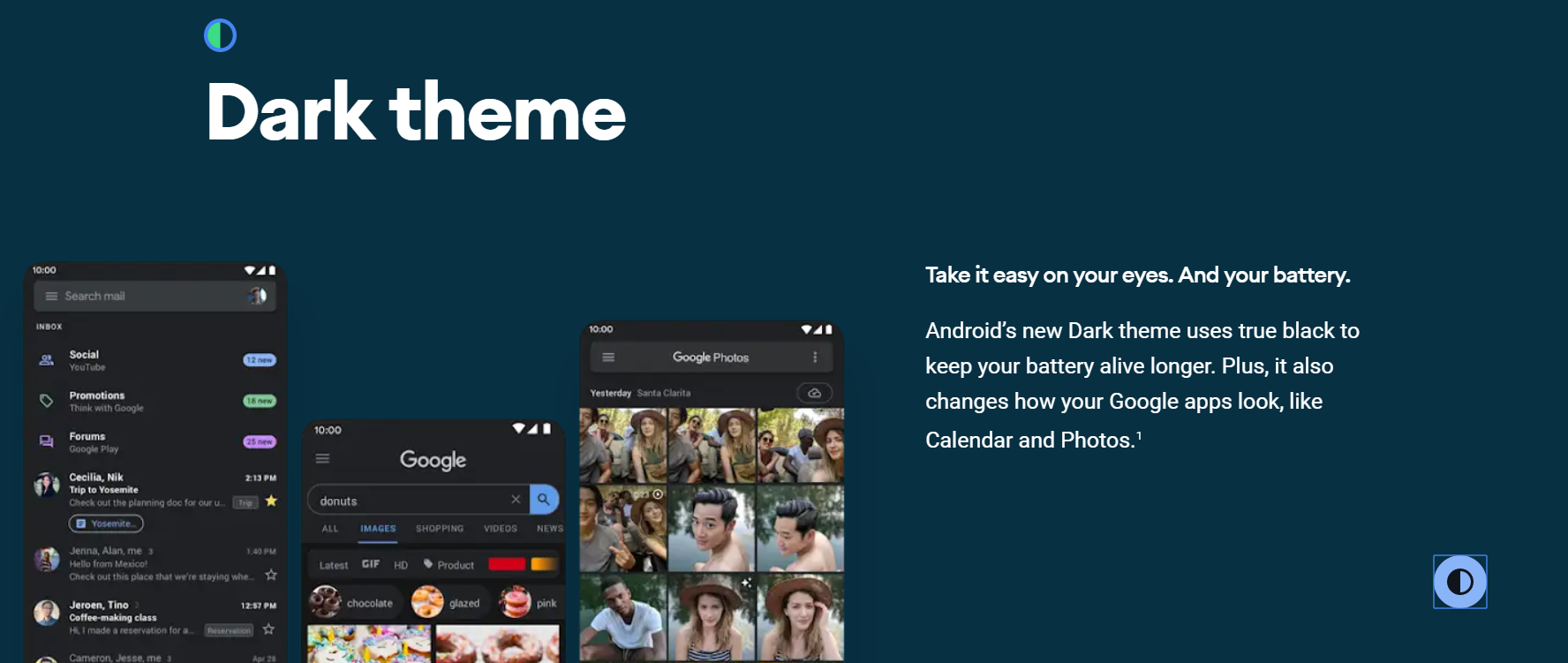 This is the feature we all been waiting since last year and it finally arrived with Android 10. This feature enables dark theme all over the user interface to keep your eyes protected from the bright user interface. The feature darkens almost every stock app of the OS and it even darkens some websites in Google Chrome. It helps is getting more mileage from your smartphone's battery.
Privacy
With Android 10, Google added a new layer of privacy and redesigned its privacy settings completely. The privacy settings will be found on the same page so you won't have to go through app per app to customize it. Now you can decide what data should be stored in the cloud about you and for how much time it should be there.

Now you will get an extra feature in permission popup so you can decide whether to share your location, share when the app is in use or completely deny. There is another feature which opts you out of ad targeting and personalization so you can live ad-free.
Get security updates faster

The security updates will be faster with Android 10, now you won't have to reboot your phone every time you get security updates. The security updates will be provided seamlessly to your device from Google Play. More small updates such as privacy fixes and patches will also be installed from the Google Play Store.
Digital Wellbeing and Focus Mode
Digital Wellbeing is the feature which got introduced with the release of the Android 9 Pie. The feature is really useful if you want to get rid of your smartphone for not making it a habit. Now comes the Focus mode which will help you in doing so. The focus mode will pause all the shortlisted apps from showing you notifications to keep you away while you are on to some fun time with your family or friends.
Wrapping up
The new Android 10 is basically an extended feature upgrade over the Android 9 Pie but a perfect and refined one. The update has been released to the Pixel smartphones as well as Redmi K20 Pro and Essential phones.