Certainly, a lot of you might be planning to buy a new smartphone this Diwali- some may be looking for a serious upgrade while others could just be eyeing their first smartphone. However, there are a lot of factors one should consider before buying one to make sure that you spend money on the right thing. With that being said, here's a list of things you need to check before buying a new phone this Diwali. Keep Reading.
Things to Check Before Buying a New Phone
Display: Sharpness, Brightness, LCD, or OLED?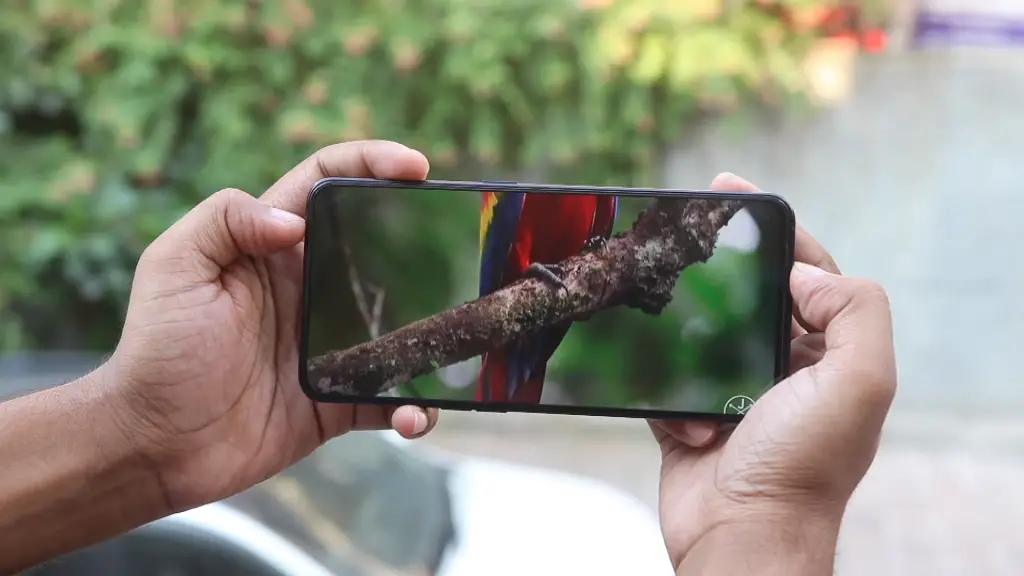 The display is indeed one of the most important things in a phone- well, that's what you use to interact with your phone, right?
Now, screens come in various sizes, resolutions, and types. While size is a personal preference, you should always have a look at the screen's resolution, followed by sharpness measured in pixels per inch (PPI). The higher the PPI value, the sharper your display would be. This info can generally be pulled out through the manufacturers' website or a simple Google search.
Furthermore, don't forget to miss the type of panel used. Ordinarily, you'll find two types of them in the market- LCD and OLED. While the former is just good enough, an OLED display is simply better in terms of contrast, vibrancy, and power efficiency. And you'll never get those deep blacks on a typical LCD panel.
Most modern phones in the entry-level segment are available with HD+ LCD panels, which expand to Full-HD+ in the mid-range segment. The upper mid-range segment, on the other hand, welcomes you with Full-HD+ AMOLED panels, followed by actual flagships that give options to choose from fancy curves, much sharper Quad-HD resolutions, and OLED/ AMOLED panels. So opt for apt choices based on your budget.
Processor: Look for Maximum Performance
The processor used on the phone defines how fast it'll be, and how long it's going to serve you without falling for lag. Hence, it should be your topmost priority while buying a new phone, unless and until you are a very basic user or tend to change phones very often.
While choosing a phone, you should have a look at the processor's architecture process, core performances, battery efficiency, and clock speed. But if that's not your cup of tea, a simple Google search would yield useful information about how the phone performs in the real world. You can also read our detailed reviews for the same.
As of now, Qualcomm Snapdragon 855 Plus is the best available processor for Android devices in the market. It can be found on a number of phones, including the just-launched Google Pixel 4, or the much affordable OnePlus 7T and Asus ROG Phone 2. However, a Snapdragon-600 or 700-series chip would do the job well if you're not much into hardcore gaming.
RAM & Storage: Cause Size Matters
With heavy apps and games all around, a phone nowadays should have a minimum of 3GB of RAM for smooth functioning. That said, it's always preferred to have a larger 4GB or 6GB size for power users.
Now, while most people check processors and RAM before buying, they tend to overlook the storage size. As a matter of fact, the storage mentioned in the spec sheet is also used by system files, making it even shorter for your consumption.
For instance, a phone that has 32GB internal storage will offer only about 23-25GB of usable space, depending upon the manufacturer. This often makes it a bottleneck, limiting the number of apps and files you can store on your phone. Hence, make sure to choose the variant based on your requirements. If your budget allows, it's always good to spend more for higher RAM and storage.
Note that there should always be a right balance between the processor and the size of RAM. A potent chip clubbed with lesser RAM will hinder the multitasking and gaming capabilities. Whereas, a very underpowered chip with more RAM won't make it extra-ordinarily fast either. So go with the right combination.
Cameras: Don't run for Megapixels
Phones have indeed replaced those old-school digital cameras. And it is something which people don't easily skimp on while buying a new phone. So, how to check if a phone has good enough cameras?
Firstly, don't go just for megapixels. While they do matter, there's far more to be considered, including sensor, sensor size, and lens aperture. For obvious reasons, a bigger sensor size would capture more light than smaller ones.
Whereas the aperture defines the opening of the lens- the smaller the f-number, the wider is the aperture, which results in a shallow depth of field and of course, more light. For example, f/1.7 is better than f/2.0. Besides this, you should also consider OIS (Optical Image Stabilization) and EIS (Electronic Image Stabilization). The former is generally skipped in budget phones, though.
More importantly, the chipset and image processing is also crucial in deciding the phone's camera performance. So, go through a couple of camera reviews, comparisons, and then make your move. If you're a geek, check if there's any possibility of using GCam on the device.
Battery: Capacity & Charging
Battery life is what decides the fate of a phone. Say, a phone which excels in the camera but lasts only for a couple of hours will be a huge bummer as you won't be able to use its prowess to the fullest.
Therefore, always go for phones having high battery capacities. Usually, 4,000mAh or more is enough to grant for a full working day. But that's not the only thing that matters. You also need to have fast charging support so that you don't spend ages on charging your phone.
Thankfully, most of the mid-tier phones these days come with large batteries and fast charging options. This includes the lately launched Redmi Note 8 Pro, Realme 5 Pro, Mi A3, the entry-level Vivo U10, and more.
Software: Stock vs. Custom UI, Updates
Software preference is something that varies from person to person. Some people like me strictly love stock Android found on devices by Google, Motorola, Nokia, and more accompanied by Android One-series. Devices running pure Android are generally smoother and get regular and faster updates.
On the other hand, some may prefer the customized versions of UI offered by brands like Samsung, Realme, Huawei, Xiaomi, and more. These custom skins provide tons of built-in features without the need for installing third-party apps while being heavy on resources. Whatever you choose, try to opt for the latest version of the software available in the market.
Aesthetics & Ergonomics
Last but not least thing you should check before buying a phone that you should never take ergonomics and aesthetics for granted while buying a new phone. In fact, it's always healthy to consider the phone's size, weight, and dimensions before making the final decision.
Some people have large hands and can easily handle wider and heavy phones whereas some may prefer light-weight and compact phones altogether. So, if possible, try to go to a nearby outlet and check the in-hand feel of the device.
Also, do consider the design and body type based on how you're going to use the device. Phones with glass backs are susceptible to cracks when mishandled. The ones with a polycarbonate back, on the other hand, will offer a little more durability while compromising on the premium feel.
Wrapping Up
So these were some of the things you need to check before buying a new phone in order to get the best value for your money. If having a budget of INR 20,000, don't forget to go through this list, which we've made after considering the points mentioned above.
Anyways, what did you finalize in the end? Let us know in the comments below. Moreover, feel free to reach us in case of any doubts or queries.
Also, read Best Gadgets to Buy This Diwali: Smart TV, Air Purifier, and More
You can also follow us for instant tech news at Google News or for tips and tricks, smartphones & gadgets reviews, join GadgetsToUse Telegram Group or for the latest review videos subscribe GadgetsToUse Youtube Channel.