If you are getting a lot of fake news on Whatsapp recently and you are getting tired of searching google for every fake news. Here we have a solution for that so you can search those right away with just one tap of a button. WhatsApp has been working on this feature for long because there's been a swarm of rumor messages about the Coronavirus, especially in India.
It is actually a WhatsApp feature which got released recently for everyone, the feature was available in beta before. This feature shows a search button beside all those messages which are getting forwarded a lot. So, if you get a forwarded message on WhatsApp, you will see a button alongside that message as well.
Steps to Spot fake news on WhatsApp
Update your WhatsApp app to the latest one from Google Play Store.
Open the WhatsApp and go the chat where you get the forwarded messages.
You will see a search button beside that forwarded message.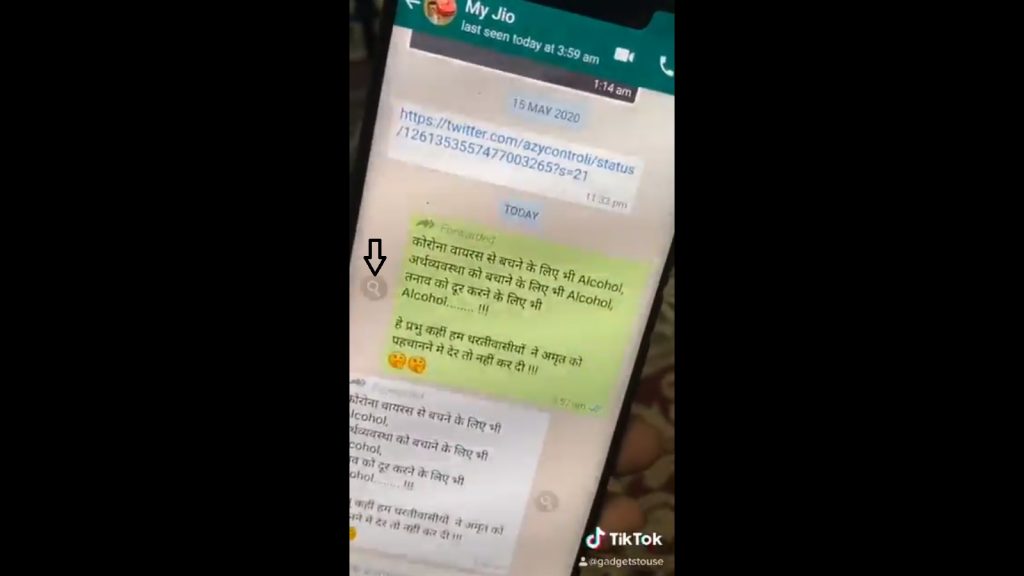 4. Tap that button and you will be redirected to the browser with Google search page about that message.
5. From there you can easily verify that fake news messages being covered by some media websites.
WhatsApp New Fact Check Feature To Check #fakenews is now available, for those who don't see it, it should on your phone, also remember to update #whatsapp to enjoy this feature. This feature is currently in beta but will be rolled to all users soon pic.twitter.com/LhyGFBs7ky

— abhishekbhatnagar.eth (@abhishek) May 17, 2020
Wrapping up
This feature really comes in handy when you want to spot fake news which is getting really out of hand right now. There are more tips and tricks about WhatsApp on GadgetsToUse which you can use to make your experience better. Follow us on social media to get notified with the latest tips and tricks about the WhatsApp.
You may also like: How to Save Mobile Data Usage on WhatsApp