Facebook is indeed the most popular social media platform across the globe. Lately, the giant rolled out a brand new design for the desktop version of the site. Now, while its fun to try new things, some may not like the change. Therefore, we are here with a quick guide on how to switch back to the old Facebook design.
How to Switch Back to Old Facebook Design
The new Facebook UI focuses on minimalism while offering a clutter-free newsfeed. You get to see stretched navigation bars, redesigned top menu, support for dark mode, and whatnot. Nonetheless, the update isn't mandatory, and one can switch to the old design if they wish to.
Steps to switch back to Classic Facebook UI
1] Open Facebook on your computer as usual.
2] Click the drop-down arrow on the top right corner of the page.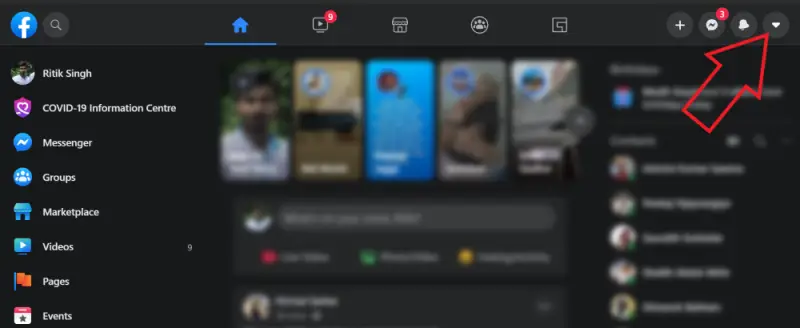 3] From the available options, select Switch to classic Facebook.

4] Facebook will now automatically re-load in its old, classic avatar.
If you change your mind anytime soon, you can repeat the steps and select Switch to new Facebook to revert to the updated design. Furthermore, as you might've already figured out, the new UI also features a toggle to switch to dark mode.
Also, read- You Can Now Transfer Your Facebook Pictures to Google Photos, Here's How
Wrapping Up
So, this was a quick guide on how you can switch to the old Facebook design from the new updated UI. Anyway, how has been your experience with the update? Do you see yourself using it in the future? Let us know in the comments below.
Lately, the giant also rolled out new Facebook avatars, which can be created within minutes on the Facebook app for Android & iOS. For more on the same, read our detailed guide on creating a Facebook avatar. Stay tuned for more such articles.