Motorola after so long released a mid-range smartphone which makes it worth considering. But there are some things in the smartphone which you should need to know before going to buy the Motorola One Fusion+. Here is a list of reasons to buy the smartphone as well as not to buy the smartphone so you can easily make you mid about the smartphone.
Reasons to Buy Motorola One Fusion+
Snapdragon 730G
The Motorola One Fusion Plus comes with a Qualcomm Snapdragon 730G which is the best processor for mid-range smartphones. This is an octa-core processor with Kryo 470 architecture with 2.2 GHz clock frequency. This processor comes with 6GB RAM built-in and 128GB internal storage.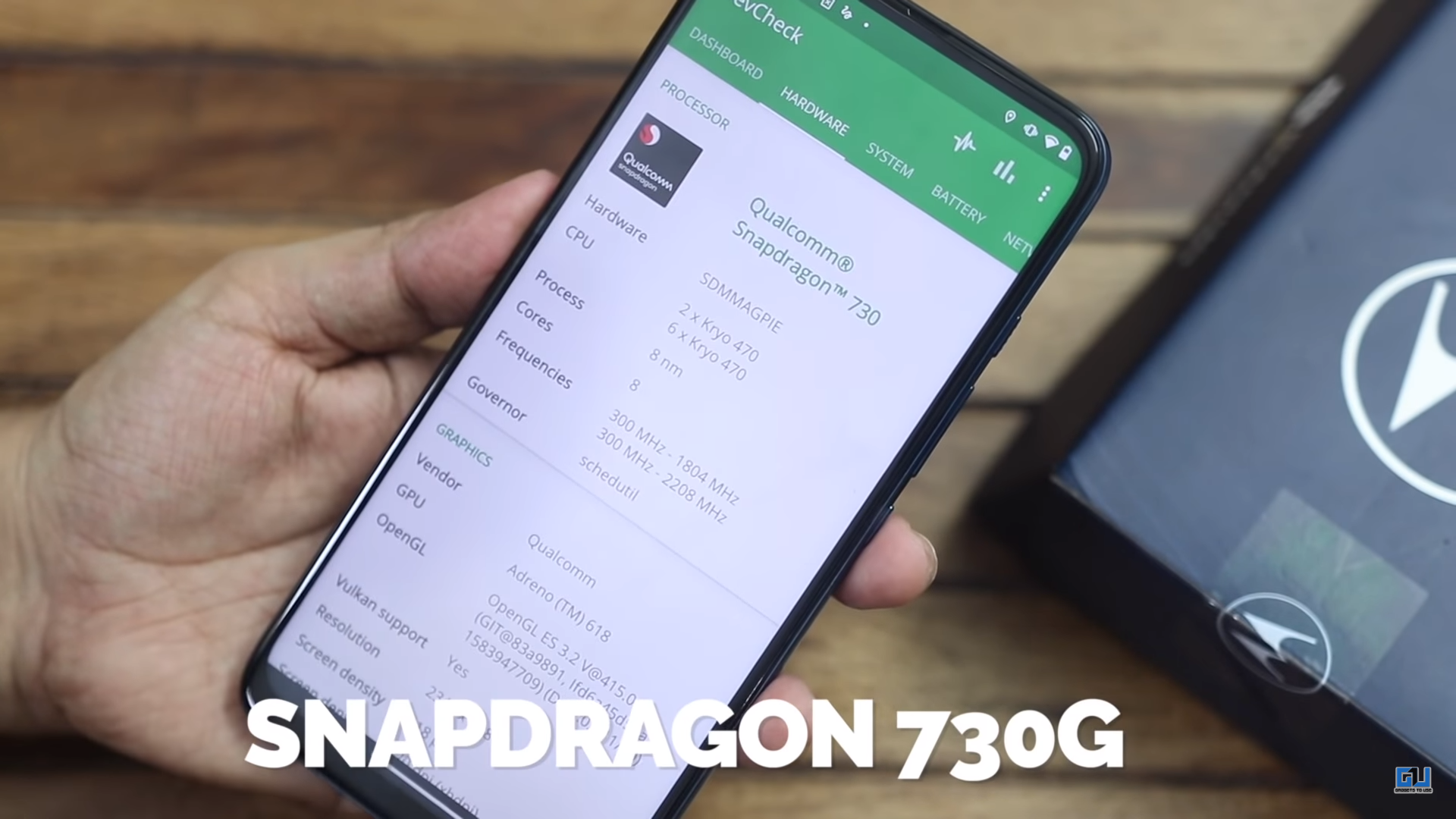 The Motorola One Fusion Plus is a really great smartphone and will give you the best performance for the price. Plenty of RAM assures buttery smooth performance and multitasking. The gaming performance will be satisfactory if you play games like PUBG on Medium to low settings.
Stock Android 10
Motorola did one thing right from the beginning of making smartphones, using the stock ANdroid as their base UI. All the Motorola smartphone comes with stock Android 10 UI which ensures smooth multitasking and faster load times. There is no customization, which means you are free to customize your phone as you want.
The smartphone comes with some extra features which you find other than the stock Android user interface. You get all those apps installed on your smartphone like any other apps but you cannot uninstall it because it needs those apps to work properly but the best part is that those apps don't show ads.
Full VIew Display
The Motorola One Fusion Plus comes with a big 6.5 inches Total vision display with no notch or punch hole on it. The display panel is IPS LCD which comes with a resolution of FHD+ (2340×1080) with a pixel density of 395 pp. The screen to body ratio is also pretty decent as it comes with a 19.5 aspect ratio.
The display is a decent IPS LCD panels with useable brightness and the resolution is great. Motorola Fusion Plus comes with a wider aspect ratio making the smartphone a bit taller than regular smartphones. This display sometimes helps but sometimes doesn't like it when you want to fill the screen with a video without letterboxing, it cuts part of the video.
Fast Charger
The Motorola One Fusion Plus comes with a 5000 mAh massive battery which can juice up your smartphone for more than one day. Even if you game on your smartphone for a few hours in a day, you will easily be able to get through the day without enabling the battery saver feature.
The smartphone comes with a fast charger as well, its called Turbo power charger. It comes with an 18-watt power rating that can charge your phone pretty quickly using the Type C charger. It takes less than an hour to charge the smartphone to 100 percent with one go.
Reasons Not to Buy Motorola One Fusion+
Pop-up Selfie Camera
Motorola added a popup selfie camera in One Fusion Plus which is a plus but minus as well. The best part of having a popup selfie smartphone is that you get a full view display without a notch or a punch hole. But pop up selfie cameras have their life and takes a bit more to one than a punch hole or notch camera.
Hybrid Connectivity
Motorola One Fusion Plus comes with a hybrid SIN card tray which means you can't use two SIM cards if you want to extend memory. It is perfectly understandable that the smartphone comes with a hybrid tray because it comes with plenty of storage. But if that option can be a dedicated feature instead of an optional feature then why not?
Build Quality
Reading this heading under "Not to Buy" can really be a letdown to the people thinking of buying this smartphone. Build quality is one important thing which people notice even before the specifications. And the build quality of the Motorola One Fusion Plus is not satisfactory at all.
Conclusion
The Motorola One Fusion Plus is a great smartphone but there are some cons in this smartphone keeping it from being the best mid-range smartphone. You can easily consider this smartphone if you want a better experience rather than a great build quality and looks. The Motorola One Fusion+ is now priced at Rs. 17,499 and available via Flipkart.