On October 13, Apple unveiled the heavily anticipated iPhone 12-lineup with several new features, changes, and of course, few disappointments. At the event, the company also announced its decision to leave out accessories like power adapters and wired earbuds from the iPhone box, citing its environmental goals. Here's why the whole strategy is flawed and makes Apple look like a hypocrite.
How Apple Became Hypocrite With iPhone 12 Launch
No Charger and Headphones in the Box… But Why?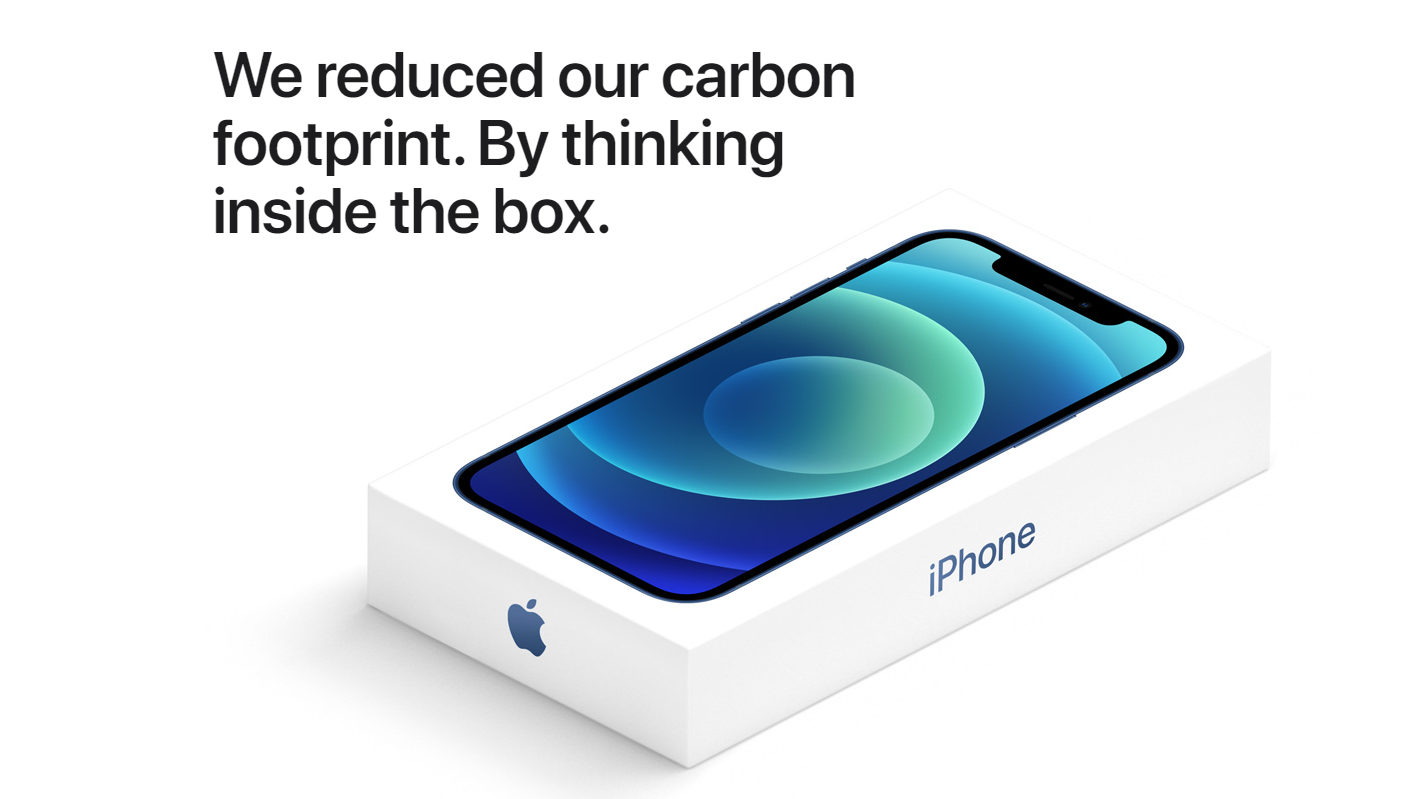 Apple will no longer ship power adapters and wired earbuds with any new iPhone orders. This is valid for the new iPhone 12-series and the previous models, including iPhone 11, iPhone SE (2020), and the iPhone XR.
The decision comes with a claim to save on carbon emissions. It's also said to help the company's environmental initiative to reach a 100% carbon neutral footprint by 2030.
Apple encourages buyers to re-use accessories from their old iPhone. However, not everyone buying an iPhone is an existing iPhone customer. Even if one's upgrading by selling their old device, won't they also give the accessories to the buyer? This is why most new iPhone buyers will have to spend extra for the charger and or earphones.
Now, we agree that this step will reduce the carbon footprint to a good extent. But at the same time, what about millions of people who'll buy the accessories separately? Won't the extra packaging and supply chain contribute back to the carbon emission? Doesn't make sense, right.
The New Cable
The iPhone 12 ships with the new USB Type-C to Lightning cable, which isn't compatible with older chargers. Even if you have a standard charger at home, you're essentially forced to buy a new USB-C charger or at least a regular USB-A to lightning cable to charge the phone.
So, either the buyers have to use their old charger and cable with slow charging, or else, they'll have to buy a new charger, which will add another cycle of packaging and delivery, increasing the carbon footprint, which Apple claims to reduce.
No USB-C port on iPhone 12
The Cupertino-giant says that reducing accessories in the box helps save the environment. Yet, it's still using the lightning port on the iPhone 12, which requires users to carry a separate charging cable and sets of adapters and dongles.
Currently, USB-C has become the industry standard for device connectivity. Most modern gadgets, including major Android phones, headphones, power banks, gaming consoles, etc. have moved on to USB-C.
So, if shifting to USB-C port makes people buy fewer cables and accessories, why didn't Apple do it? If the main intention behind reducing accessories is to lessen the carbon footprint, why stick to proprietary stuff in the first place? Isn't Apple a hypocrite here?
Hefty Price
To recall, the iPhone 11 was launched in India at ₹64,990 for 64GB. In comparison, the iPhone 12 Mini starts at ₹69,990 for the same configuration, even though the USA price stays the same at $699 (or $729 for unlocked).
If Apple is saving money by skipping essential in-box accessories, shouldn't the benefit be passed on to the consumers? Leave benefits aside, the 20W USB-C charger and Lightning earphones each will cost you an additional ₹1,900 in India ($19 in the USA).
Buying them increases the phone's overall cost by ₹3,800 ($38 in the USA), which is quite a lot for basic accessories that deserve to be included in the box.
Final Words
At a glance, it may seem like Apple took this step genuinely in favor of the environment. However, looking from a broader perspective shows off its strategy to mint money by selling iPhones at high prices and essential accessories as separate goods.
So, what should Apple have done instead? Rather than removing accessories from the box, Apple could have offered a discounted price to people who opt to skip these accessories. This would have been a better and more genuine approach, in our opinion.
Anyway, at the end of the day, Apple is doing business, and they can do whatever they want to. Although the company has an excellent vision to go renewable, the decision doesn't fit the philosophy. This is how we look at it- you may have a different perspective, which we'd love to hear in the comments below.