Google Pay has partnered with a fintech company, Setu, to allow users to book fixed deposits in India. If you're a GPay user, you can create FD with a few simple clicks, even if you don't have an account in the offering bank. Here's a step-by-step guide to open a fixed deposit in Google Pay.
Related | 5 Best Mutual Fund Apps with Pros, Cons- Are these Apps Safe?
Everything About Fixed Deposits (FDs) on Google Pay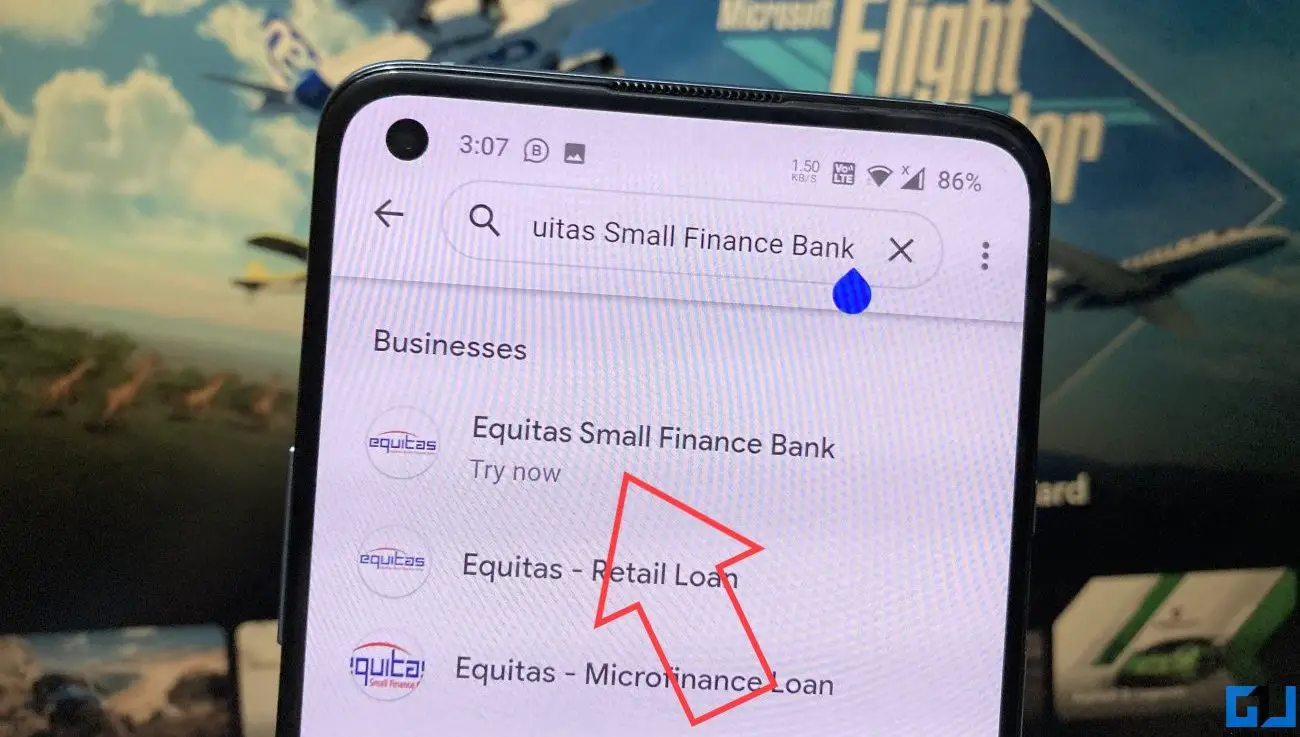 GPay has partnered with Setu to provide FD services by Equitas Small Finance Bank.
You can book FD between a minimum of 7 days and a maximum of up to one year.
Requires mandatory Aadhaar-OTP based KYC verification.
Since fixed deposits are the largest component of savings in India, Google Pay has partnered with Setu- an API infrastructure startup, to offer FD services by Equitas Small Finance bank. It is also working with Ujjivan and AU small finance banks to bring their services.
The beta version of API lets you book FDs of various tenures with interest rates ranging from 3.5 percent for the shortest FD to 6.35 percent for the one-year FD.
To book an FD, you don't need to have an account with the offering bank. All you need to do is Aadhaar-based KYC verification, and you're good to go.
Steps to Book a Fixed Deposit on Google Pay
Open the Google Pay app on your phone.
Click on Explore next to "Businesses and bills" at the bottom.
Search for "Equitas Small Finance Bank."
Click on Equitas Small Finance Bank and then Open Equitas FD.
On the next screen, you'll get a brief overview of fixed deposits with the option to calculate the interest rate.
Click on Invest Now.
Select whether you're a senior citizen. Then, enter the desired amount and duration (min 10 days- max 1 year).
Click on Proceed to KYC.
Enter your pin code as per your Aadhaar card and proceed.
Further, verify your Google account and mobile number, followed by PAN and Aadhaar verification.
Complete the payment using Google Pay UPI.
As of now, you can create only one fixed deposit with a minimum amount of Rs. 5,000 and a maximum amount of Rs. 90,000. Plus, the max duration is capped at 1 year. For more details, check the FAQ section below.
Offered FD Interest Rates
Below are the fixed deposit interest rate (per annum) offered for different tenures.
7 – 29 days = 3.5%
30 – 45 days= 3.5%
46 – 90 days= 4%
91 – 180 days= 4.75%
181 – 364 days= 5.25%
365 – 365 days= 6.35%
*Senior citizens are eligible for extra 0.50% p.a.
FAQ- Frequently Asked Questions
1. Do I Need a Bank Account with Equitas to Book FD in Google Pay?
No. You don't need to have a bank account with Equitas (the offering bank) to book a fixed deposit in Google Pay.
2. Can an Existing Equitas User Open an FD on GPay?
If you already have an account with Equitas, you cannot book an FD through this service. But they might enable it in the future.
3. Is Booking FD in Google Pay Different from Booking with Equitas Directly?
No. The FD booked via Google Pay is more or less the same as booking an FD from Equitas Small Finance Bank's branch or online. The FD is booked with Equitas directly in your name and KYC.
4. How Many FDs Can I Book Currently?
As of now, you can book only one FD as the feature is still in beta and based on Aadhaar-OTP based KYC flow. Google will soon enable video KYC to enable booking multiple FDs.
5. What is the Minimum and Maximum Amount and Tenure?
Currently, you can make a minimum and maximum deposit of Rs. 5,000 and Rs. 90,000, respectively. The duration can range from between 10 days to 1 year.
In the coming time, Google will be introducing options for longer tenures.
6. What Happens Once the FD Matures?
Once FD matures, the maturity amount (principal and interest) will be transferred to your bank account. It will be credited to the same bank account used while paying for the FD at the time of booking.
7. Can I Withdraw My FD Anytime?
You can close your FD any time before the maturity date through the Google Pay app. When you opt for pre-mature withdrawal, the interest rate applicable will depend on how many days you held the FD for. Your principal amount will be safe at all times.
8. Is it Safe to Keep Deposits with Equitas Small Finance Bank?
Equitas Small Finance Bank is a small finance bank that began its banking operations in 2016. Like other small banks, it's offering attractive interest rates to keep up with competition from large public and private banks.
It is an RBI regulated scheduled commercial bank. Plus, the amount up to Rs. 5,00,000 (both principal and interest) is insured by India's DICGC (Deposit Insurance and Credit Guarantee Corporation).
Wrapping Up
This was all about how to open a fixed deposit with Equitas on Google Pay, followed by answers to some commonly asked queries. While FDs aren't a good investment option as they barely generate any real return over inflation, it's handy to have a one-click deposit facility for users. Anyways, what are your thoughts on it? Let me know in the comments below. Stay tuned for more such articles.
You can also follow us for instant tech news at Google News or for tips and tricks, smartphones & gadgets reviews, join GadgetsToUse Telegram Group or for the latest review videos subscribe GadgetsToUse Youtube Channel.