DeFi has caused a stir in the crypto market lately. It is thought to be the next evolution of traditional finance. DeFi includes crypto exchanges, decentralized wallets, and their different blockchains. It has garnered massive community support and also helped in innovations in the world of cryptocurrency. Let us discuss it more to know what actually is DeFi, what are Defi tokens and their uses, and the top 5 best DeFi tokens to watch in 2022.
Also, read | Bitcoin ETFs: How it Works, How to Buy in India, Benefits and More
What are DeFi and DeFi Tokens?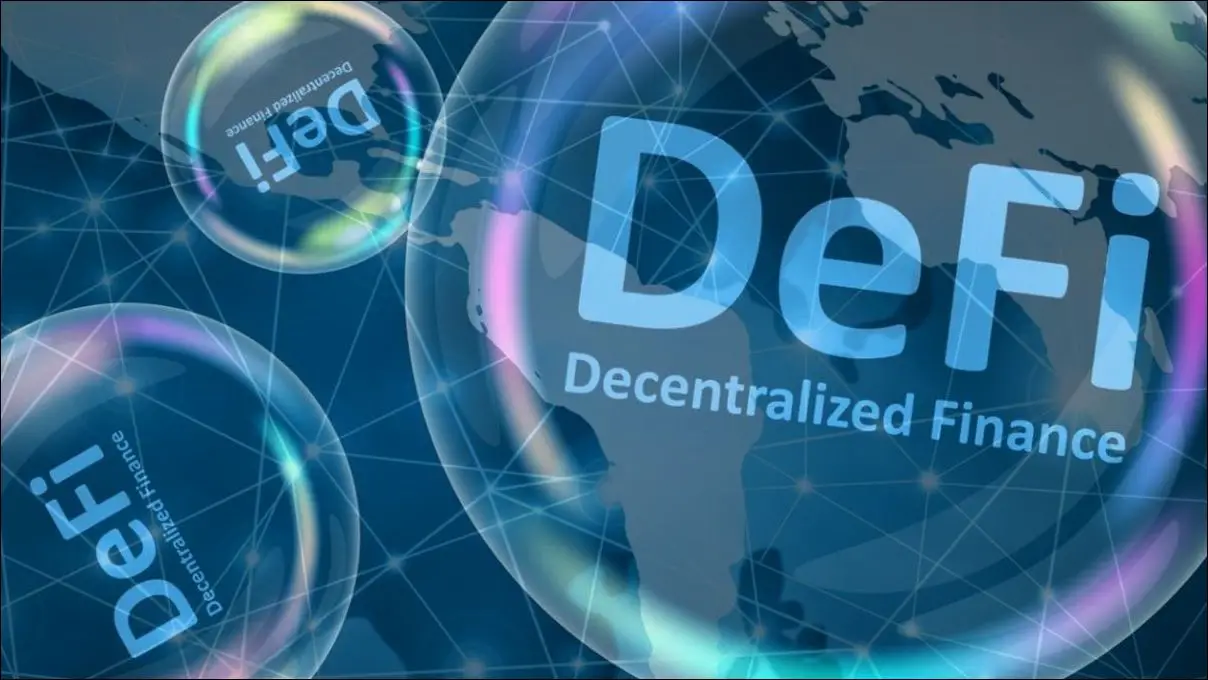 DeFi (Decentralized Finance) is a model of digital finance based upon the Ethereum blockchain; unlike banks and other financial institutions, it isn't centralized. This means DeFi aims at eliminating the middleman like Banks or brokers and connecting a seller with the potential crypto buyer directly, which saves any extra brokerage costs.
It provides a network that allows for a fast, secure, transparent, and completely digital finance model. And with the help of smart contracts on Ethereum, it lets you stake your crypto for interest. Smart contracts are programs that automatically execute when a predetermined condition is met.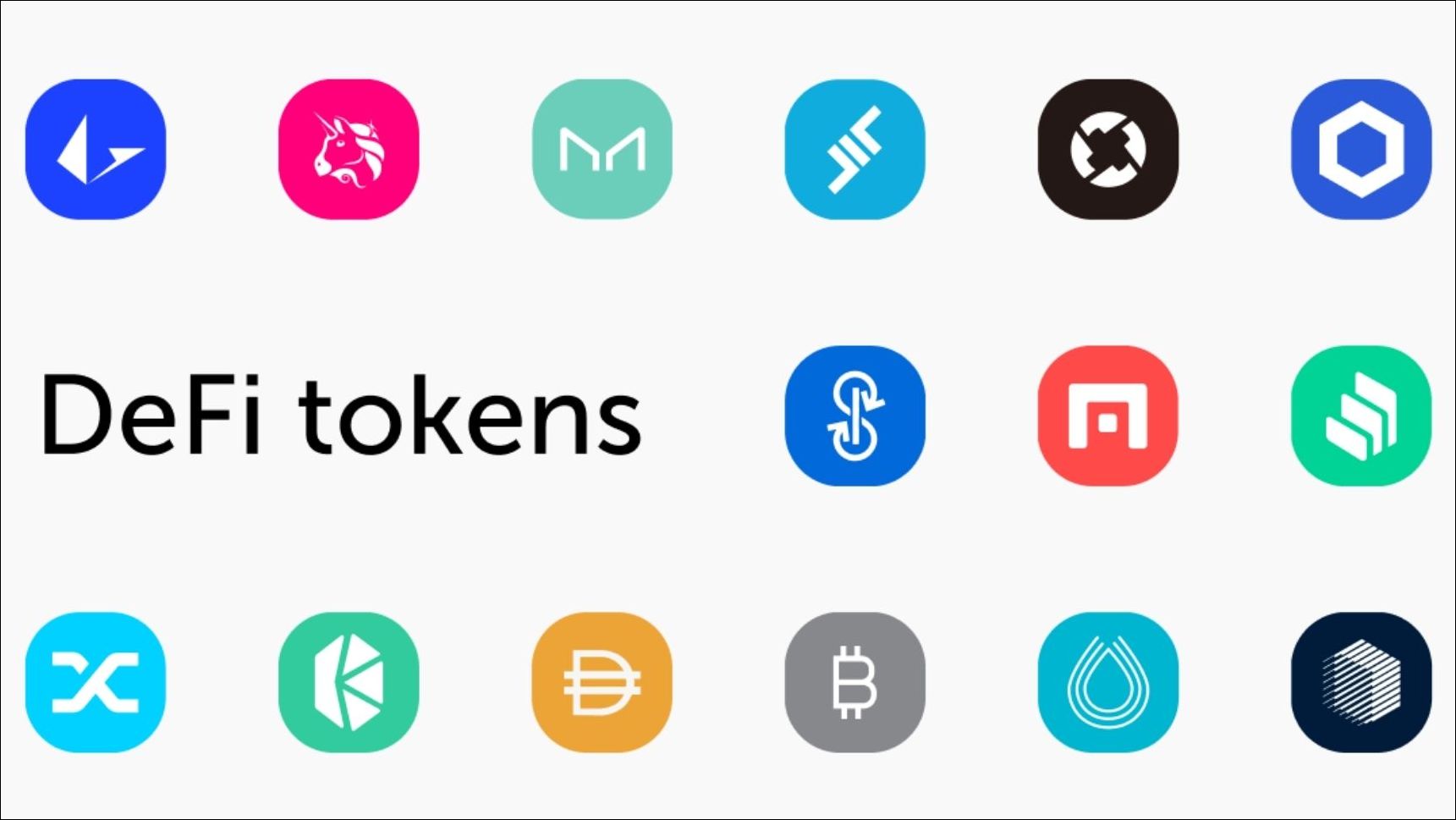 DeFi uses Decentralized apps (Dapps) and Decentralized Exchanges (DEX) to offer financial services like trading crypto, exchanging, lending to earn interest, staking, borrowing cash on crypto, swapping, and selling. These apps are called DeFi Tokens.
DeFi tokens are the currency of different Dapps. It is used as compensation and payment to their miners for validating transactions or records. It can also be used to trade and swap with other Ethereum-based tokens on crypto exchanges. DeFi tokens aim to provide a faster transaction method while charging not more than 1% transaction fees.
Best DeFi Exchanges
DeFi exchanges are platforms that enable you to buy cryptocurrencies from them. They prioritize privacy and generally trade in DeFi tokens, Well known crypto like Bitcoin or NFTs. But you cannot buy crypto using cash on these platforms. You will need a decentralized wallet to add or withdraw funds from these exchanges. To learn how to buy crypto on DeFi exchanges, you can check out this article.
Paxful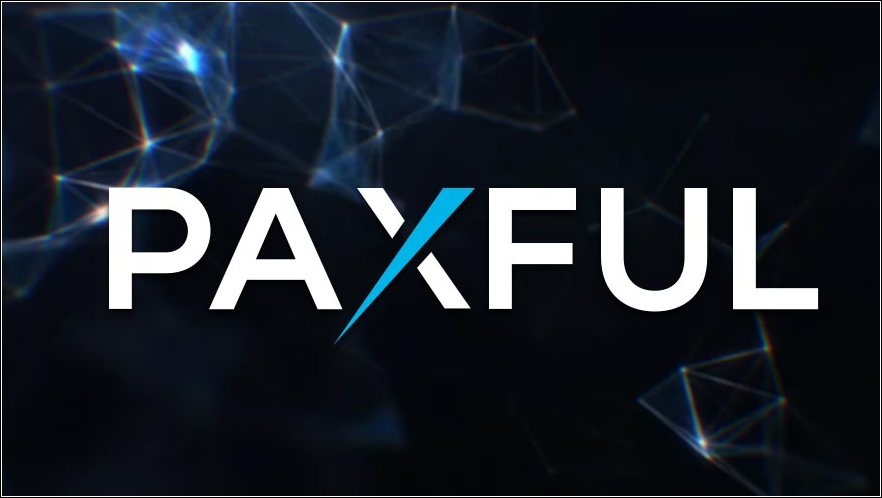 Trusted and Well known decentralized Exchange
Buy Crypto from Gift Cards
No KYC details and Identity proof Required
Paxful is a Decentralized exchange that allows you to buy Bitcoin, Ethereum, and other well-known cryptocurrencies in exchange for gift cards. You can buy these gift cards from Amazon or other sites and exchange them for crypto of the same value. Paxful allows you to interact directly with the buyer while your identity stays anonymous, and the platform does not ask for any identity details.
OpenSea
Biggest Ethereum-based NFT trading platform
Hosts numerous popular and well-known NFTs
Trustable and secure platform
OpenSea is one of the biggest and most well-known decentralized NFT platforms for buying and selling NFTs. These are some of the most popular and appealing NFTs in the market. OpenSea mainly trades on Ether tokens and it allows users to create their NFT for free. To buy NFT on OpenSea, you must have preexisting funds in a decentral wallet like MetaMask.
Related article | How to Create and Sell Your Own NFT in 3 Simple Steps
Pier to Pier crypto exchange application
A simple and easy-to-navigate UI
Allows multiple methods to buy and trade cryptocurrency
OpenBazar is an application that needs to be installed on your system before use. It lets you buy and sell your crypto directly from the other person. It accepts more than 50 cryptos. You can use various methods to buy crypto on this platform, like Zcash (Privacy focused coin), Bitcoin Escrow, and Direct payments when both parties are online.
Top 5 Best DeFi Tokens to Invest
Terra (LUNA)
It is an algorithmic stablecoin
Terra is a blockchain supporting its Dapps
The value of Terra is less volatile compared to other tokens
Terra has its blockchain ecosystem. It has the highest market capitalization as of writing this article. LUNA is the cryptocurrency of Terra blockchain like Ether is to Ethereum. Terra acts as an algorithmic stablecoin. So unlike Bitcoin, its value does not change all the time and stays similar to 1 USD. Even if the value of Terra goes down then 1 Dollar then it is compensated by LUNA. This gives investors a reason to hold it and in turn increasing its value.
Avalanche (AVAX)
It is a crypto loan borrowing platform
You can earn interest on your borrowed crypto assets
It has the second-largest market cap in DeFi token
Avalanche is a crypto-based loan service that allows you to liquidate your crypto assets without selling them. It is based on an open-source DeFi system, and the thing that highlights this loan platform is that it lets you earn interest on your crypto assets while allowing you to borrow them. It has several lending features and has a lot of potential in the future.
Uniswap (UNI)
Trusted Decentralized Crypto Exchange
Uses AMM system to provide sufficient liquidity for tokens
UNI allows traders to swap tokens without centralized exchanges
Uniswap is a decentralized crypto exchange that also has its DeFi token UNI. Uniswap hosts only ERC 20 Ethereum-based tokens and allows its users to easily swap their Ethereum tokens for others. It uses Automated Market Maker (AMM) to ensure that the tokens on its platform always have enough liquidity. It has its own private wallet as well.
ChainLink (LINK)
Helps secure transfer of real-world data to the blockchain
Creates a tamper-proof connection to validate smart contracts
Acts as a reliable source of data validation and transfer
Chainlink is a type of network that allows a secure connection between blockchain and off-chain data. It is a decentralized oracle network that connects real-world data to the blockchain. This data is fetched with network nodes and validated to execute smart contracts. Node operators are paid Chainlinks native cryptocurrency LINK. It has a market cap of over 8 Billion Dollars.
Dai (DAI)
Value is not volatile
Based on MakerDAO Protocol
It is backed by a mix of different cryptocurrencies.
The DAI is similar to Terra as its value is soft-pegged to USD. It is a great option for those who want a stable coin without much volatility. It is also the first-of-its-kind token to be collaterally backed. DAI is based on MakerDAO Protocol which is software used to create smart contracts. The value of DAI is also backed by a mix of different cryptos, and its market cap is 6 Billion dollars as of writing this article.
Wrapping Up
We covered a lot in this article, from Defining DeFi and DeFi token to 5 best DeFi tokens to invest in 2022. We hope you got a better understanding of all the concepts discussed here and how they work. DeFi is still evolving and we expect to see it branch out more in 2022.
You can also follow us for instant tech news at Google News or for tips and tricks, smartphones & gadgets reviews, join GadgetsToUse Telegram Group or for the latest review videos subscribe GadgetsToUse Youtube Channel.