Giving is the greatest act of grace. The value of our life is not in its duration but in donations. We are familiar with donations in our traditional financial system, where we might have got a chance to help a charity or the needy people out there. But have you ever come across crypto donations? How well do you know about it? No worries, we are here to make you understand. This blog also compares fiat donation vs crypto donation to bring out the best method by analyzing the pros and cons of each side – Keep reading!
What is Crypto Donation?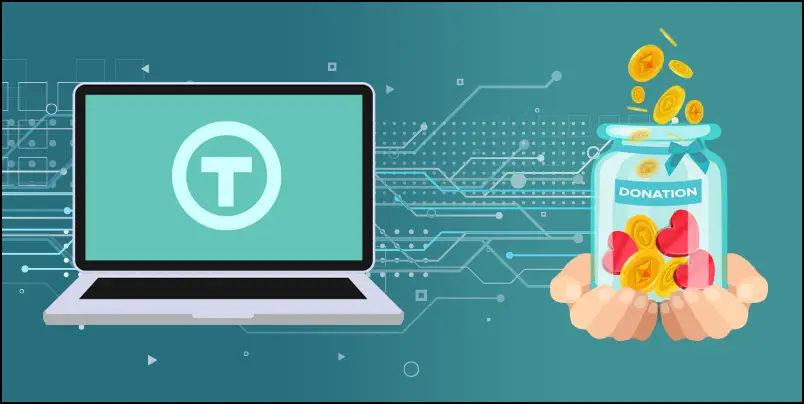 Any donation in the form of digital assets, say cryptocurrency or NFT, is said to be crypto donations. The adoption of crypto assets is growing day after day, and the total market capitalization has surged to more than $1.71 trillion USD. So people have started shifting to these digital assets, and now is the time for the crypto to boom.
One of the best incidents that made the world aware that crypto donation exists is the Russia-Ukraine conflict. The sources say that crypto donation for Ukraine has crossed $83 million, in which the majority of the contributions were Bitcoin and Ethereum.
Pros and Cons of Crypto Donation
Merits
Crypto donations have the pride of spotlighting cause-based donations instead of organization-based donations. To be specific, it focuses on the cause rather than the right organization.
No middlemen will be involved in the process. The crypto assets can be transferred to the organization directly.
This model will ensure that even smaller non-profit entities get equal opportunities.
Cheaper transaction costs when compared with fiat payments.
Donations made through crypto offer attractive tax deductions (depending on the country's taxation policy).
 Maintains excellent anonymity for the donor.
Even a large amount can be processed within minutes without any legal/banking procedures.
Instant transfers to any part of the world.
De-Merits
Crypto is quite difficult to understand. If the donors are non-tech-savvy, it becomes a real challenge to grasp its concepts.
The high volatility of crypto is a big threat. The charity doesn't want the price to go down overnight after receiving the donations.
The reporting and accounting standards for crypto donations are still not clear and not that straightforward.
Some of the organizations may not wish to accept anonymous donations.
Converting crypto donations to fiat will make entities pay capital gain taxes.
What is Fiat Donation?
Any donation that is in the form of fiat (government-backed currency), then it is a fiat donation. This is the traditional form of donation, practiced by people worldwide. Fiat currencies are the currencies protected by the government of a country against counterfeiting and supply-related discrepancies. These currencies stand as a storage medium for purchasing power and are a great alternative to the barter trade.
Pros and Cons of Fiat Donation
Merits
The fiat currency is highly stable and does not fluctuate like crypto assets.
Since fiat currency is popular among people, anyone can easily donate their funds instantly to any organization. There is no need to be a tech-savvy individual.
The accounting procedures and regulations are very clear in fiat donation.
Taxation benefits are also provided for fiat donations.
De-Merits
Even though fiat payments are stable, financial crises, such as inflation, pandemic, or recession reduce the purchasing power of the currency.
One can not maintain anonymity in fiat donations. This is because financial institutions are mostly centralized systems.
Being a centralized entity, the process may involve intermediaries.
High transaction charges when compared to crypto donations.
FAQs Related to Crypto and Fiat Donations
Q. How should I donate crypto?
Donating crypto is simply transferring your funds to charities or non-profit organizations. For this, you need to buy crypto assets, such as Bitcoin, Ethereum, etc., from either centralized or decentralized exchanges. Once you have bought the coins, you can directly send them to the beneficiary's wallet.
Q. Is the crypto donation tax efficient?
To be honest, though some countries happily accept crypto assets, the majority of developing nations are yet to regularize these assets. So it depends on which country you reside in. In countries like the United States, United Kingdom, Canada, Australia, and New Zealand, donating crypto assets to non-profit companies is tax-deductible.
Q. What are the important parameters to consider when you donate?
Cost of the transaction
Anonymity as a sender
Transaction speed
Available payment modes
The control on how your funds utilized
Ease of transfer
Q.  Why do leading companies agree to donate in crypto?
As an eminent player in the market, making a financial donation in crypto is the easiest way to manifest its corporate social responsibility and values to the world. They choose non-profit organizations that resonate with their idea/theme and come forward to help them with the tagline – Blockchain for Social Good.
Wrapping Up: Fiat Donation Vs Crypto Donation
By now, you would have got an idea of the advantages and disadvantages of fiat donations vs crypto donations. When you decide to help a charity next time, know your requirements and understand how both the donations work. Therefore, you can choose your preferred donation that matches your essentials and make it a mutual benefit for you as well as the charity. Happy donating!