Cryptocurrency has become one of the latest forms of investment in today's fintech industry. The sources from CoinMarketCap show that the total market capitalization of all the crypto assets has surged to nearly $1 trillion USD. How colossal is this number? This shows a massive adoption of crypto all across the globe. Crypto fintech institutions provide an assorted range of services similar to those of traditional banks but in a decentralized manner. In this way, crypto credit cards were introduced to enable people to use crypto assets for their day-to-day shopping and other transactions. Let's learn more about crypto credit cards in this blog.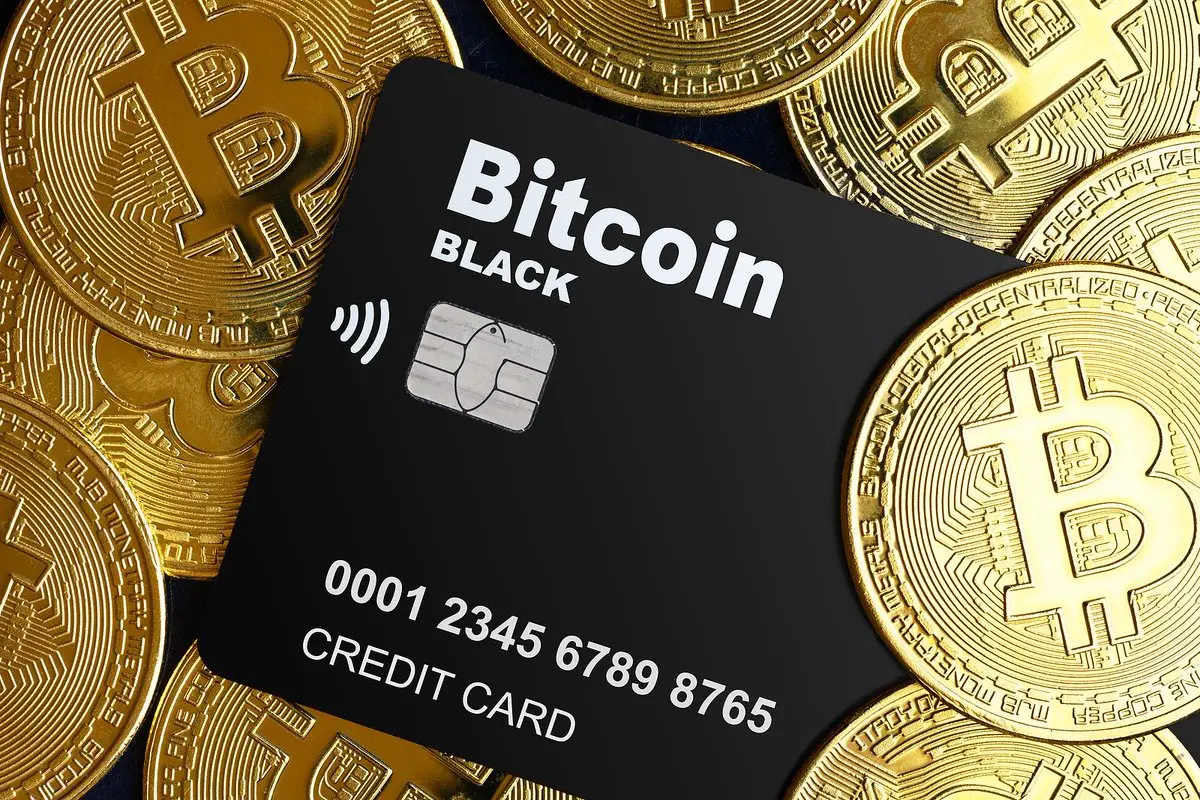 What
Are

Crypto Credit

Cards

?
Usually, in our conventional banking system, we use credit cards to pay our shopping bills, travel expenses, restaurant bills, and to meet many other financial requirements. The bank will give rewards or cashback on the purchase or settlement of bills on the credit card. In a time period of 45 days, we have to repay the used amount from the limit or take up an EMI option to pay it every month. So it's basically a small credit system that comes in handy when one needs financial assistance.
Imagine the same scenario in the cryptocurrency domain. People can use crypto assets to pay off their bills and even they can avail products/services. The only difference is that instead of rewards and cashback, they receive rewards in cryptocurrency. To be precise, crypto credit cards are cards that allow people to spend cryptocurrency as well as earn cryptocurrency.
How do Crypto Credit Cards work

?

As discussed above, crypto credit cards work similar to ordinary credit cards, with the only difference of using crypto assets. If you swipe the card and make a purchase through crypto, you will earn exciting rewards. For instance, if you travel a lot for your business, having a travel crypto credit card would make your job easier. Using them on travel websites that accept crypto assets would save you a lot.

This is because each time when you use the travel rewards card to book your ticket or hotel, you will not only have exciting offers, but also you will earn real-time crypto rewards such as Bitcoins, Ether, or other potential coins.

Some retailers have started accepting crypto payments for their products or services. But if they don't accept crypto payments, it usually works as an international credit card. This means if you swipe your credit card in a shop that doesn't accept cryptocurrency, your crypto will be converted into fiat currency (Dollars or Euros) to process the transactions.
Best Crypto Credit Cards in 2022
Gemini Credit Card
This is a crypto credit card issued by the crypto giant Gemini. The card allows you to earn crypto rewards in more than 60 prominent assets. The Annual Percentage Rate (APR) is 13.24% – 24.24% variable. The exciting reward rates are as follows – When you pay your restaurant bills, 3% cashback is provided for up to $6000 USD, after which 1% cashback will be available. 2% cashback on spending on groceries and 1% on all other purchases. The best thing is that it does not have an annual fee.
BlockFi Rewards Visa Signature Card
It is a versatile crypto credit card issued by BlockFi. The factor that makes unique from the Gemini credit card is it provides intro offers. Yes, you heard it right! It allows you to earn 3.5% crypto rewards on any purchase in the first 90 days of card ownership, up to $100 in crypto.
The Annual Percentage Rate (APR) is 14.00% – 24.99% variable. Apart from that, it gives you 1.5% cash back in crypto on every single purchase you make in your lifetime. The BlockFi Rewards Visa Signature Cards do not have any annual fees.
Venmo Credit Card
The Venmo Credit Card is a cash-back rewards card that allows you to choose to redeem rewards in either Bitcoin, Ether, Litecoin, or Bitcoin Cash every month. It does not have any transaction charges for converting rewards into crypto assets.
This card provides you with the highest cashback rate, such as 3% on your highest eligible spend category, 2% on the second-highest eligible spend category, and 1% on all other purchases. So you can bid farewell to all the strategizing plans in spending and start earning exciting rewards.
However, Venmo Credit Card has a major limitation – it does not allow you to transfer your crypto from its custodial platform to exchange or your wallet.
Upgrade Bitcoin Rewards Visa
It is yet another crypto credit card that satisfies crypto enthusiasts worldwide. The rewards are only provided in Bitcoin. It offers 1.5% cash back on all purchases and the same rewards rate as BlockFi. This card can be used in any place where Visa is accepted. Also, these Bitcoins must remain in their custodial platform, and they cannot be transferred into your own wallet. All you can do is sell or redeem Bitcoins.
Frequently Asked Questions
Q. Are taxes applicable to my crypto rewards?
It totally depends on the country where you reside. In India, you have to pay taxes on the rewards you get.
Q. Is a crypto credit card safe?
Crypto credit cards are absolutely safe, and the only thing is that since they fluctuate a lot on the same day, your value of the holdings may fluctuate significantly over time with no guarantees.
Q.

Do we have crypto debit cards in the market?

Yes, we have crypto debit cards as well. Some of them may include Robinhood Cash Card, Crypto.com Visa Card, Binance Visa Card, Coinbase Card, etc.
Wrapping Up
Thus decentralized financial services have started to cover almost all traditional banking services, from credit/debit cards to loans and deposits. Switch over to web 3.0 services to be an early adopter of this massive revolution. Go get your crypto credit card today!
You can also follow us for instant tech news at Google News or for tips and tricks, smartphones & gadgets reviews, join GadgetsToUse Telegram Group or for the latest review videos subscribe GadgetsToUse Youtube Channel.