The explore page on Instagram is truly a doorway to infinite genres of digital content. If you're an active Instagram user, you might have often come across irrelevant content on the explore page that might sometimes get on your nerve. Luckily, there's a way to change all of it. Read on as we demonstrate the top ways to change posts on the Explore page on Instagram. Additionally, you can learn to stop people from tagging you in their Instagram posts, comments, and stories.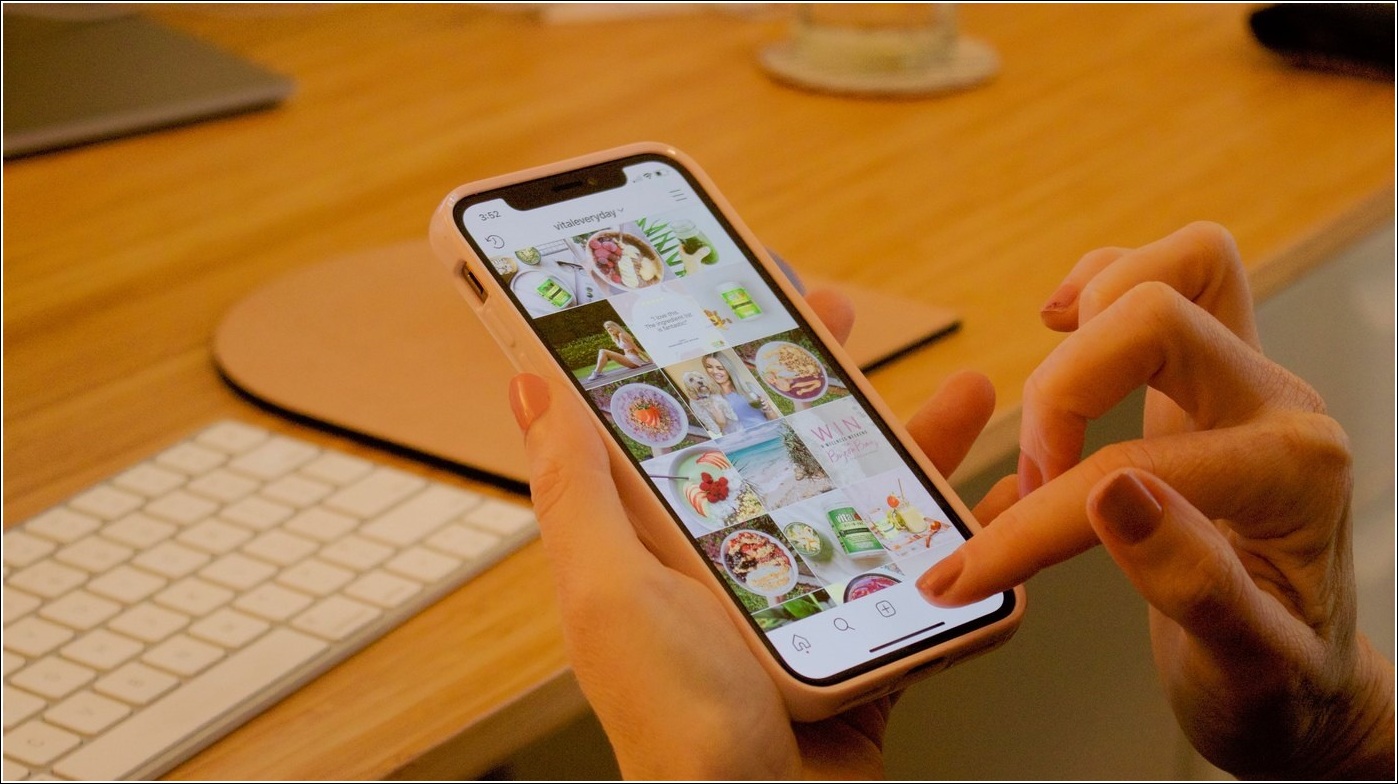 How does Content on Instagram's Explore Page Work?
Based on your account activity and interaction with various posts, Instagram organizes various content suggestions for you to watch on its Explore page. As a result, you can see the 'Instagram Suggested' title below each post in the Explore section. Instagram uses the following parameters to curate content for you to watch on the Explore tab:
Post Interactions such as Likes and Comments.
Instagram accounts that you've followed in the past.
Promotional posts based on your Search History.
Reels Watch History on your Instagram account.
Now if you're unhappy with the content in the Explore tab or had a sudden change in interest, you can reset the entire tab by following these four easy methods mentioned below:
How To Change Posts On Explore Page on Instagram?
The main idea behind changing posts on the Explore page is to reset and clear all the user interactions, search histories, and cache files that Instagram uses to suggest content for you. As a result, you will get rid of any unnecessary or irrelevant posts that you wish to remove from the displayed suggestions on the Explore page. Follow these easy methods to achieve the same.
Clear Instagram Search History to Change Posts on the Explore Page
The first step to changing posts on the Instagram Explore page is to clear the entire search history on your account. Doing this will prevent Instagram from suggesting content based on your recent searches. Follow these steps for an easy fix:
1. Open your Instagram account and tap on the hamburger menu at the top-right corner.
2. Next, tap on Your Activity and press the Recent Searches option to view your entire search history.
3. Finally, tap on the Clear All button to remove the entire search history of your Instagram account.
Alter your Post Interests to Change Posts on Explore Page
If you wish to get rid of a recurring specific post in the Instagram Explore tab, you can alter your post interests to hide and get rid of similar suggested content. Here's how:
1. Open the desired suggested post that you wish to get rid of in the Instagram Explore tab.
2. Next, tap on the three-dot icon and press the Not Interested button to remove the selected post from your timeline.
That's it! Instagram will now remove all such related posts from the Explore tab on your account.
Clear Cache Files for Instagram
Similar to other Android apps, the cache files for Instagram store all the user-specific interactions and other temporary files crucial to providing a seamless browsing experience. These files are often used by Instagram and other apps to show content based on your interactions and preferences on the Explore page. To get rid of it, you can remove all such temporary cache files from the Instagram app on your device. Here's how you can achieve the same:
1. Open the Settings app and tap on Apps.
2. Next, tap on the Instagram app from the list of installed applications.
3. Further, tap on the Storage and Cache option and press the Clear cache button to get rid of all the temporary cache files.
Clear Instagram's Browsing Data using the In-App Settings
Suggested posts on Instagram often contain links to external websites that people tend to visit and explore. Consequently, all their website interactions get stored in the app in the form of browser cookies and caches. These files are then accessed by Instagram to curate more suggested content on the Explore tab. To get rid of these 'personalized recommendations and suggestions ', you need to clear the browsing data manually inside the app. Follow these easy steps to get it done:
1. Tap on the hamburger menu icon from the top-right corner and go to Settings.
2. Next, tap on Account and then go to Browser Settings.
3. Finally, tap on the Clear button to clear all the cookies and cache files from websites you've visited while using Instagram.
Bonus Tip: Get Rid of Targeted Advertisement on Social Media Websites
Targeted advertisements today, have truly made a dent in our existing privacy and worsened the overall browsing experience. If you don't wish to install a dedicated privacy-focused app on your device, you can easily dodge these targeted advertisements by making a few changes to your social media account. Follow our detailed guide to get rid of Targeted Advertisements on Android, iOS, Facebook, Twitter, and Instagram ' to achieve the same.
FAQs
Q: Can I reset the Explore page on Instagram?
A: Yes you can, it requires clearing your entire search history and cache files associated with the Instagram app on your device to reset the Explore page. Refer to the steps mentioned in this explainer to achieve the same.
Q: How to change Instagram's Explore Page in 2022?
A: Besides a few UI changes on the Instagram app in 2022, you can easily change Instagram's Explore page by altering browser settings and post interests. Please follow the methods mentioned above to easily get it done.
Final Words: Explore Instagram like a Pro
We hope you've successfully learned to change posts on the explore page on Instagram using the above-listed methods. If this detailed read has helped you to improve your Instagram browsing experience by getting rid of unwanted content, then hit the like button and share this guide with your friends to make them aware of it. Check out other useful tips linked below, and stay tuned for more interesting explainers.
Also, Read:
You can also follow us for instant tech news at Google News or for tips and tricks, smartphones & gadgets reviews, join GadgetsToUse Telegram Group, or for the latest review videos subscribe GadgetsToUse Youtube Channel.