Analytics for Instagram Reels such as their likes and view count helps to know whether a reel is getting popular. If you're an active content creator looking for a way to analyze your reel performance, we will help you figure it out through this explainer. In this article, we will discuss how to check views and likes counts on an Instagram reel. Additionally, you can add cool voice effects to your reels to make them more engaging for your audience.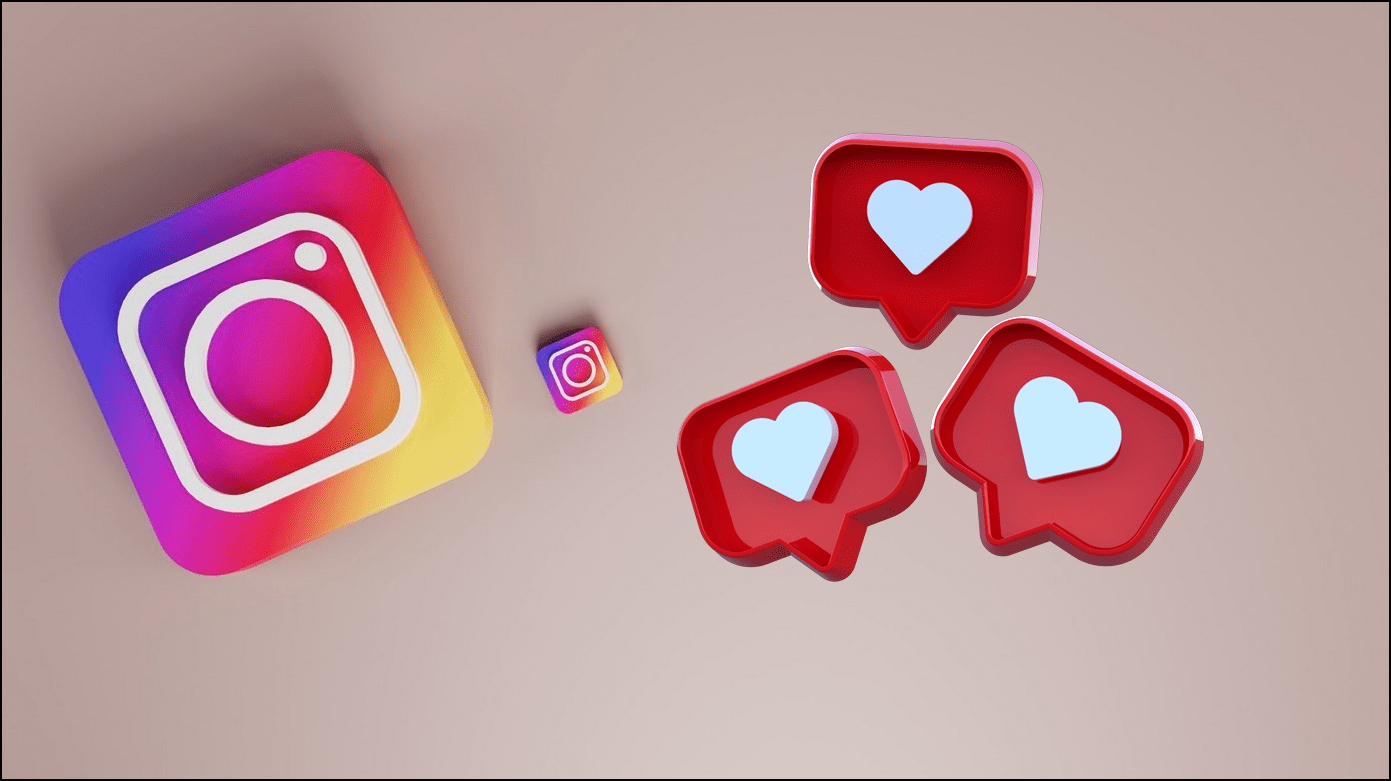 How to View Instagram Reel Views and Likes?
Popular content creators on Instagram receive millions of likes and views on their reels. If you're an active creator, getting details about the views and likes count of your reel can help you significantly improve content for your audience. Having said that, let's look at four easy ways to view views and like count on a Phone or PC.
On Phone
On the Instagram mobile app, there are four ways to check the performance of any reel on Instagram. Here's how to check it:
See Views and Likes of an Instagram Reel
In order to view Instagram reel views and likes on your phone, follow these simple steps.
1. Launch the Instagram app and tap on the profile icon at the bottom-right corner.
2. Next, switch to the Reels tab below the Story Highlights section.
3. Here, you can see the view count on the uploaded reel in the bottom-left corner of each thumbnail.
4. Finally, tap on your desired reel and press the numbers below the like (heart) icon to view the list of people who have watched and liked your Instagram reel.
See Likes and Views of Reels Uploaded by Others
Besides viewing the rough estimate of views and likes, you can also see the total likes and views of any reel on Instagram. Here's how:
1. Go to the desired reel on Instagram and have a close look at the bottom-right corner stating the total number of likes and comments.
2. You can also, tap on the number below the like (heart) button to see the total number of views and likes.
3. Additionally, you can scroll further down to view the list of all Instagram users who have liked that reel.
Check Reel Analytics from Professional Dashboard
If you have a business page or a creator account on Instagram, the professional dashboard can help you gain insight into the performance of your reels. Follow these steps to achieve the same:
1. Go to your Instagram profile from the bottom-right corner.
2. Next, tap the Professional Dashboard option under your bio.
3. Further, expand Account Insight and go to the Reels Interactions option. Here you can see the collective data for all your uploaded reels such as likes, views, saves, and comments.
4. Finally, you can sort all your reels based on various metrics such as views/plays, likes, etc., and get a better idea, about the performance of each reel.
Check Insight of an Individual Reel
Similarly, if you want to check the performance of any single reel uploaded by you, it can be done as follows:
1. Similarly, you can press the three-dot icon below your reel to view reel insights.
2. Under the Reel insight section, you can see the total number of views (plays) and likes on that reel.
View Instagram Reel Views and Likes on PC
As of now, the official Instagram for PC or web does not support the reel insights. However, you can mirror your phone's screen to your PC to play Instagram reels and view crucial analytics such as likes and views. Here's how:
1. Mirror your phone's screen to your PC using our quick guide.
2. Once connected, repeat the methods mentioned above to see the views and likes of Instagram reels on PC.
Bonus Tip: Hide Reels Like Count and Turn off Comments
No matter what the issue is, whether spam or privacy concerns if you don't want to disclose the like counts and comments on your uploaded reels. You can take a look at our detailed guide to hide reels like count and turn off comments to configure the same.
FAQs
Q: How can you see who watched your Reels on Instagram in 2022?
A: You can either use Instagram's in-app features or professional dashboard to see who has watched your reel.
Q: How to view Likes and View Count on Someone else's Instagram Reel?
A: Please refer to the second method in this explainer to get a detailed insight about it.
Final Words: Track your Reel's Performance
We hope you've successfully learned to examine an Instagram reel's performance by looking at its likes and view count through this explainer. If this guide has helped you with the same, then hit the like button and share it with your creator friends. Check out other tips linked below, and stay tuned for more useful reads.
You might be interested in:
You can also follow us for instant tech news at Google News or for tips and tricks, smartphones & gadgets reviews, join GadgetsToUse Telegram Group, or for the latest review videos subscribe GadgetsToUse Youtube Channel.