Sometimes we aren't able to reach out to our favorite person or loved ones and wonder if there's any way to find out their whereabouts. It becomes concerning if they need emergency help. In this read, we have demonstrated some easy methods to track your loved one's location using their phone. Furthermore, you can learn to locate lost an iPhone when it's turned off.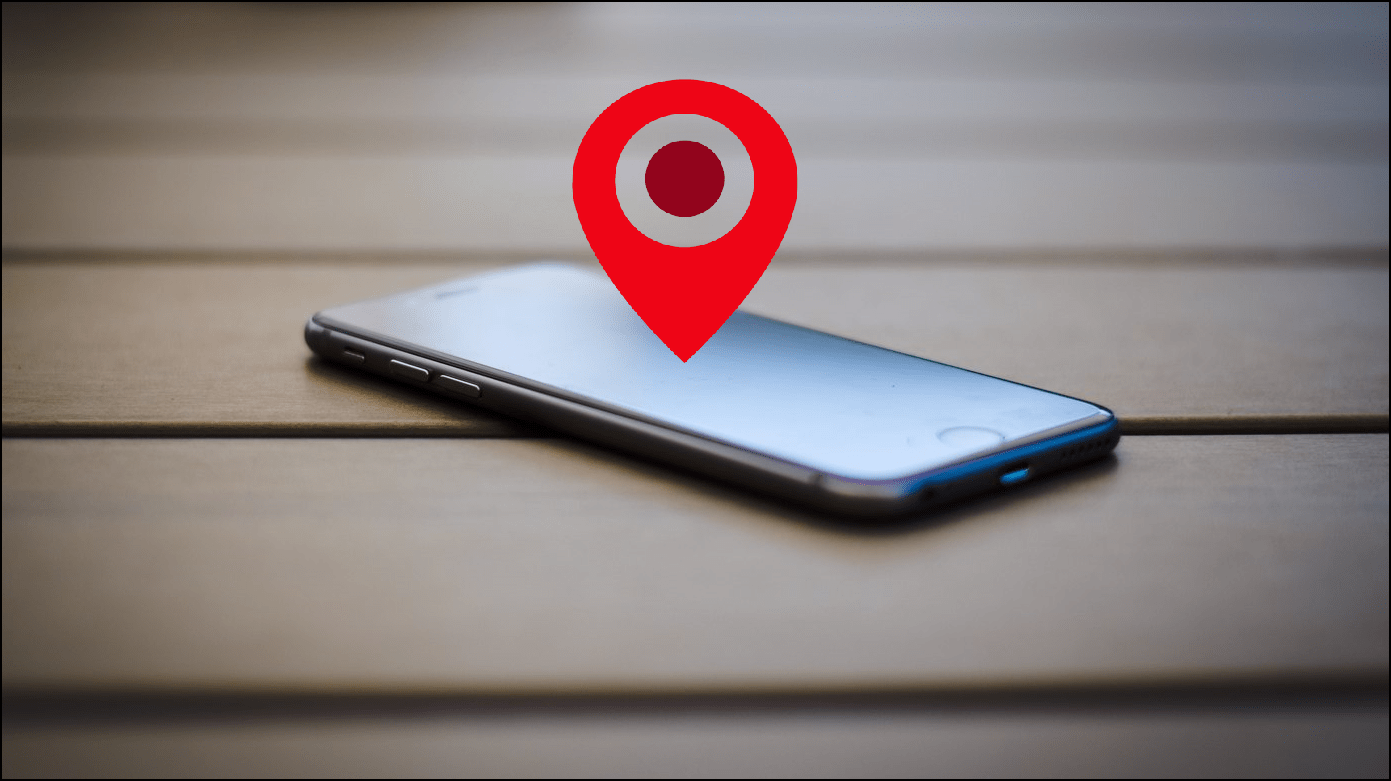 How to Track Someone's Location Using a Smartphone?
To track the location of your loved ones for example your kids or elderly parents' using their phone, you can either ask them to voluntarily share it via apps like Snapchat, Google Messages, and WhatsApp or track them silently using native Android settings or a dedicated GPS tracker. Having said that, let's look at seven easy methods to track someone's location using their phone.
Enable Find My Device to Track Someone's Location
The easiest method to track your loved one's location using a phone is to enable the Find my Device feature on their smartphone which allows you to track them remotely on any of your devices. Here's how you can turn it on:
1. Open the Settings app on their phone and type 'Find my device' in the search bar.
2. Next, tap the Find my Device option to configure it.
3. Finally, turn on the toggle to enable it. Once enabled, you can either install the Find My Device app on other devices or use the Find My Device web utility to track the exact location of the phone.
Use Snapchat to Track Someone's Exact Location
Ever since Snap Map was introduced to Snapchat, it became a huge hit allowing users to see the live location of friends, and what they are up to. This feature can be used to easily track the location of your loved one's phone. Further, you can also spot major celebrations and gatherings around you with this. Do note in order to get this feature to work, the other Snapchat user must have enabled location sharing in Snap Map settings. Here's how you can spot your friend using Snapchat:
1. Launch the Snapchat app and tap on the Snap Map icon from the bottom-left corner.
2. The map of your current location will display the exact location of your Snapchat friends as avatars.
3. Further, you can even configure with whom you want to share your location by turning off Ghost Mode.
Besides Snap Map, you can also ask the other person to share their live location with you using the in-app features. Follow our quick guide on how to share Live Location with friends on Snapchat to achieve the same.
Track Someone's Location using Google Maps
If you frequently use Google Maps to navigate your route, you can use it to track your loved one's location as well. For this, you need to ask the other user to share their live location using the in-app features on Google Maps. Follow our detailed steps on how to track Someone's location on Google Maps to conveniently spot their exact live location.
Use Google Messages to Track Someone's Location Easily
With the introduction of RCS (Rich Communication Services), Google Messages now provides several multimedia sharing options, including contacts, files, voice notes, and locations. Consequently, you can use this app for learning the whereabouts of someone you wish to keep an eye on. Like other location-sharing apps, you need to ask the other person for sharing their location on Google Messages for tracking them. Head over to our quick guide to learn how to share Location via SMS on Google Messages to get a detailed insight about the same.
Free Third-Party Apps for Location Tracking
Besides other social media, you can use third-party apps on your or your loved one's phone to conveniently share their GPS coordinates. 'My GPS Coordinates' app is one such remarkable free third-party app that allows you to share live GPS coordinates with your desired person. Follow these steps to use this app for location tracking:
1. Install the My GPS Coordinates app from Google Play Store and provide the necessary location access to it.
2. Wait for a few seconds to view the GPS coordinates of your current device location in Latitude and Longitude. You can also view additional information here such as altitude, location age, etc.
3. Finally, tap the Share icon from the top right, and choose your desired app to share it. You can share these coordinates via email, text message, or post them directly to your social media account.
4. The recipient will receive complete details of the current location along with other crucial parameters which can be used for tracking.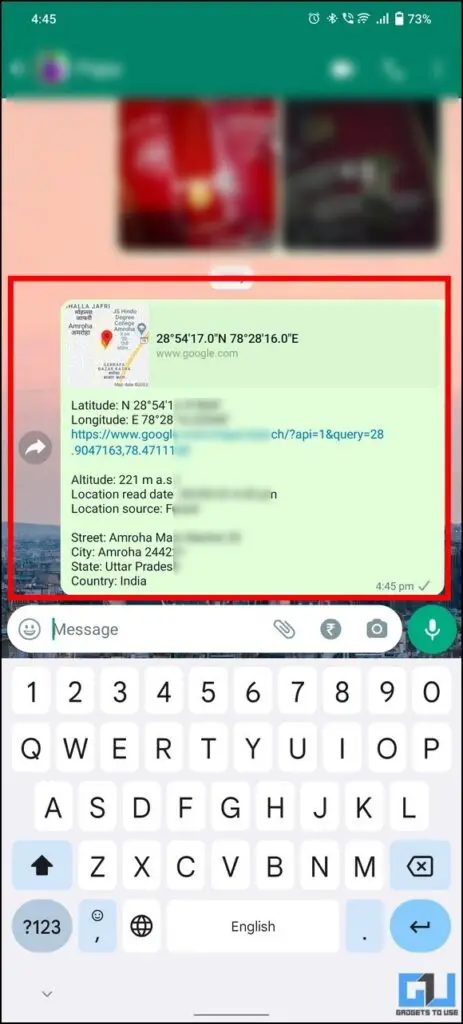 Use a Dedicated GPS Tracker
If you find it inconvenient to ask or say your elderly parents don't use a smartphone, all you need is a physical GPS tracker. There are lots of GPS tracking devices available online that offer plenty of useful features to wirelessly track someone. In fact, some tracker offers voice monitoring to hear the audio and get a better idea of the location. Check out our best buy links to purchase a dedicated GPS tracker from Amazon.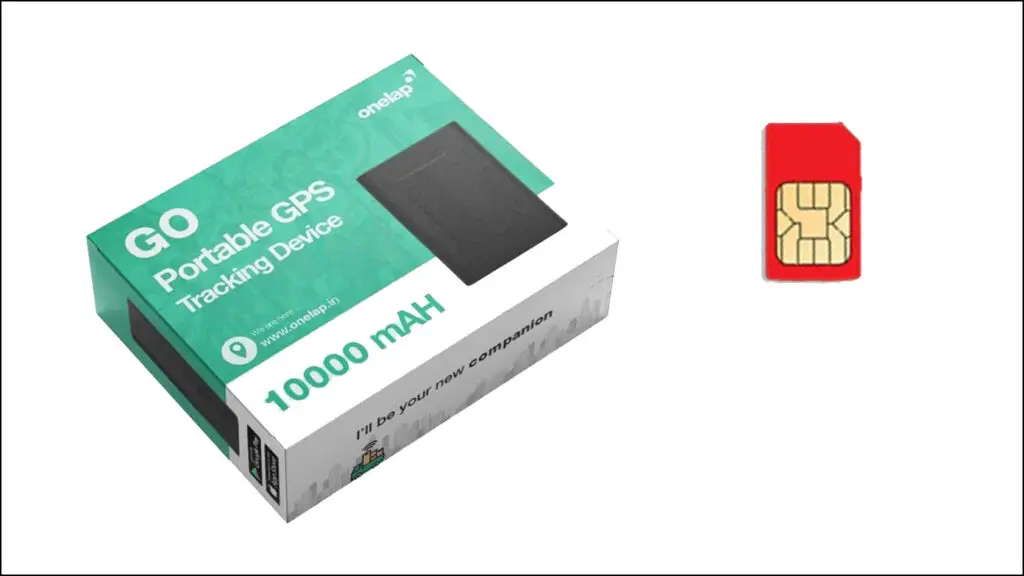 Best Buy Links:
Onelap Go Wireless GPS Tracker
Bonus Tip: Share your Location with Family Members or Find Them on your iPhone
Apple has always focussed on delivering the best features to its consumers. If you own an iPhone, you can use its native Find My App to conveniently know other devices' locations or share yours with all the connected family members. This can help your family members find your whereabouts if they haven't heard from you in a while. Refer to our detailed explainer to share location with Family or Find via iPhone to learn more about it.
Wrapping Up: Track 'em All!
So these were some nifty techniques to track the location of your loved ones using their phone. If you find this guide helpful, then hit the like button and share it. Check out other useful tips linked below and stay tuned for more quality explainers.
You might be interested in:
You can also follow us for instant tech news at Google News or for tips and tricks, smartphones & gadgets reviews, join GadgetsToUse Telegram Group, or for the latest review videos subscribe GadgetsToUse Youtube Channel.