Google's answer to OpenAI's ChatGPT is called Bard, which was shared in a demo on the brand's official blog and social media. As soon as, Open AI released ChatGPT, it took the internet by storm. While Google was also working on a similar project, since 2018, and now it is being handed out to some trusted testers to try the early build. Today, in this read, we'll discuss Google Bard AI. Meanwhile, you must also learn how to detect AI-Generated Text with free tools.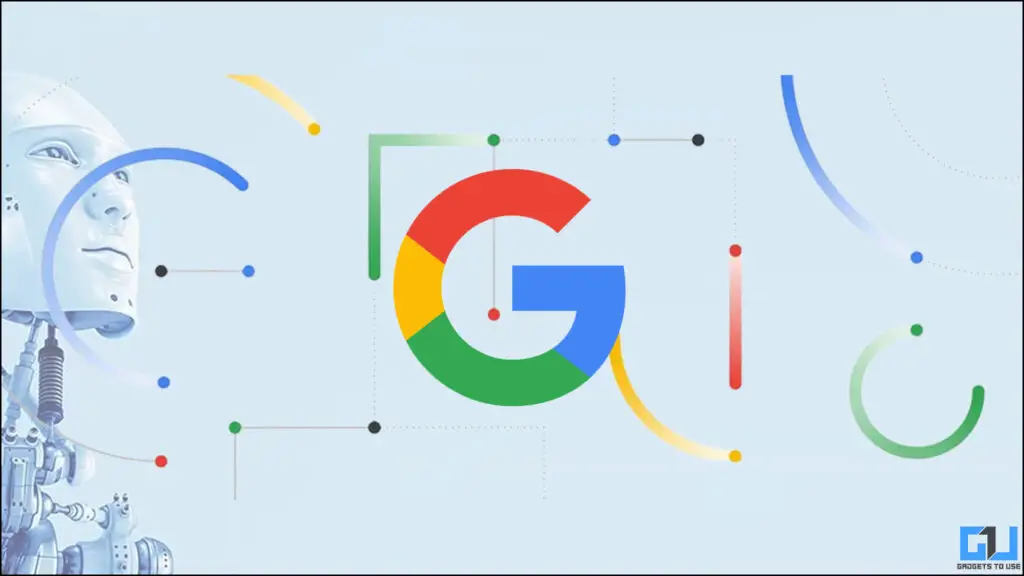 Breaking Down on Google Bard AI FAQs
There must be a lot of questions arising in your mind about Google's Bard AI. We have curated the list of frequently asked questions that may arise in your mind around the Bard AI. You can also check out our guide and learn about Google's Imagen AI tool. Meanwhile, you can also learn to sign up for the new Google Generative AI Search.
What is Google Bard?
Two years ago, Google announced a project called LaMDA (Language for Machine Dialogue Applications). This new language model can help people by providing them with accurate and more human-like responses. Bard is an experimental conversational AI service that Google is working on right now. Bard is basically Google's answer to Chat GPT and right now it is just a lightweight version of LaMDA.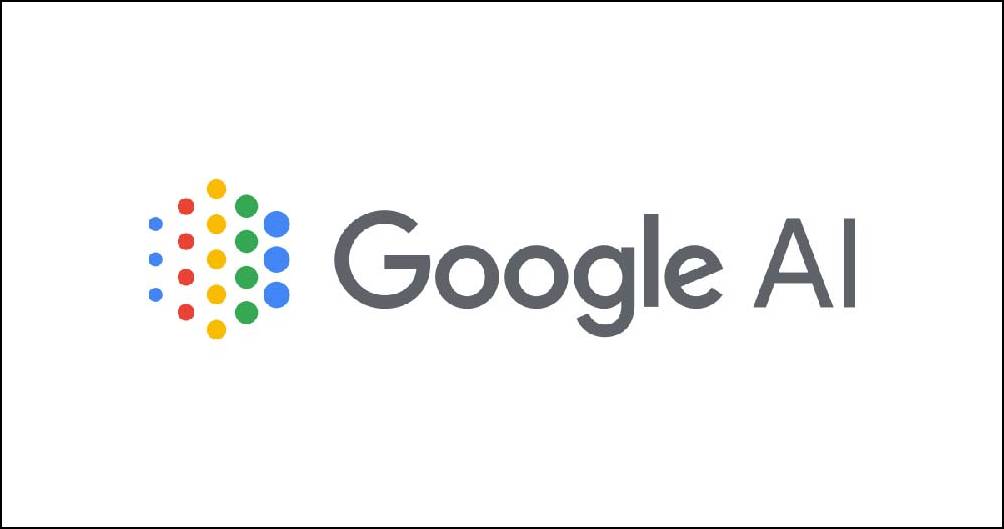 Is Google Bard AI a Chatbot?
Yes, Google Bard AI is a Chatbot that uses artificial intelligence to answer any question. Just like ChatGPT, it can give comprehensive answers to questions. It can help a lot of people like students and even teachers by giving them accurate and humane answers. Google may implement this Bard AI in Google search to provide rich search results to the user. In the early stages, it may be available as a chatbox just like the ChatGPT.
How Can I Try Google Bard AI Chat?
Google Bard AI is in its very early stages and only available to some very trusted testers before making it widely available to people. Just like all other Google projects, Bard will be available to all people to try and give their feedback. This will also give Google ground-level data about how people interact with Bard AI, and with this data, Google can improve Bard AI.
How to Try Google Bard AI?
Google has released beta access to the Bard AI in the United States and the United Kingdom. The users first need to sign up to join the waitlist and later on they will get a chance to try Google Bard AI before the release. It may take some time or maybe weeks to get access to the Bard AI.
Steps to Join Bard AI Waitlist From Anywhere
What if you are not located in the US or UK and want to try the Bard AI? Worry not, we have a solution for that as well. Follow these simple steps to join Google Bard AI waitlist from anywhere in the world.
We are going to use a VPN extension service to mask our location to those regions where Bard AI Beta is available. You will need to log in to your Google account to join the waitlist.
1. Install ant free trusted VPN extension to your browser. We are using Browsec on Firefox, you can try this one or any VPN of your choice.
2. Turn on the VPN and set the location to USA.
3. Now go to the Google Bard AI sign-up page.
4. Click the Join Waitlist button to begin the signup process.
5. On the next page, tick the check box if you want to receive email updates about Bard. It is completely optional so you can ignore it if you want. Finally, click the "Yes, I'm In" button.
6. Now, you will see the confirmation message.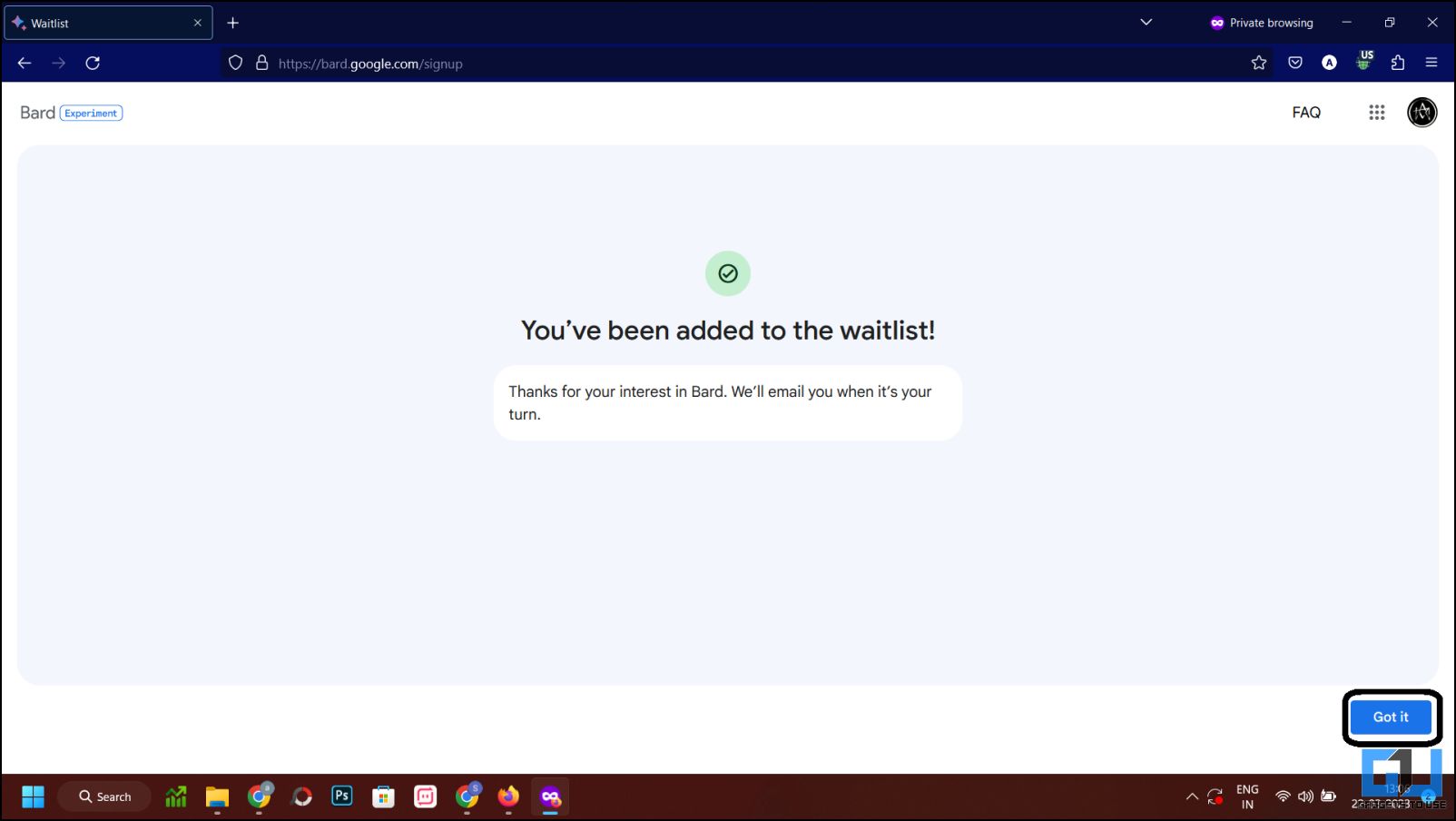 You will also get a confirmation email about joining the Bard AI waitlist. Once your account is eligible for the Bard AI Beta program, you will be notified via email.
Will Google Bard AI be available as an app on Android or iPhone?
There will be no dedicated app to install on smartphones to interact with Bard AI. Rather it will be implemented in Google services, and apps like search and assistant to answer your queries. The project may come to the Google experiment website as usual so that people can try the Bard before the final release.
What Mistake did Google's Bard AI make in the Demo?
In Google's demo, the Bard AI was asked "What new discoveries from the James Webb Space Telescope can I tell my 9-year-old about?". To which, the Bard AI gives a long bulleted answer but got one bullet point wrong. To which the Bard AI stated, "Took the very first pictures of a planet outside of our own solar system", which is not true. The netizens took it on social media and corrected that the very first pictures of a planet out of our solar system were taken by European Southern Observatory in 2004.
Not to be a ~well, actually~ jerk, and I'm sure Bard will be impressive, but for the record: JWST did not take "the very first image of a planet outside our solar system".

the first image was instead done by Chauvin et al. (2004) with the VLT/NACO using adaptive optics. https://t.co/bSBb5TOeUW pic.twitter.com/KnrZ1SSz7h

— Grant Tremblay (@astrogrant) February 7, 2023
Wrapping Up
Google Bard may or may not be a big project from the brand for making the Search more powerful and accurate. While Google's decision to make Bard's answers more human-like can help a lot of users including professionals like doctors or teachers to improve their expertise. Is this AI content generation wave, safe for the web future, and human brain development? This needs to be seen. If you have any other questions about the Bard AI then do let us know, and we will answer them in this article. Stay tuned to GadgetsToUse for more such reads.
Also, Read:
You can also follow us for instant tech news at Google News or for tips and tricks, smartphones & gadgets reviews, join GadgetsToUse Telegram Group or for the latest review videos subscribe GadgetsToUse YouTube Channel.