The World Blockchain Summit is a large event focused solely on recent advancements, growth, and innovations in blockchain technology, metaverse, crypto, and web3. The summit, which took place recently in Dubai, featured some interesting new developments and startups. We had first-hand experience with some of these startups and were able to speak with the team behind them. So in this article, we are going to take a look at the top crypto startups showcased at World Blockchain Summit 2023 in Dubai.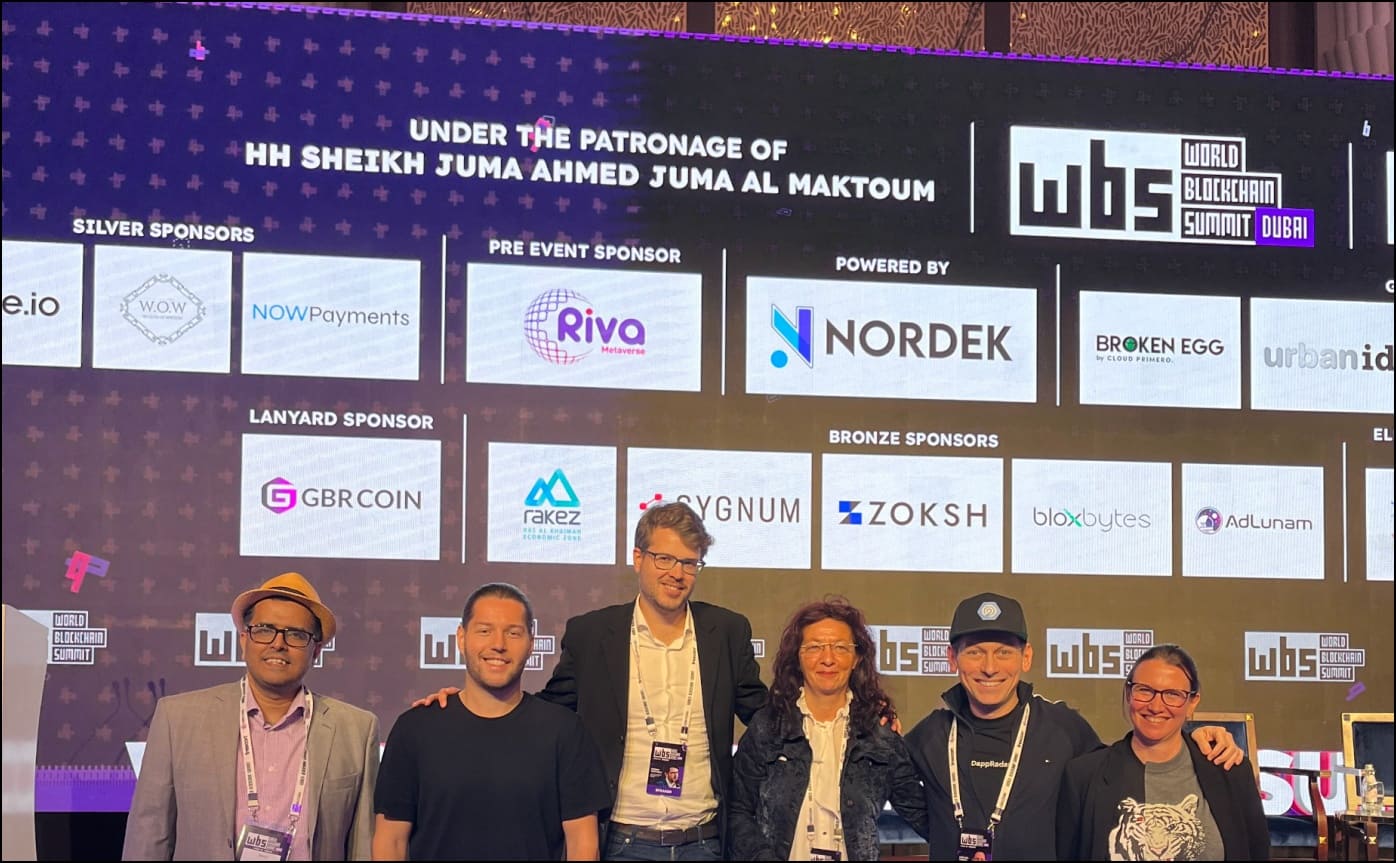 Top Crypto Startups at World Blockchain Summit 2023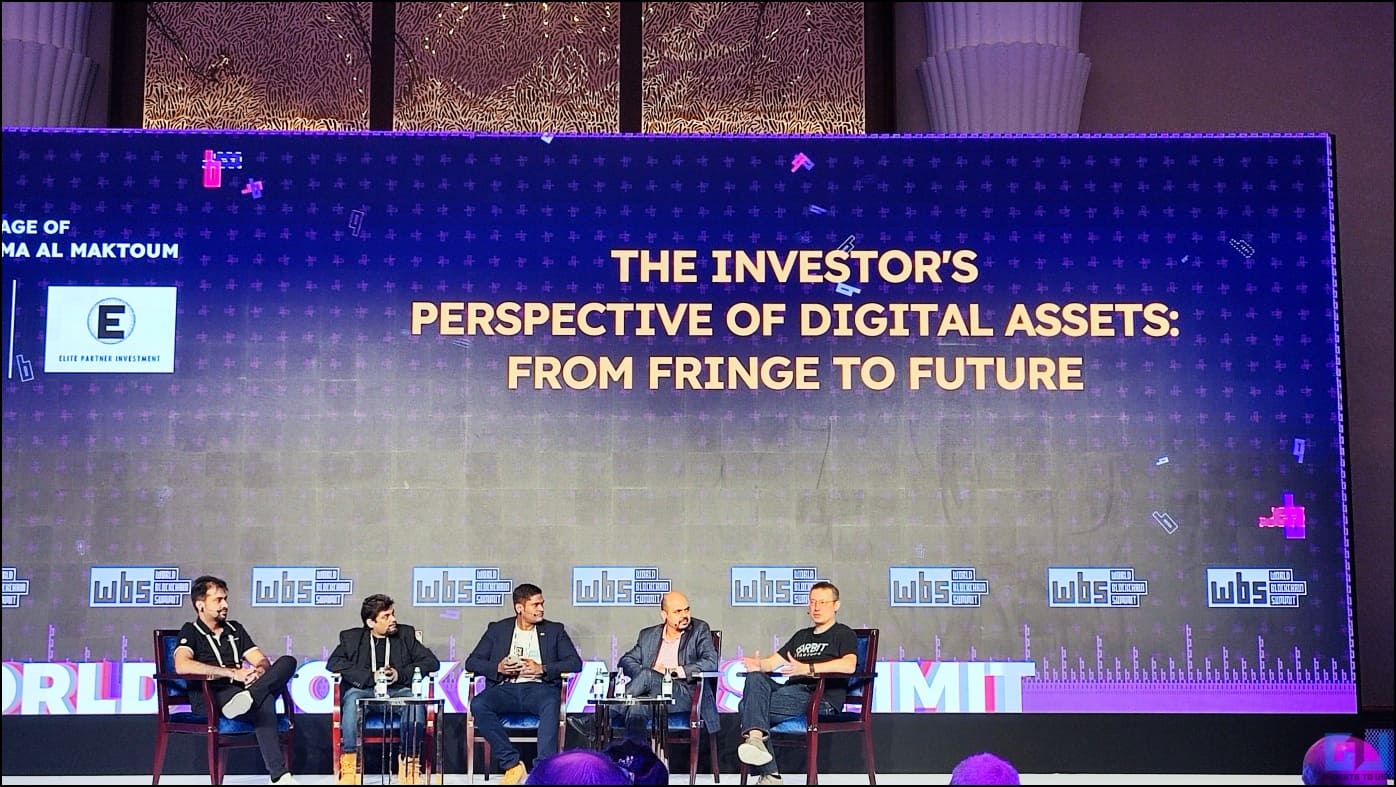 The World Blockchain Summit was packed with startups looking to use blockchain and web3 technology to create something new and creative. And while all of them were intriguing and innovative in their own right, these are the top startups that caught our attention for their approach to solving a real-world problem and making crypto more accessible to users.
MetaRuffy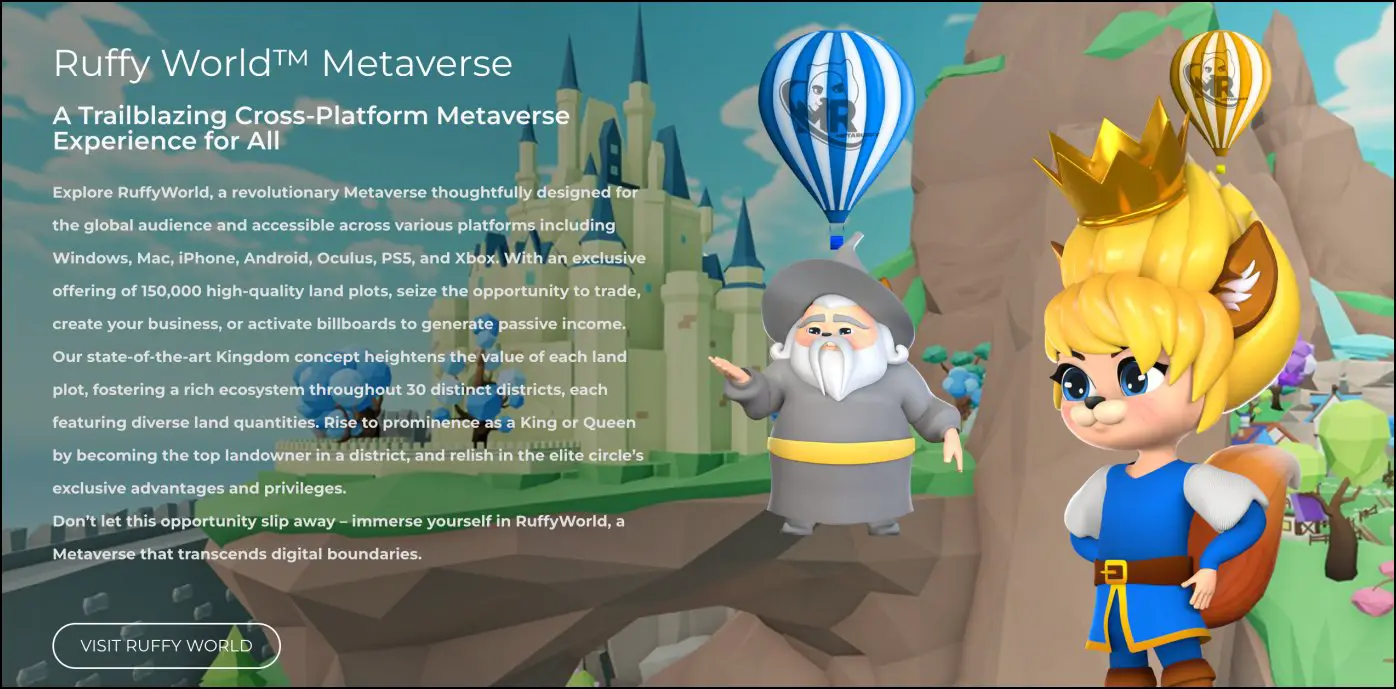 MetaRuffy is a tech company with an interesting approach to the metaverse. It is building an ecosystem focused on incorporating Web3, blockchain, AR, VR, and social networks. And they currently have two products under their sleeve.
The first one is RuffyWorld which is a cross-platform content-rich metaverse where users can interact with each other. The other one is LooBr which is a cross-chain NFT social network marketplace. Here, users can effortlessly purchase and interact with other users NFTs, like social media posts.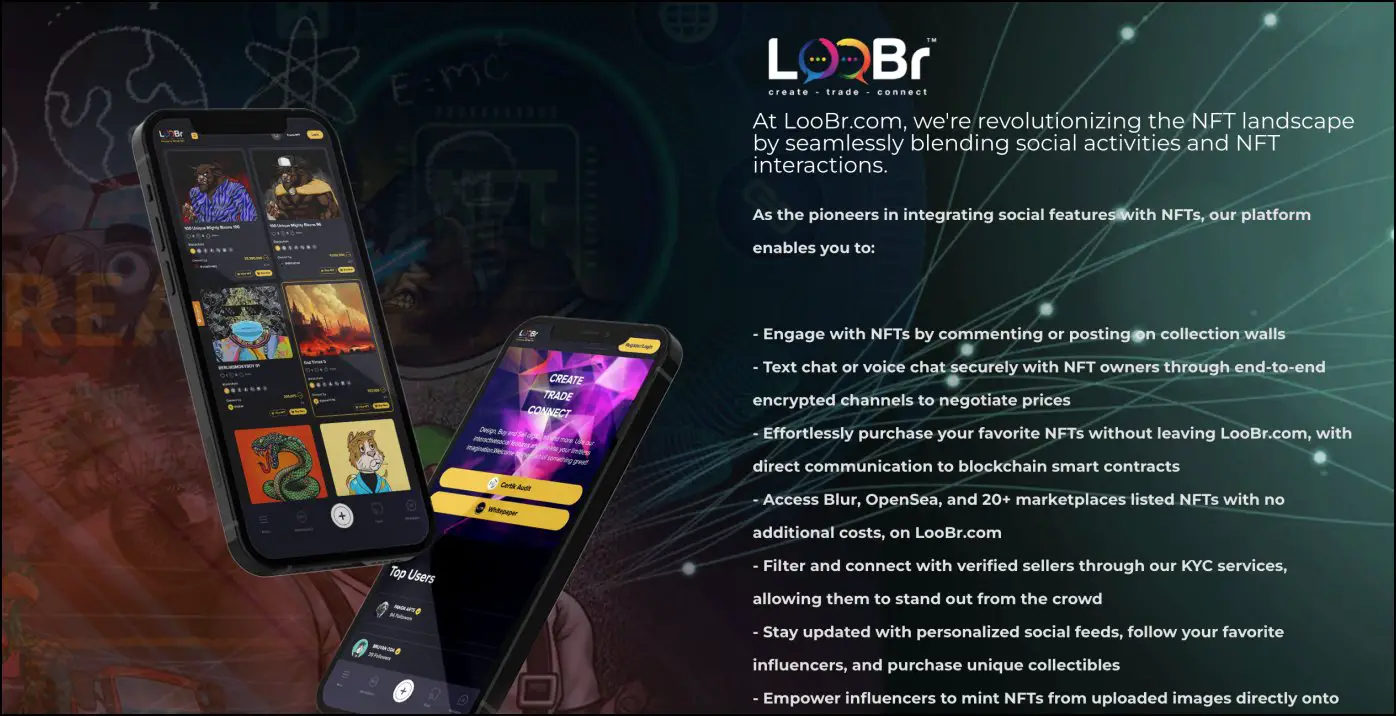 The best part about MetRuffy is that it does not require you to have a wallet which makes the ecosystem more accessible to a general audience that wants to explore the RuffyWorld without having to do homework on Crypto Wallets.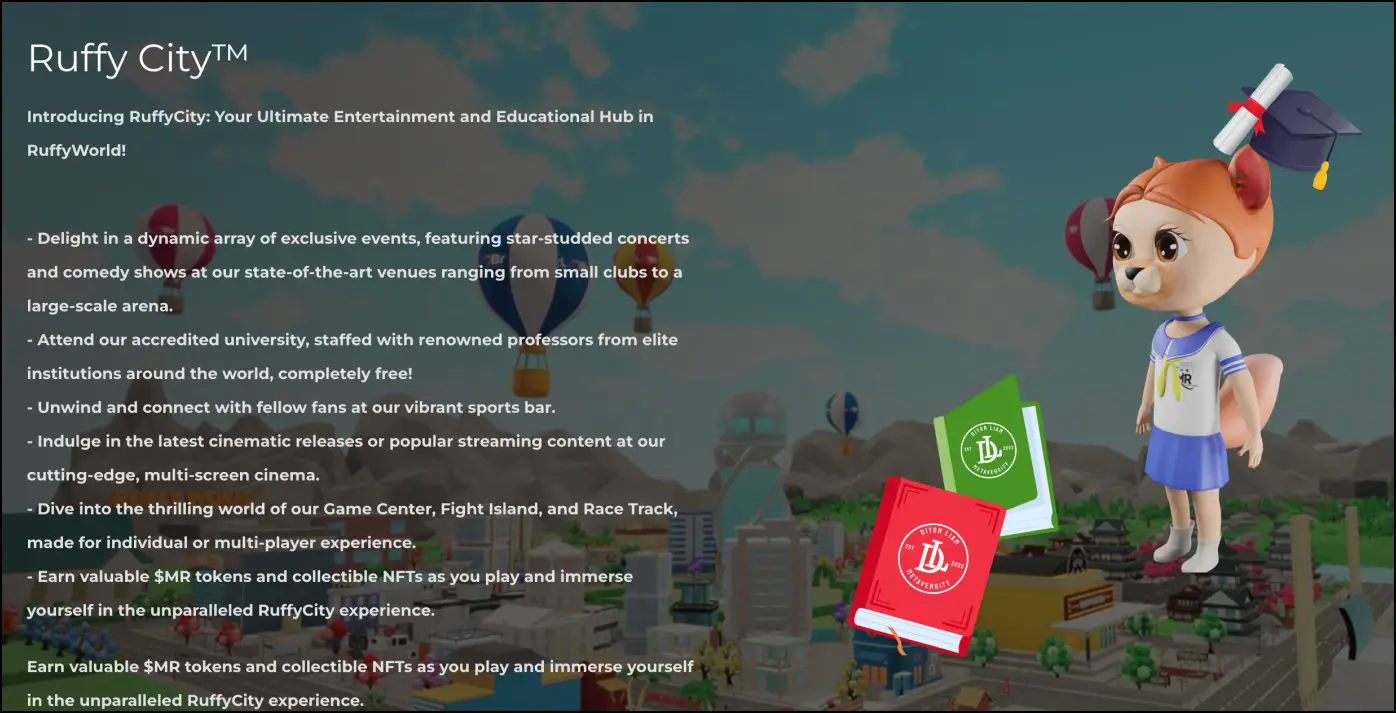 Check here: MetaRuffy
ZokshPay
ZokShPay is building a blockchain-based payment gateway for businesses. It offers payment solutions like payment buttons, product pages, SDK, plugins, and a non-custodial payments infrastructure that can be set up in two minutes, and anyone can start accepting payments.
Its simplicity is what makes it exciting. The service supports multiple blockchains and currencies, including both crypto and fiat. ZokshPay aims to democratize payments for businesses.
The key feature that makes it intriguing is that it lets users make Web 3.0 payments with fiat currency using traditional payment methods. And also offers the option to pay with crypto on Web 2. It also supports UPI, which is a popular payment method in India.
Check here: ZokshPay 
Ledger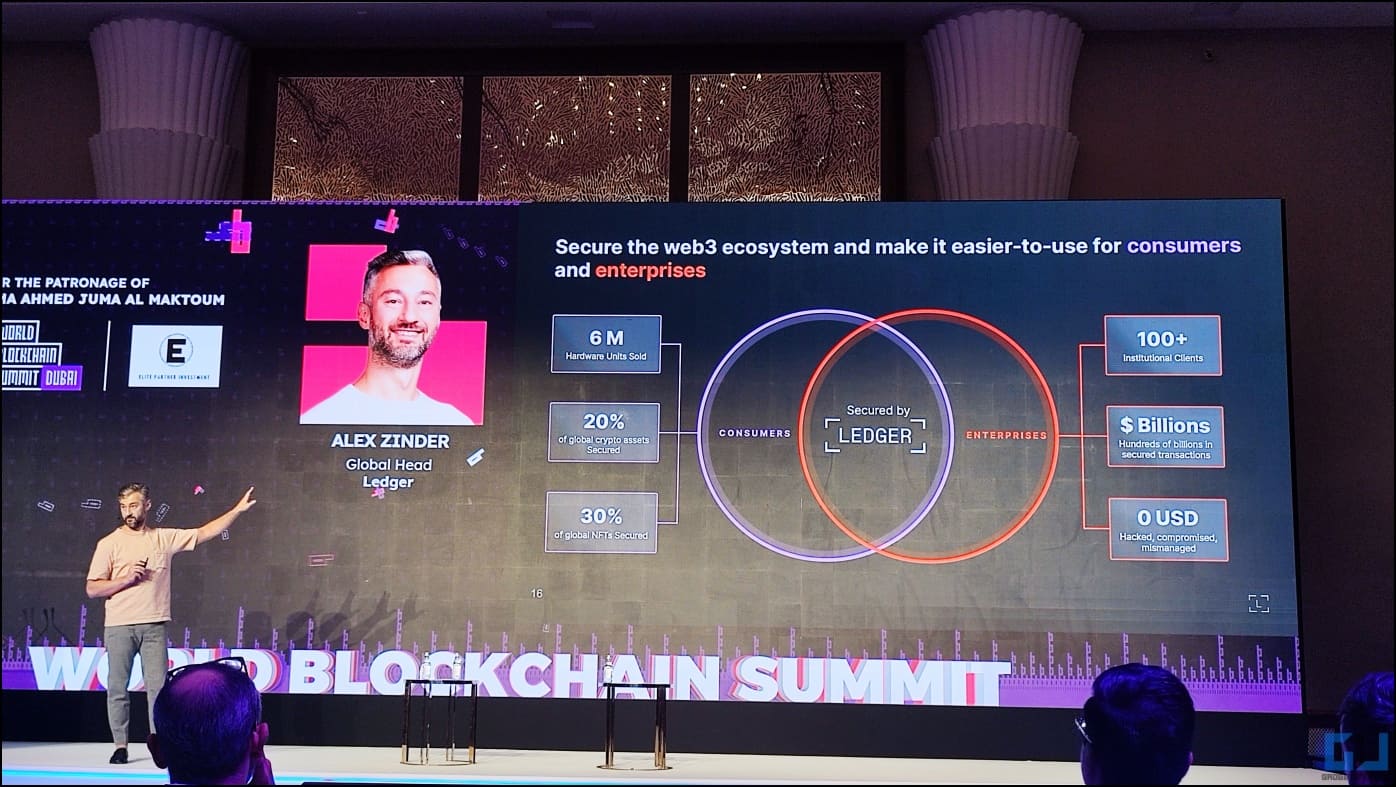 Ledger, the company popular for its secure hardware wallets, showcased its security solutions for the blockchain world. Alex Zinder, Global Head, talked about securing the Web 3.0 ecosystem and achieving safe and secure peer-to-peer networking.
The giant has sold over 6 million units, securing 20% of global crypto assets, 30% of global NFTs, and over 100 institutional clients. All of it with 0 USD hacked, compromised and mismanaged.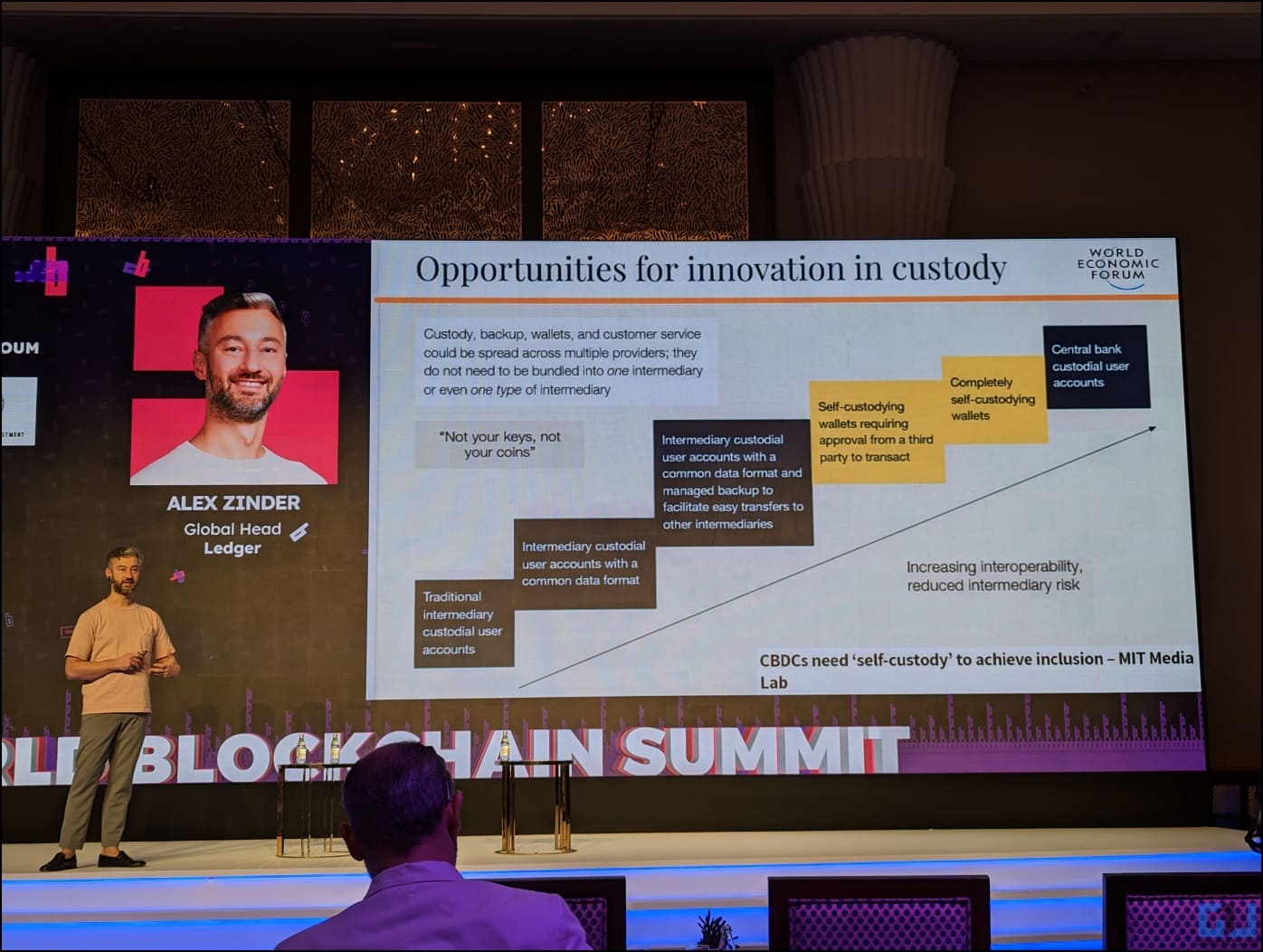 Ledger has also recently unveiled a new product called Ledger Stax. Like every other hardware wallet, Stax lets you store your precious cryptocurrencies and NFTs. It has a thin, almost credit card-like design that fits in your palm and is easy to carry.
What makes this wallet stand out is that it features a large curved E-ink touchscreen display. This display looks beautiful and allows users to read, understand and sign transactions all from the wallet itself. One can also customize it with their favorite NFT as the lock screen photo.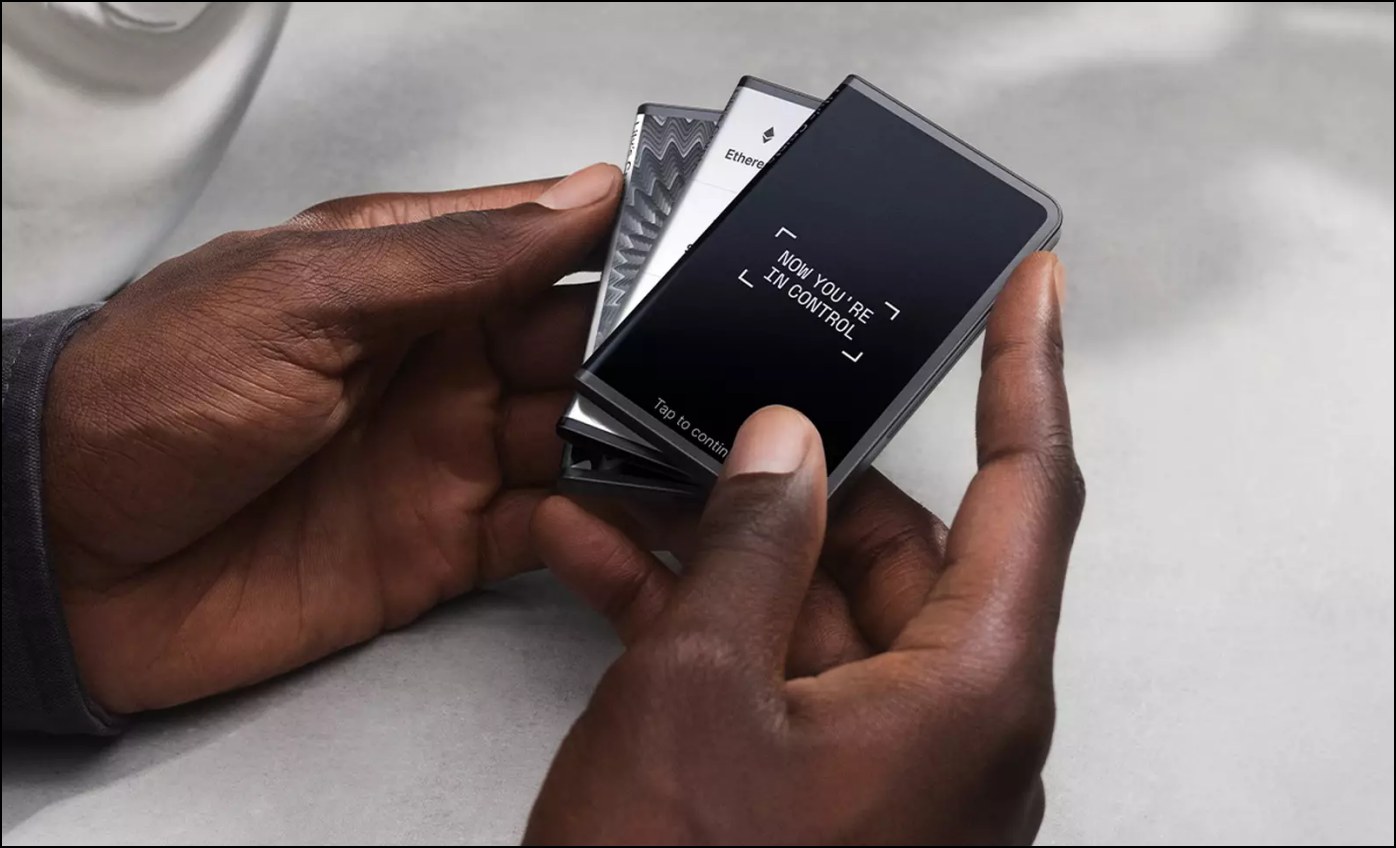 As for security, Stax is powered by a Secure Element chip and uses Ledger's own proprietary OS. It features Bluetooth and can be charged wirelessly. It will be available for purchase by the end of March 2023.
Check here: Ledger | Ledger Stax
VeChain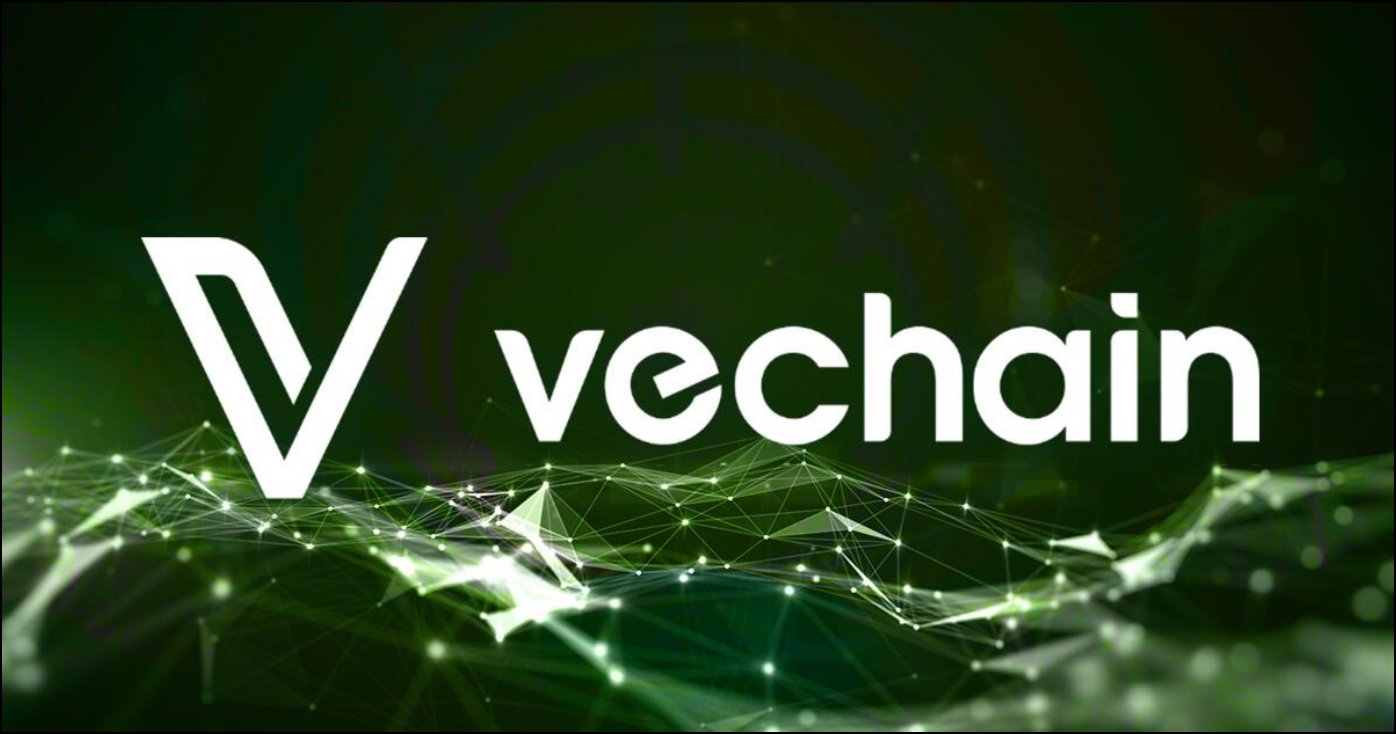 VeChain is a blockchain network that provides supply chain solutions to businesses. It uses the blockchain along with smart chips, RFID tags, and sensors to track a product's journey each step of the way and record this information on the blockchain for transparency and quality control.
VeChain's model is beneficial for businesses and provides value to the customers of those businesses as they can learn and verify if the product was tampered with. It is already partnered with major corporations and plans to grow more.
At the World Blockchain Submit, VeChain CEO Sunny Lu introduced VeChain's whitepaper 3.0. He discussed their plans for a sustainable ecosystem built collaboratively by communities and enabled by Web3 and blockchain. This ecosystem will necessitate participation from all players to support the development of the minimum viable product and pilot projects.
Check here: VeChain Whitepaper
UrbanID (TruID)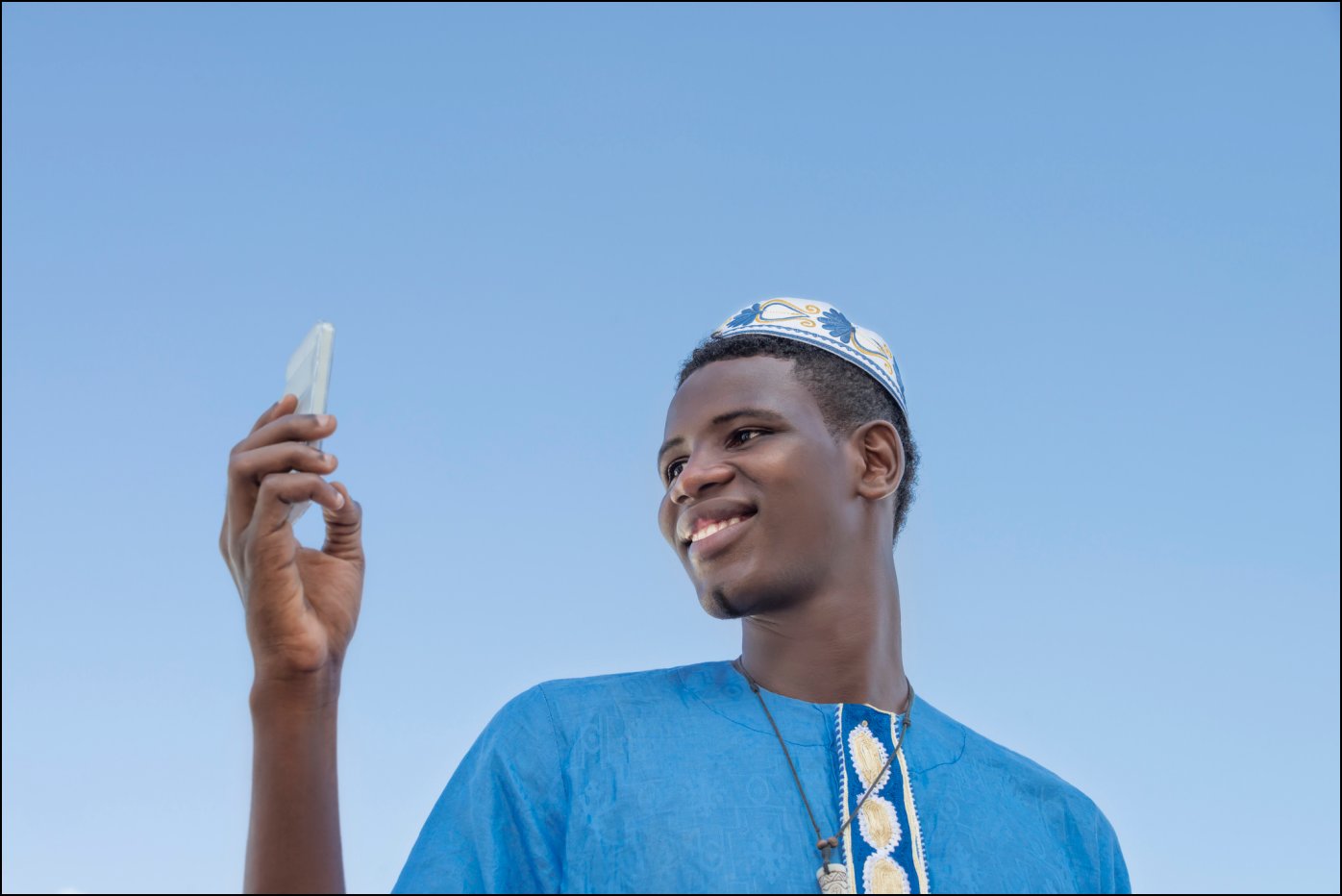 UrbanID is a project that aims to offer Africans a secure and privacy-preserving personal identity ecosystem across the border. To achieve this, it uses artificial intelligence, deep learning, blockchain, and patented tokenization technology.
UrbanID is using all the state-of-the-art hardware and software to develop the largest identity database for the continent of Africa. All this is developed and hand-picked by engineers and computer scientists with decades of experience.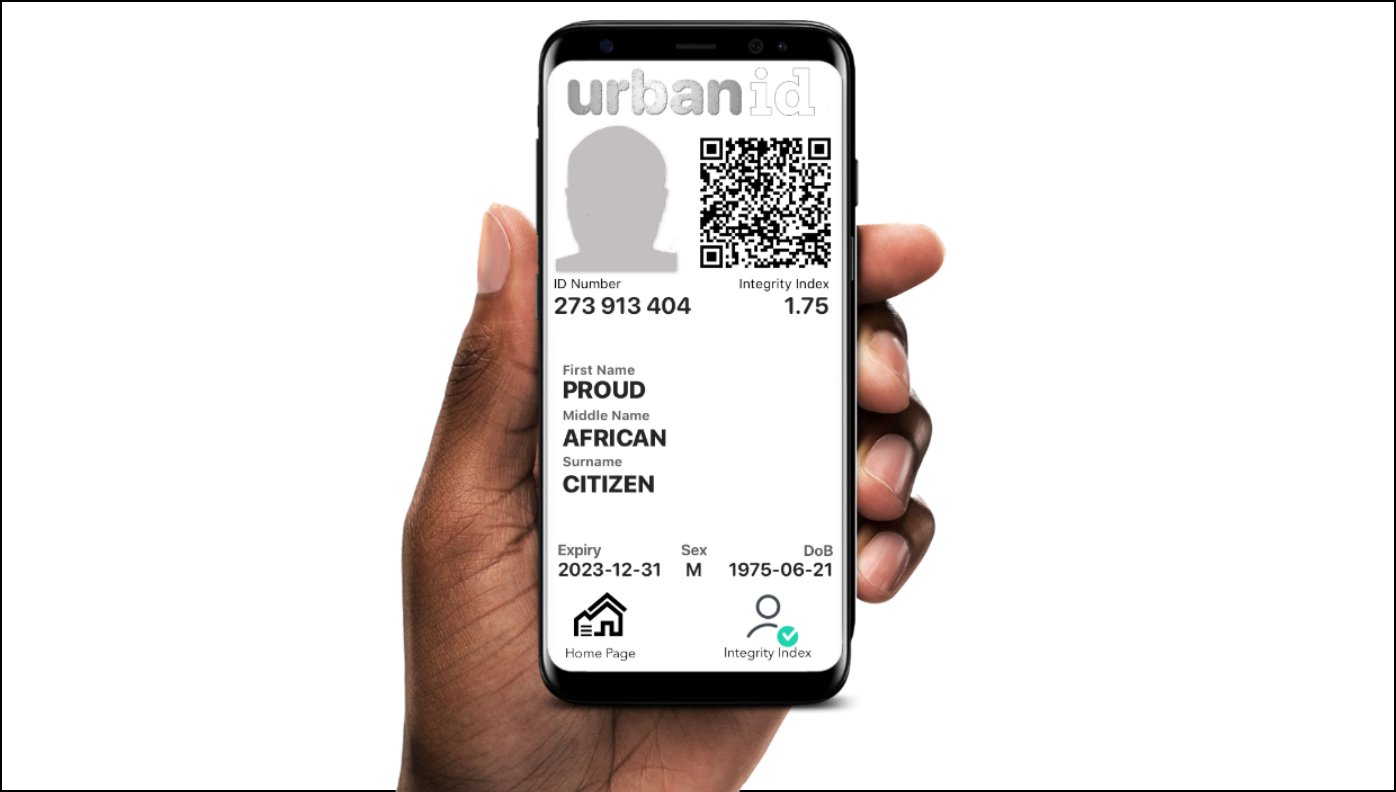 The project is driven by passion and a belief that Africans understand what is best for them. And given there are so many weak points in this area, they cannot afford to lose out on this third wave of technological evolution.
Check here: UrbanID
ToON.ORG
The team behind popular apps like Photo Lab, ToonMe, and NewProfilePic, one of which is used by the crowned prince of Dubai. And which has also garnered over 200 million downloads in the PlayStore combined over the past two years, is making its way towards Web 3.0 with the ToON project.
The ToON project aims to use the strength of Web 2.0, Web 3.0, and AI to merge their users into a single ToON nation. The idea is to have ToON nation as the melting pot of cutting-edge technologies used for daily chores, work, and art.
The expansion of the project will be done through The project will actively expand through promotional apps that enable visual content creation and other channels. The nation will use DAO governance, with one member selected as the Maintainer controlled by other token holders. It will use the NFT passports system for the identification of its members.
Check here: ToON.ORG
Gate.io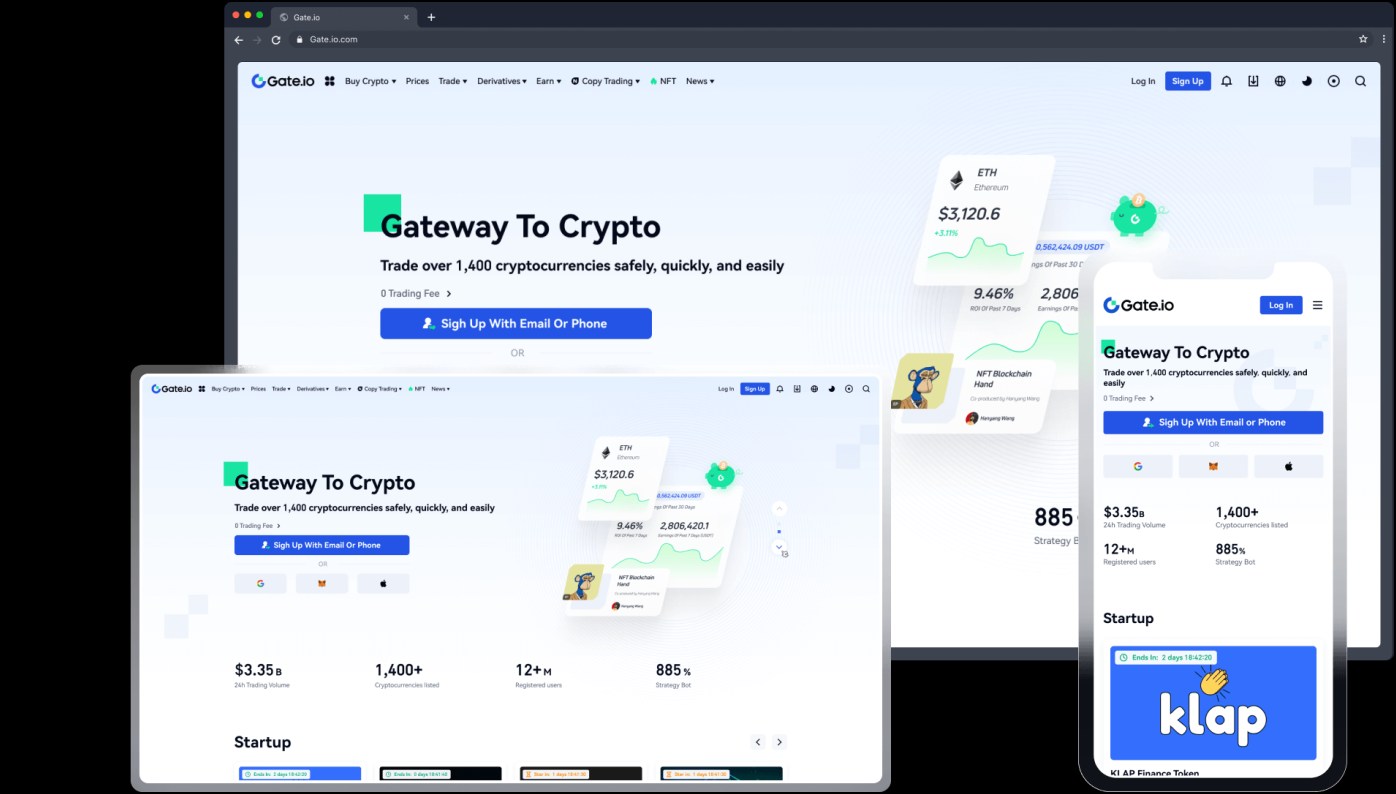 Gate.io also showcased its platform at World Blockchain Summit. They have a very intuitive cryptocurrency exchange and a learning platform for beginners in the crypto world.
The platform instantly allows you to buy over 1,400 cryptocurrencies with 20+ fiat currencies using bank transfers or credit and debit cards. You can also exchange BTC, ETH, EOS, and hundreds of cryptos with leverage and ETFs.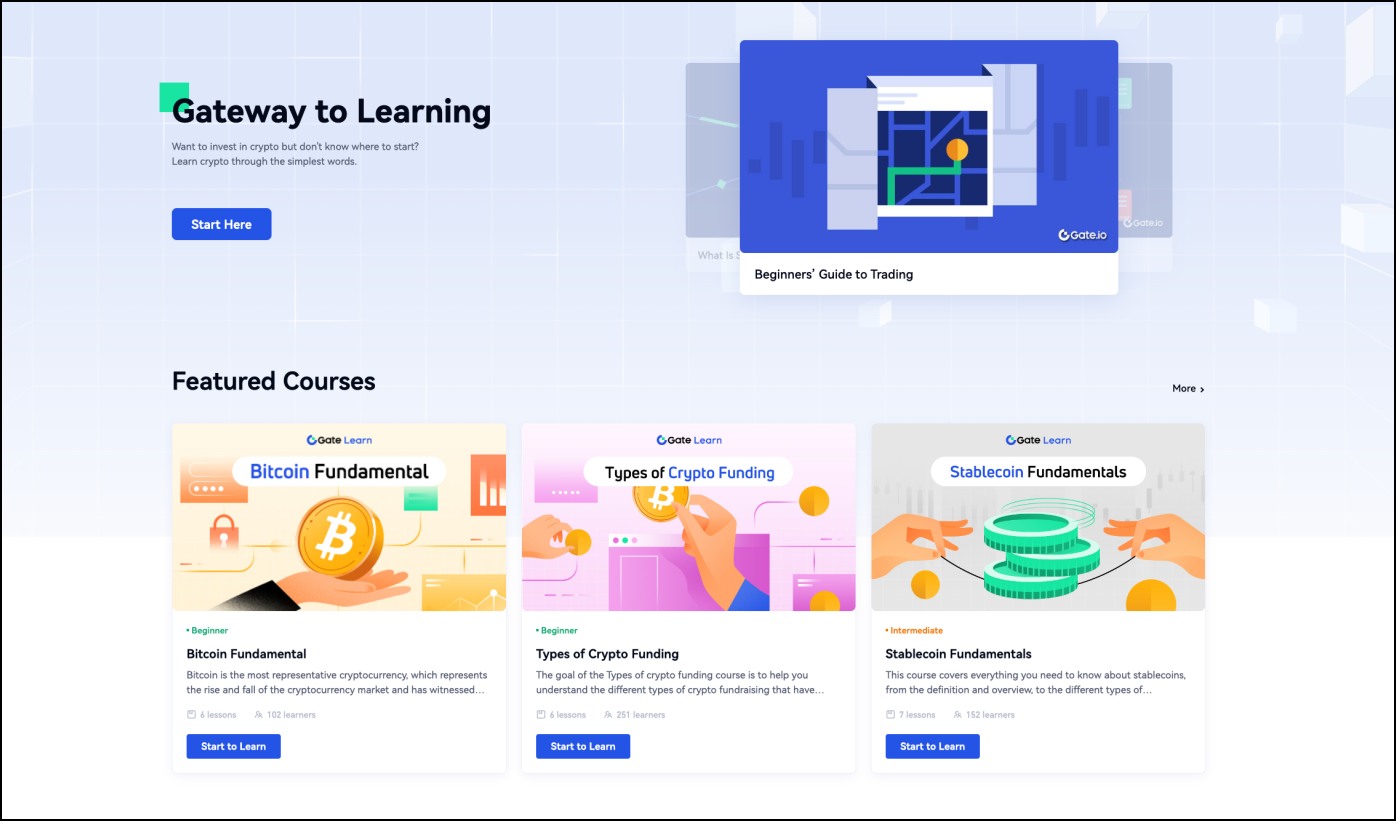 Other products in the ecosystem include Perpetual Futures, Strategy Bot, Spot/Margin, NFT, and more. The company has over 12 million registered users and over $7 billion of trading volume per day.
Check here: Gate.io
Wrapping Up
There were several other crypto companies and projects presented at the World Blockchain Summit, but these seven are the ones that caught our eye. Although crypto has suffered a lot in the past year, with further development in these projects, the future of blockchain technology looks quite bright. Do let us know if you have any queries related to the article. And stay tuned on GadgetsToUse for more such articles, reviews, and How-Tos.
You might be interested in:
You can also follow us for instant tech news at Google News or for tips and tricks, smartphones & gadgets reviews, join GadgetsToUse Telegram Group or for the latest review videos subscribe GadgetsToUse Youtube Channel.