Content creation is increasing multi folds, the real sauce of content creation is not just creating videos, but audio as well. Getting audio to be right needs specific software and hardware combination, and it usually stops working when you need them most. We also had a similar problem with one of our microphones and after searching for a plug-and-play solution, we stumbled upon the K8 lavalier plug-and-play wireless microphone on Amazon. Surprisingly, it helped us a lot with recording videos with our smartphones. Here's our quick review of the K8 Lavalier wireless microphone.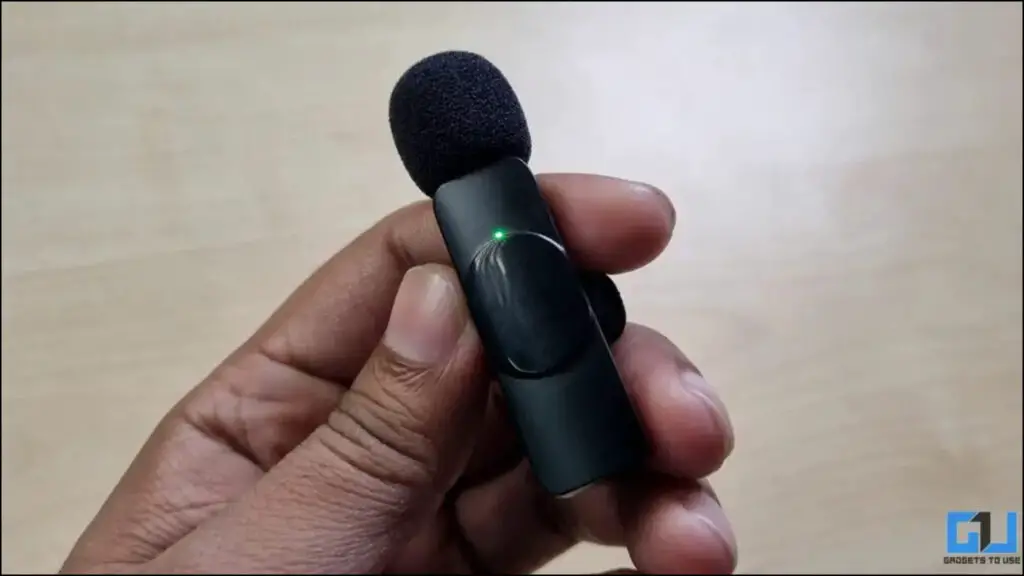 K8 Lavalier Mic For Android and iPhone
The K8 Lavalier Wireless microphone is priced in the sub-INR 1,200 range, which is targeted at budding content creators, or who are willing to enter the content creation domain. We decided to test it ourselves,  so you can make the right purchase decision for yourself.
Unboxing
You get the following things inside the package of the K8 Lavalier Microphone:
The microphone module
USB Type-C receiver
Type C to the Lightning Port Converter
Type C charging cable
User manual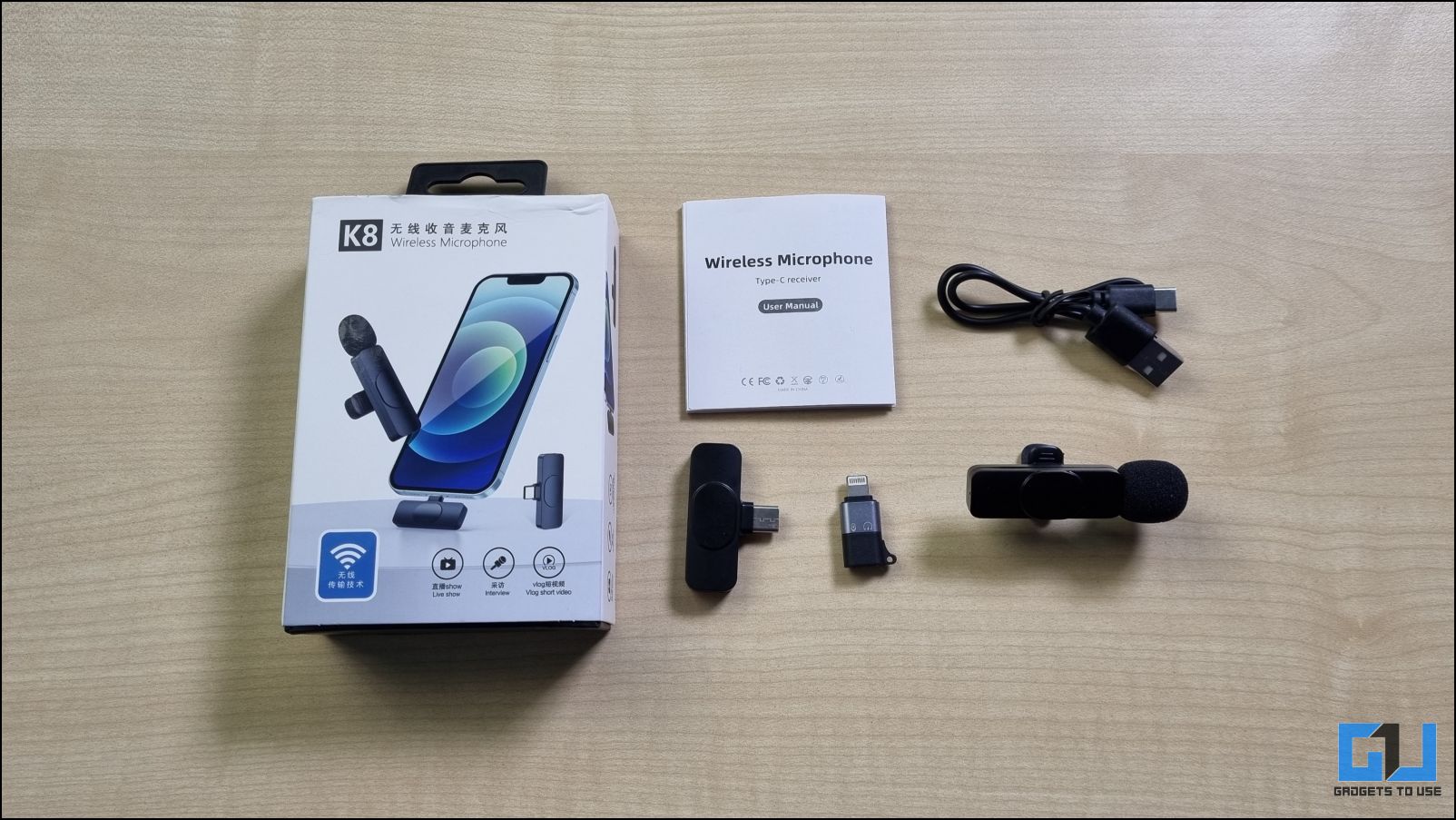 Build and Design
The K8 Wireless Microphone has two main components; i.e., the microphone and the receiver. Both components are made of sub-par polycarbonate material, and won't be able to take many beatings. Don't worry, if you use it with care, it may last longer like any premium product. The microphone module has a pre-applied windproof foam filter to suppress unwanted wind noise. There's also a clip to attach the mic to your clothing when required.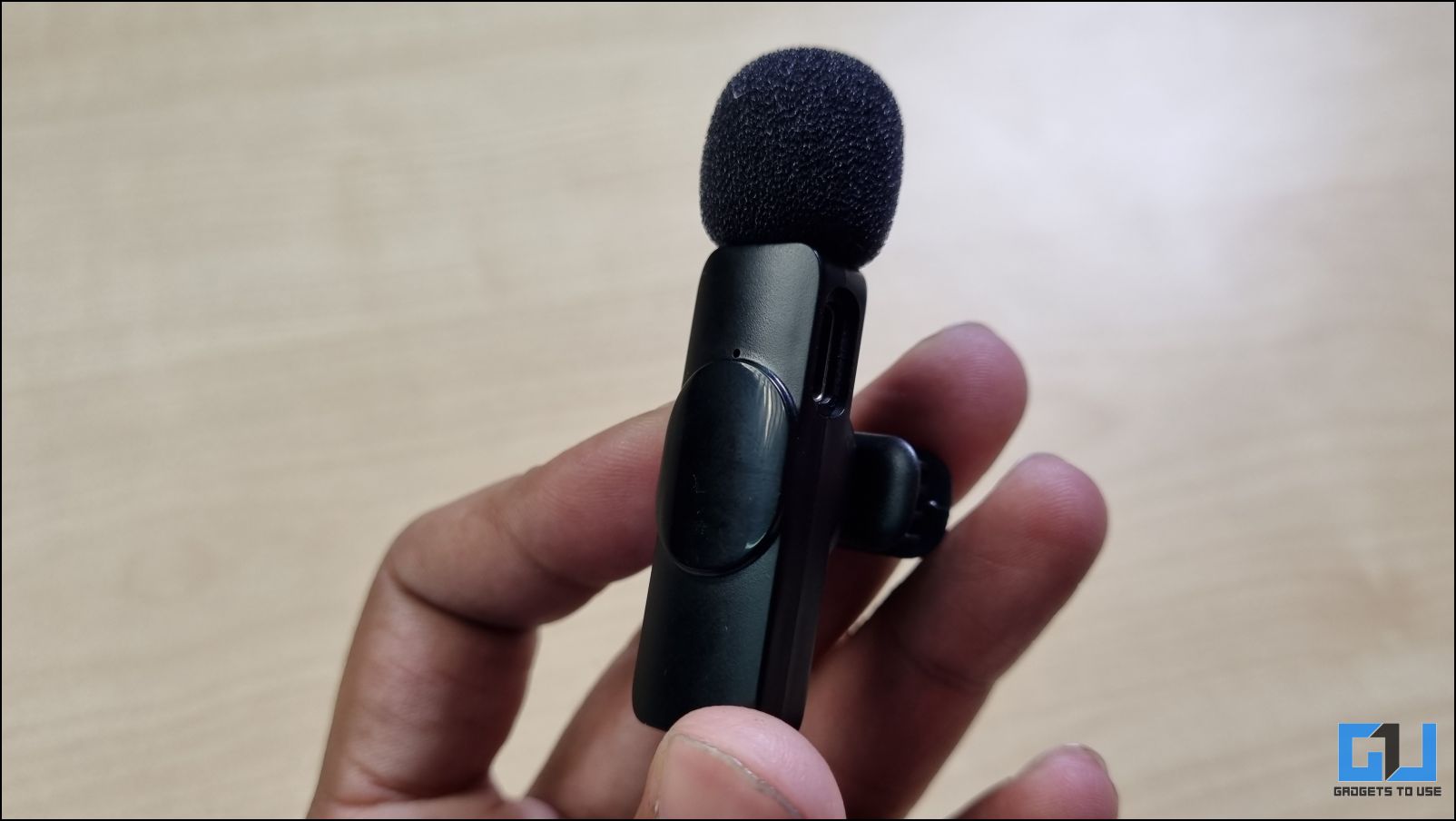 Towards the back of the microphone module, is a  button to turn it on and off, which has a very tactile click to it. The provided USB type-C port on the module can be used to charge the microphone's battery. The receiver module is relatively small, with a build quality similar to the one on the microphone, and has a USB Type-C port sticking out of it, to connect to your phone.
One thing that felt very sturdy is the provided Type-C to Lightening port converter. It has a little loop to attach it to a lanyard so you don't need to worry about losing it anywhere. Overall the quality of the product is good enough and as I said before, with a bit of care, it may last longer.
Features
Well, there are no features to talk about, it works without any app or software so there are no "Extra features" for it. You only have to plug the receiver into your smartphone and it will be recognized immediately. Once recognized, you simply turn on the microphone and you will see a green steady light which means the microphone and the receiver are paired and ready to use.
The Amazon listing for this wireless microphone talks vaguely about the features. Here are all the features it offers:
Comes with noise cancellation
Plug-and-play for smartphones and laptops with Type-C port
Compatible with Android and iPhones
Audio Quality
I have tested this microphone with a bunch of devices; like the Samsung Galaxy S21, Xiaomi 12 Pro, iPhone 13, and an ASUS laptop. It worked with all devices except the Xiaomi 12 Pro, as the phone was unable to power the receiver for some reason. The audio quality came out pretty great and the noise reduction was like a professional microphone that costs five to ten times more.
Pros and Cons
After spending a couple of days with the K8 Lavalier Microphone, here are the Pros and Cons, to sum up, my review:
Pros
Easy to use Plug and Play
Works with a laptop
Noise cancellation to Suppress Wind Noise
Long-lasting battery
Works with iPhone and Android
Cons
Flimsy build quality
Failed to work with Xiaomi phone
Final Verdict: K8 Lavalier Plug and Play Microphone
The K8 Lavalier is a good option for a plug-and-play solution for your content creation. If you are having a super tight budget, of Rs. 800 to Rs. 1,200 and looking for a wireless mic for portable use cases, or outdoor audio recording. It works best with a laptop running Windows 11, to create your projects. It is by no means a substitute for a professional-grade microphone, and for this, you need to invest in premium options like Rode Wireless, or Boya WM 4 Pro.
Check out our Other Reviews:
You can also follow us for instant tech news at Google News or for tips and tricks, smartphones & gadgets reviews, join GadgetsToUse Telegram Group or for the latest review videos subscribe GadgetsToUse YouTube Channel.