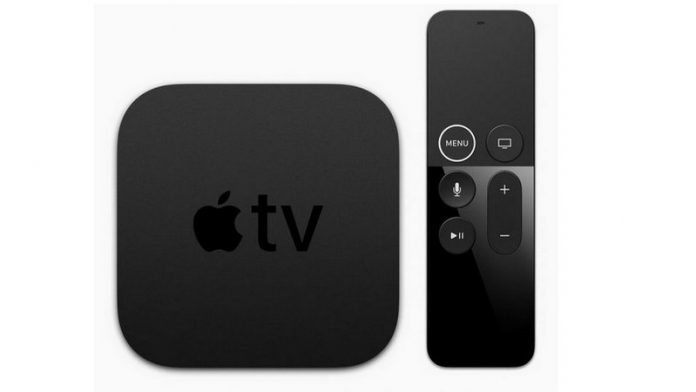 Apple TV is a great streaming device. It fits perfectly in the Apple ecosystem, and many people rushed to add it to their collection of other Apple devices designed to enhance the in-house digital experience.
Once a device becomes popular, it's quite logical to expect many questions coming from the users. Today we are here to answer all of the VPN-related Apple TV questions commonly asked by the users. Let's begin, shall we?
Do You Need a VPN on Apple TV?
Unfortunately, many streaming service providers restrict their services to specific regions of the world. Even with a sophisticated and top-notch streaming device such as an Apple TV, you won't be able to access all the content you want to.
To enjoy streaming, you will need a Virtual Private Network to go around region blocks. So the answer to the question "Do you need a VPN on Apple TV?" is rather simple. If something that you want to watch is restricted just because you live in a certain country, it is a resounding "yes."
Does Apple TV Support VPN?
Apple TV comes with a lot of features, allowing you to do many things, but, sadly, installing a VPN is not one of them. Apple TV doesn't have support for a VPN client, so you won't be able to set up a VPN on it directly.
That may strike you as a huge limitation. However, there are ways to benefit from the VPN connection and stream your favorite content on the Apple TV, even if it is geo-blocked. You can do any of the following:
Go with a VPN service provider that offers a DNS tunneling service.
Set up a VPN on your router.
Set up a VPN on a virtual router and use it to connect to the internet.
Let's see what you need to do to set up all these 3 things.
How to Set Up DNS Tunneling with Apple TV
A DNS tunneling service usually comes as a part of the standard VPN service provider's offer. But you should know that there are also companies that sell it separately. These services may be named differently, and some of them will require you to enter your IP address manually. It depends on the provider you go with.
Once you have everything set up on the DNS side, you will need to set up your Apple TV. Access the Settings menu on your Apple TV and choose Networks. You will need to select Ethernet or Wi-Fi depending on your network type.
Find the DNS option and type in the IP address you received from your DNS tunneling service provider. Go back to Settings, access System and press Restart. If everything went well, you should be able to access geo-restricted content.
How to Set up a VPN on Your Router
If you choose this method, you need to make sure that your router supports the VPN installation.
Most of the routers supplied by ISPs are cheap and don't support this functionality. You can circumvent this by updating the router's firmware or by installing open-source firmware on it. Bear in mind that this could cause your router to malfunction.
Some VPN providers have their own VPN-ready firmware, which makes this process straightforward. If you decide to do this, you will be able to benefit from the VPN connection on all the devices connected to this router.
However, setting up a VPN on your main router might affect the experience of other people in your household. You can encounter slow loading and lag on other devices while you are streaming on Apple TV.
Setting up a VPN on a Virtual Router
Setting up a VPN on a virtual router and using it to connect to your Apple TV is one of the most common solutions used worldwide. It is efficient, fast, and simple. What you will be doing here is enabling a Wi-Fi hotspot on the device that is already connected to a VPN.
This is very convenient, as you can choose which device is going to use a VPN connection. This gives you more control and prevents any possible issues of connecting all your devices to a router with enabled VPN. The only downside of this method is that requires you to set up and share the connection, regardless of whether you are using a Windows PC or a Mac.
As you can see, the idea of using a VPN with Apple TV is very inviting, considering all those region restrictions. You have multiple options to circumvent these challenges. Make sure to review them all and choose the one that reflects your personal needs and preferences.