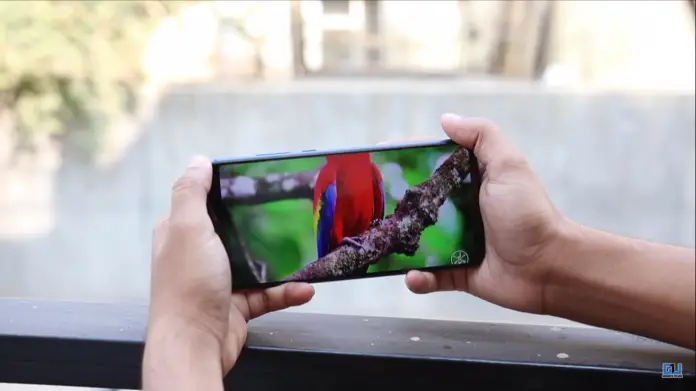 Nowadays, smartphones and tablets are at the peak of popularity. They can replace everything: a simple mobile phone through which you can only call or text, a means of accessing the network, a mini-computer and a photo/video camera. Thus, these devices are irreplaceable assistance of the modern user.
No wonder every person always has it at hand. Many users also use their smartphones as a personal cinema house where they keep favorites movies and series to access them 24/7. Most users are interested in the question: how to watch movies on the phone? Typically, this problem occurs immediately after purchasing a device whose manufacturers have provided support for HD quality. Is a special application or plugin necessary for this goal?
If you do not have much experience with mobile devices, then you may have some difficulties, especially if you want to download your movies from a computer and then watch them offline, that is, without the Internet. Now we will look at several ways which you can follow to watch any movies on your gadget without problems.
Let's start with a more straightforward way to watch movies on your tablet or phone. This way includes installing a third party app to watch videos. Using a third-party application greatly simplifies downloading movies to your device, and also removes the need to pre-convert movies to MP4 format. But, this method has disadvantages. For example, you need to select the application for watching movies in advance, and then you will not be able to change it or edit your videos right on the phone. Besides that, this way also does not allow you to watch movies through the standard Video application, which is installed on every phone out of the box.
So, as it has been said, you first need to select the application which you will use to watch movies on your portable device. In fact, any video player from a third-party developer that supports a large number of different video formats will suit you. We recommend using VLC video player for mobile platforms. It supports a large number of audio and video formats and is very stable. Besides that, the app supports subtitles and multiple audio tracks that your video might have. What you need to do is to install the free app and then transfer your movies into it by connecting your smartphone to your PC.
One more app you can use is Vplayer. The main advantage of the application is the variety of formats that are supported by this video player. Vplayer can play almost everything. The disadvantage is that after a certain period of use you will have to pay for the application. Although, you can install it for a while to watch a couple of videos.
Another good choice is MX Player. It has a user-friendly interface, an option to memorize settings and a substiles support. As well as two previous apps, MX Player accepts a good variety of video and audio formats and will likely play your movie without any issues.
The main advantage of the 3d party apps is that you don't need to prepare your movie in any way. The main disadvantage is that the developer can remove the app from the store or stop supporting it. Thus one day the app may stop functioning or won't play your movie.
In this case, you'd better learn the more difficult but more stable and safer way – use a default video app. Such apps get updates on a regular basis and are fixed within a short period. What you need to do is to perform small preparations for your file before uploading it to a phone. The 1st thing to do here is to check the extension of your movie. Most modern gadgets support MP4. If your video comes in MP4, you can simply connect the device and PC and upload a file to the default app. In case your video file comes in AVI, MKV, FLV or any other format, you will have to convert it to MP4. To it, you need a good video converter. There are a lot of tools you can find on the Web. For instance, there is an excellent tool from Freemake. This software can quickly prepare your movie file for your device. It has pre-installed options for many modern gadgets. You will only need to select your device model from the drop-down menu. If your video has ads, you can use a built-in video editor to cut your video and enjoy it without interruptions. As soon as you are done, click the Convert button to transform your video for your mobile device. Depending on the file size, the conversion process might take a couple of minutes.
When the file is ready, upload it to your phone as you do with any other files. For iOS gadgets, use iTunes. For Android or Windows phones, just connect your phone to a computer and drag-n-drop your new files into the phone.
That's how you can watch movies online on your device. Both ways have their pros and cons, and it's up to you to decide which one to choose. If you need to upload a movie on the phone fast, go for 3d party app. If you are OK to spend some time to get a file that will correctly play on your phone, your choice is video conversion.