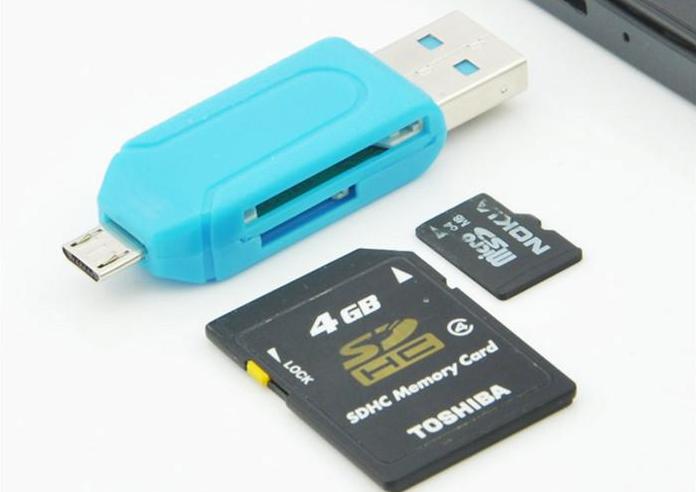 Being a portable storage device, a flash drive is a convenient way to save and store files, especially if you are always on-the-go. Flash drives go by many names such as pen drives, thumb drives, jump drives, and USB stick.
USB flash drives use flash memory to store information and have no moving parts. Because of its portability and durability, a USB flash drive is a convenient way to transfer data and backup important files. Like any device, however, USB flash drives can suffer from malfunctions.
There may be instances when your computer is having a hard time recognizing or detecting your USB flash drive and you are unable to access your files. Before you go on panicking mode, though, here are three things you can try to do first to get your USB flash drive working again and recover your files.
When Windows Does not Assign Drive Letter to the USB Flash Drive
Sometimes, fixing a "USB flash drive is not recognized" issue can be done by assigning the correct Drive letter and Paths. Normally, when you plug in a USB flash drive into the USB port, the computer sees it as a removable drive and assigns it with a drive letter.
If your USB Flash drive is connected and appears in the Device Manager, but not in the File Explorer, then here is what you can do.
Open the Computer Management console by pressing Windows key and "X" and go to "Disk Management".

From the list of drives, locate and select your removable USB Flash drive.

Then right-click on the partition and then select "Change Drive Letter and Path."

From the window that will appear, select the "Add" button.

Then select "Assign the following drive letter".

From the drop-down, select the letter you want to assign to the drive then hit "OK".
In Case of Corrupted Driver
Another underlying issue for inaccessible USB Flash drive is a corrupted driver on Windows. Reinstalling the driver should fix the issue.
Here is what you need to do:
Once the USB Flash drive is plugged in, open the "Device Manager" by right-clicking the Start Menu.

From the Device Manager window, click on "Disk Drives".

Right click on the name of your removable flash drive.

Select "Uninstall device"

Remove the flash drive and restart your computer. Windows should reinstall the driver during the startup process.
If File System is Corrupted
The Command Prompt is an application available for Windows users. It is the simplest way to recover your files from the USB Flash Drive if the file system gets corrupted due to a virus or improper way of removing the flash drive.
To recover your files using the Command Prompt:
Once the corrupted USB drive is in plugged in, press Windows and "R" keys.

Type "cmd" and hit "OK".

Once you are in the Command Prompt window, type "chkdsk H: /f" then hit the "Enter" key.
Note: "H" is the drive letter, replace "H" depending on your USB's corresponding drive letter.
You should see some basic information about the drive.

Windows will start scanning the device and report the findings and whatever repairs it made.
If you are still unable to access your files, another option is to use a third-party data recovery applications. Finally, you may ask a flash drive recovery service professional to help you with recovering your lost data.