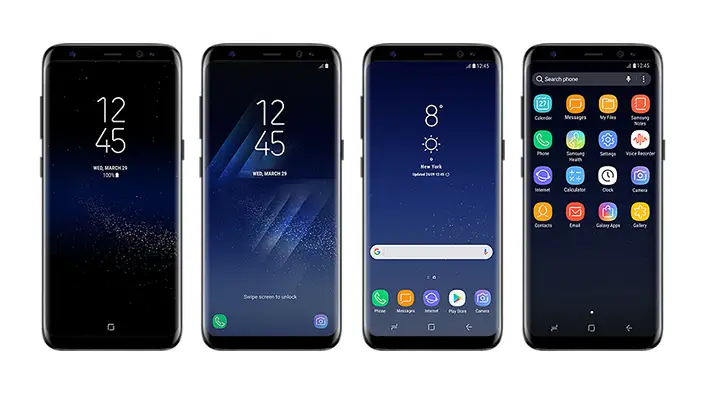 Samsung is currently offering a great deal that will fetch buyers of Galaxy S8 and S8+ a discount of up to $350. The deal is applicable on trading-in the old smartphone. Currently available on AT&T, Verizon, and US Cellular variants, the trade-in deal is applicable on unlocked models of the Galaxy S8 and Galaxy S8+ as well.
Samsung Galaxy S8 Trade-in Deal Details
The minimum trade-in value offered by Samsung is $200, but it may go up to $350 depending on the device you're trading in. This is a limited time offer valid up to June 25.
You can get a $200 credit when you trade-in any smartphone. But if you have a Galaxy Note 5 or Galaxy S7 to trade, you can get $300. The Galaxy S7 Edge can avail you discount of $350, which is the maximum. It's worth mentioning that unlocked Galaxy S8 and Galaxy S8+ models already have a $100 discount on them, so you save even more in that case.
How To Get The Deal
Head over to the official deal page on Samsung's website.
Now place your order. Samsung will ship you your new Galaxy S8 or S8+, so that you can get the time to activate the new device and transfer your data, contacts, etc. before you ship your current or old device back to the company.
Once you receive the phone, you just have to put your old phone in the box that comes with the delivery and ship it back to Samsung.
Conditions
Needless to say, the phone you're trading-in should be in a good condition, else the discount will come down to just $25. Your old device has to meet the following conditions:
It must be able to be powered on
It should not be on any kind of blacklist
It can only be with normal wear and tear
It cannot have a cracked screen and,
It cannot have any kind of water damage.
So, if you have been eyeing a Galaxy S8 or S8+ and have an old phone that meets those conditions, this deal is just for you. Check the Samsung website for other terms and conditions.
Please note that this deal is US-only.