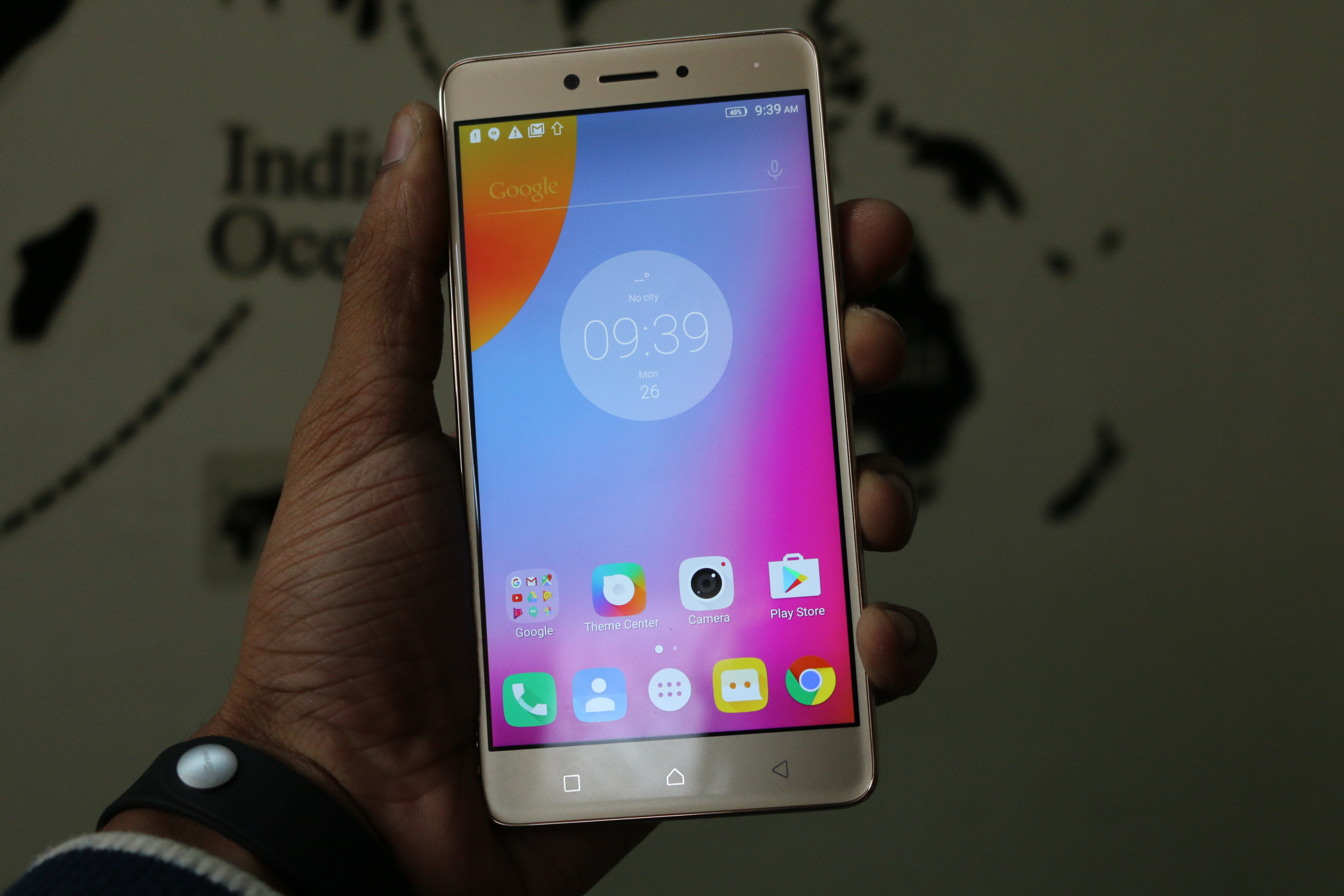 Lenovo has recently rolled out Android 7.0 Nougat update for the K6 Power and K6 Note. The update will add features like split-screen multitasking, Quick App Switching, Data saver, battery optimisation, display & font size customization and Cleaner notifications.
Both phones were launched in December last year, with Vibe Pure UI based on Android 6.0 Marshmallow. The latest update from Lenovo has added certain new features to both the smartphone. Here is a detailed description of those features and how they'll work on the K6 Power and K6 Note.
Split-Screen Multitasking
The update to Android 7.0 Nougat will allow you to use 2 apps simultaneously on your K6 Note or K6 Power device. While using two apps, you can drag one application to the top of the screen to give it the upper-half of the screen space. You can now run one more app at the lower-half.
Quick-App switching
The Nougat experience allows you to quickly switch between running apps. If you don't use the split-screen but want to quickly toggle between apps, this update has got you covered. You can quickly switch between apps by tapping the recent apps button twice.
Mobile Data saver
This is another functional update added to the K6 Power and K6 Note through Android 7.0 update. You can toggle the data saver through long pressing the data button and switching on the data saver in settings.
Doze Mode: Battery saver
The Android Nougat update adds a Doze Mode to your Lenovo K6 Power or K6 Note. The Doze Mode runs when your phone is not in active mode and optimizes battery life by reducing data sync and running apps.
Smarter & bundled Notifications
Your Lenovo K6 Note and K6 Power devices now feature a cleaner Notification display. The notifications are bundled app-wise and expand when you pull down from one notification. You can also reply to messages and emails from the notification bar itself, without running the apps.
Display size changes
You can now change your display and font sizes as you wish. Android Nougat update lets you adjust the display size as well the font sizes on the go.
Lenovo K6 Power, K6 Note Pricing
Lenovo K6 Power is priced at Rs. 9,999 for 3GB RAM model & 10,999 for 4GB RAM variant. The K6 Note is priced at Rs. 13,999. These phones were launched in December last year and are available online as well as offline retail outlets.