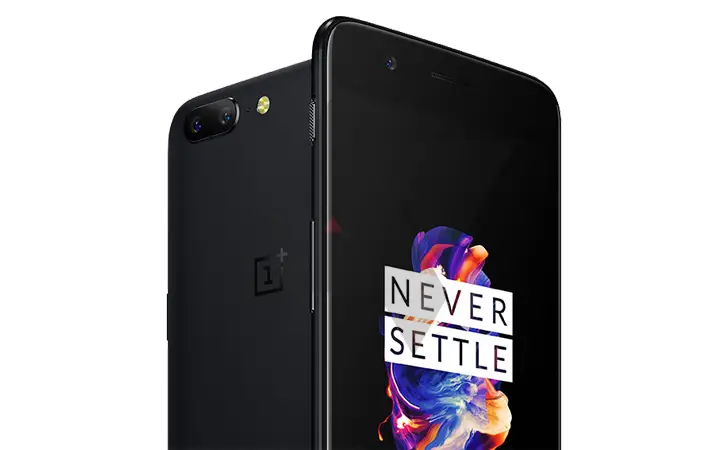 An India based YouTuber has put up 2 videos with the OnePlus 5, claiming that it is the Indian retail unit. The Vlogger has uploaded an unboxing video in Hindi, and an Overview in English. The device in the video is claimed to be the 6GB RAM 64GB memory Indian retail unit of the OnePlus 5.
OnePlus 5 is set to launch today (22 June) in India at an event in Mumbai. The pop-up event based sale of the phone is also to start from 23 June this year. Online retail also starts at Amazon today from 4:00 PM. Aakash Sharma, a YouTuber has claimed to have purchased the retail unit of OnePlus 5 (Slate Gray) for Rs. 33,000 ahead of the launch.
The enthusiast also disclosed the price for 8GB RAM 128GB ROM variant to be Rs. 38,000. He has also claimed to have seen the retail boxes himself. Usually, we can see people reviewing some phones ahead of the launch, but those devices are either review devices or unlocked devices procured from abroad where they're already launched.
In this case, however, Aakash Sharma claims this box to be an Indian retail unit and not a review device. This raises questions about the device's authenticity as well as the measures taken by OnePlus to preserve the units that are to go on sale across the Country on 23 June.
He has not answered on how he got the retail unit but it does not seem to be a fake or hoax video as the box contained neatly packed OnePlus 5, User manual, Sim-tray ejector pin, a Welcome card from OnePlus along with a Dash Charger and a USB-C cable.
Anyhow, the box itself seemed authentic too and had a White outer packaging with OnePlus written on top in red and '5' written embossed on the center of the box.
Within a few hours of the post, the videos were taken off from the channel and soon the entire channel was scrapped from YouTube. At the moment, these videos have been removed.
OnePlus 5 is the latest flagship device from Chinese smartphone maker, OnePlus. It boasts an Octa-Core Snapdragon 835 processor with up to 8GB RAM and 128GB internal memory. The phone also features a Dual Camera, runs on Android Nougat based OxygenOS and packs a 3300 mAh battery.
As of now, it is unclear how this guy got the much awaited OnePlus 5 ahead of the Official launch in India, we at least got a look at how good this phone looks and the sleek packaging as well.