Samsung is reviving the Galaxy Note 7, the smartphone that was globally recalled last year after some units caught fire over faulty battery issues. It is expected that the refurbished Galaxy Note 7 will be priced below $616 or 700,000 South Korean won.
The refurbished version of the premium smartphone will go on sale on July 7 in South Korea with different components under the name Galaxy Note 7 FE (Fandom Edition). The new phone will expectedly come with Android 7.0 Nougat out of the box, a significant improvement from the original Galaxy Note 7.
Furthermore, the handset is reported to come with a slightly smaller battery size, possibly down to 3,200 mAh from the original 3,500 mAh. Samsung claims that the revised version will be apparently safer to use.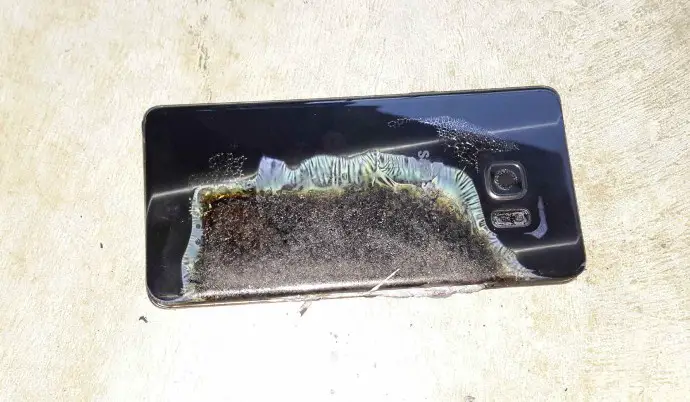 The phone was launched less than 10 months ago so its features are still very competitive with the latest flagships. That means the Exynos 8890 octa-core chipset with 4GB RAM is still a great combo. The 5.7 inch Super AMOLED display panel, 12 MP/5 MP camera combination, 64 GB flash memory, and IP68 water resistance rating are some other notable features of the phone.
The company witnessed a recall of around 3 million units of the Note 7 after multiple units of smartphone caught fire due to faulty batteries that were prone to overheating. Samsung stopped the production of the device and spent months to get the device out of the market and consumer's hands.
So, with the refurbished edition or what they are saying Fandom Edition, the company is trying to repair its image. The next flagship, the Galaxy Note 8 is also in the works, so it will be interesting to see how this revived edition attracts consumers.
The Galaxy Note 7 FE will be available for consumers in South Korea initially. Reportedly, the company would release at most 400,000 devices for three major telecom companies in South Korea. It's still not officially clear if Samsung will release the Galaxy Note 7 FE in other markets.