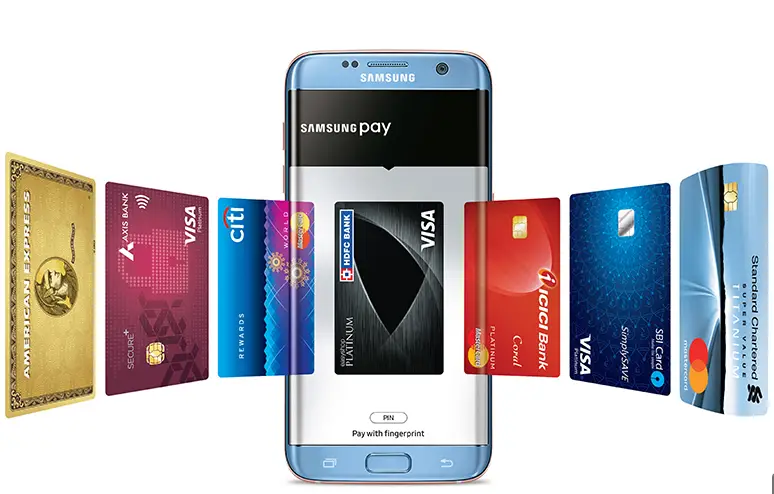 Samsung Pay mini, a lighter version of Samsung Pay was recently unveiled for the Galaxy J7 Max, while the Galaxy J7 Pro comes with the full version of the service. Samsung has revealed that it will be bringing the Samsung Pay Mini service to other phones in the near future, with the Galaxy J7 Prime scheduled to get the service via an update soon.
Samsung Pay saves your credit/debit cards and allows you to make payments via your Galaxy smartphone. Apart from that, you can also undertake UPI and PayTM based transactions. Samsung is looking to expand this service's user base by bringing it to more affordable smartphones now.
What is Samsung Pay?
Samsung Pay is a mobile payment service from Samsung. It allows you to store your debit/credit card information on your Samsung device. It can be used at all places where a card is accepted.
Samsung Pay mini is a lighter version of Samsung Pay for mid-range Samsung phones that do not support fingerprint authentication. It supports UPI and PayTM transactions through the phone but does not allow NFC or MST-based transactions.
Samsung Pay/Pay Mini Supported Devices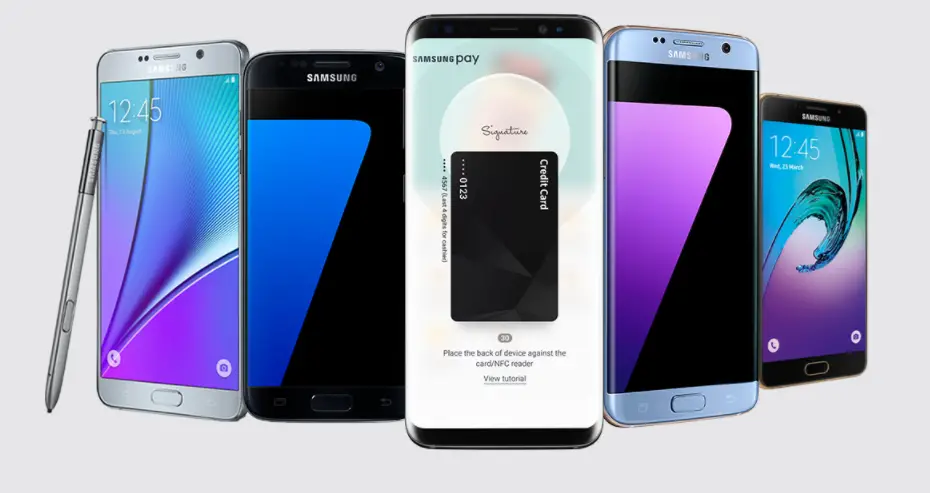 Samsung Pay is currently supported on Galaxy S8+, Galaxy S8, Galaxy S7 Edge, Galaxy S7, Galaxy S6 edge+, Galaxy Note 5, Galaxy A7, Galaxy A5, A7, and Galaxy A9 Pro.
Apart from these devices Samsung Pay Mini, a lighter version of the app has recently been launched for Galaxy J7 Max and Galaxy J7 Pro.
How Does Samsung Pay Work?
Samsung Pay secures the information of your card in a virtual encrypted safe and gives you access to it without physically carrying your debit/credit cards.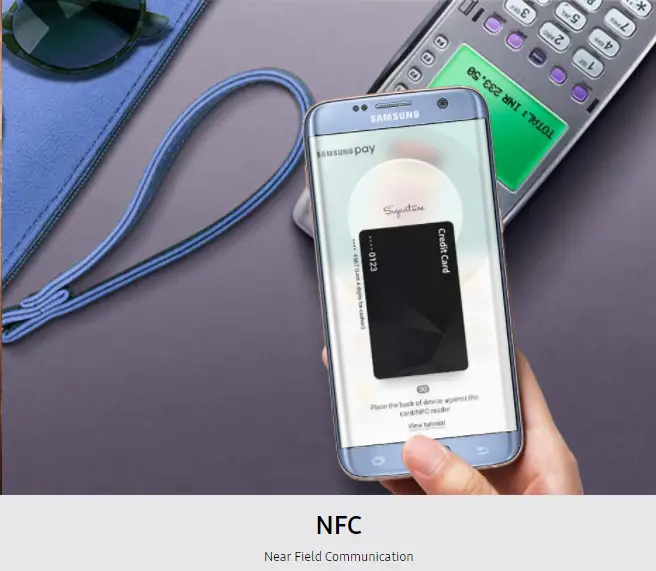 To make payment, Samsung Pay uses Magnetic Secure Transmission (MST) for all swipe machines and Near Field Communication (NFC) for NFC-enabled swipe machines.
A transaction can be made by selecting your card, tapping it on the machine, and authorizing pin or fingerprint. You can also make transactions on it using UPI.
It also works with Paytm as a secure mobile wallet, enabling merchants to scan a QR code from your phone and request money.
Samsung Pay mini, on the other hand, is limited to UPI and mobile wallet payments. Since the devices with mini version do not provide fingerprint authentication, no cards are stored on them.
Future of Samsung Pay
Samsung is in the process of bringing Samsung Pay to the Gear S3. This is already portrayed on Samsung's official website. It will make your payments even more portable by taking them to a whole new level.
Asim Warsi, Senior Vice President Mobile Business, Samsung India, said,
"Since its launch in India, we have received tremendous response to Samsung Pay and we remain committed to taking it to maximum number of consumers. Over the next few weeks, we plan to extend Samsung Mini as an update to some existing users of devices like J7 Prime"
Conclusion
Samsung Pay promises a safer and more mobile way of making payments through your cards by removing the need to physically carry them. You can count on it as it uses NFC, which is enabled on most swipe machines. Apart from that, it also uses MST, which works with older machines or machines that do not support NFC.