Do you ever felt the need of a portable projector which you can easily carry on your office bag and then later on use it to display a presentation which you have on your iPhone or simply listen to music or watch the video on iphone, ipod using a projector anywhere.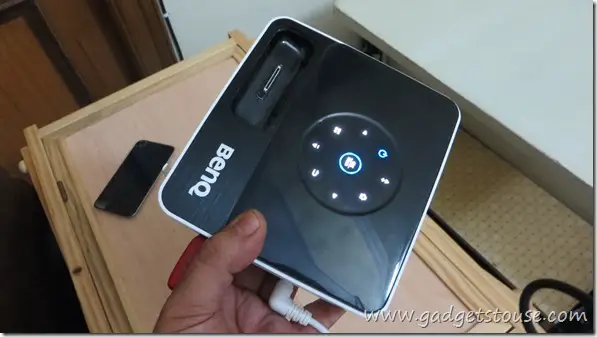 BenQ Joybee GP2 is the small portable machine which can fulfill your needs with a portable projector, we will talk more about in this review.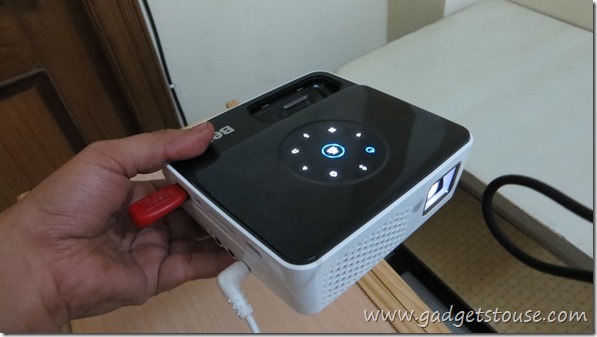 Design and Build Quality
Design wise it is one of the best portable projector which is so small and light that it easily fit into your palm and light enough for any one to carry even with one hand. Build quality of this projector on the other hand is quite amazing, its plastic but good quality of plastic all over and it weighs a mere 565grams. Despite its small size, however, the DLP GP2 can throw a 1,280 x 800 resolution image of up to 160" other specs include a 2,400:1 contrast ratio and maximum brightness of 200 lumens.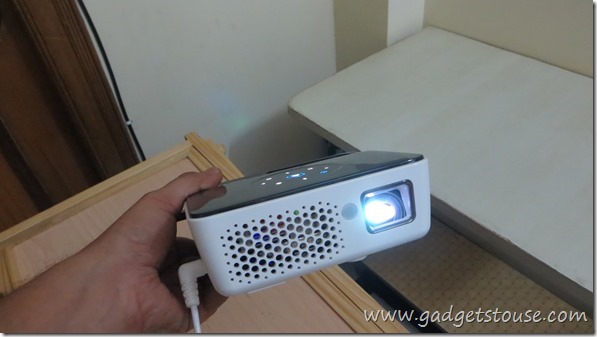 Connectivity
There are lot of connectivity options with this projector which includes a memory SD card slow, USB 2.0 port, micro USB mini B type, mini HDMI, PC, AV Component in Port, Audio out as 3.5 mm jack etc You can almost connect anything to this projector using these ports.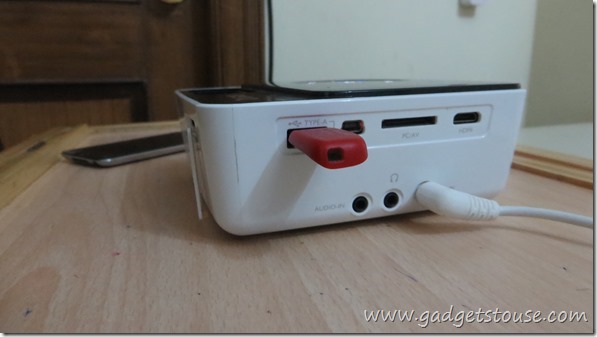 Please Note: The micro USB port doesn't let you connect memory sticks to play content directly; that's left to the full-size USB 2.0 port beside it.
Display and Operating
The quality of the projected display was quite good if not too great, specially if you place it at distance of around 1.5 meter from the wall or the white curtain where you are projecting the display. The GP2s's low fan noise. It is much quieter that its competitors, and with its pair of 2-watt speakers cranked up, you will be almost unaware of the fan noise.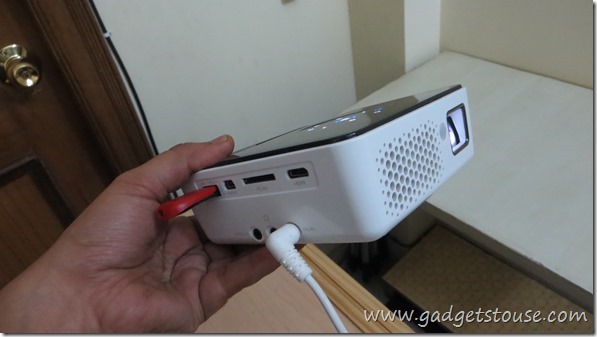 iPhone, iPod Dock on BenQ Joybee GP2
Yes you have a iPhone, iPod dock which can be used to dock a newer and old generation iPod and iPhone including the latest iPhone 5 and iPod Touch 5 at the time of writing this post.
The controls on the top of the projector makes it much easy to operate and when you are away you can use the remote which comes with this projector.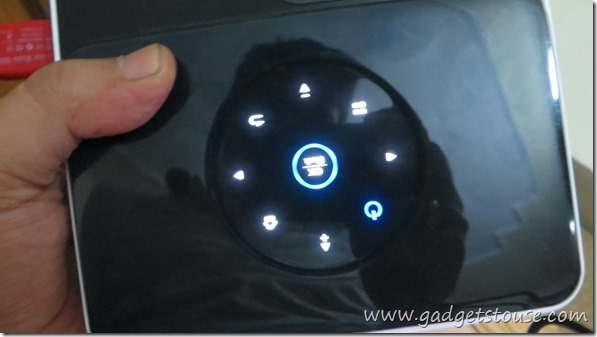 This projector comes with a carry bag which makes it easy to carry the projector with you anywhere with its cables, remote and other small things.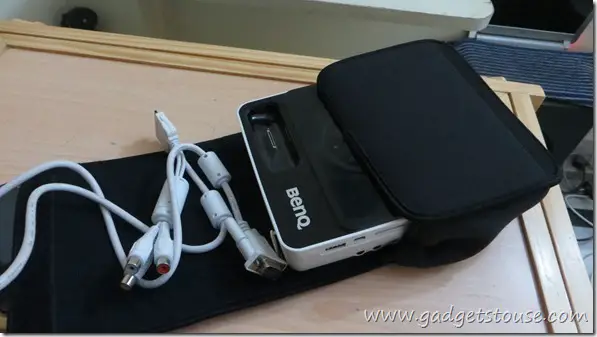 BenQ Joybee GP2 Projector Review [Video]
Pros
Light weight
Low Fan Noise
Wide Options for Connectivity
Cons
Average Quality for video and audio
Overheating
Poor quality of buttons on remote
Conclusion
In all to conclude BenQ Joybee GP2 projector is a great option as a portable projector which could be easy to carry and provide good quality of projection for video from iphone or other storage devices.