You can install hundreds of apps on your Fire TV Stick through Amazon App Store. However, when you uninstall them, your device may still show those apps on the list with a cloud logo....
Google introduced its voice recording app Recorder with the Pixel 4. The app improved the ability to transcribe the audio without even an internet connection. The Recorder app works surprisingly well and it is...
Most of the web browsers including Google Chrome offer an autofill option to quickly fill out details such as login credentials, name, addresses, payment methods, etc. It's very convenient feature that lets you fill...
Once you sign in with your Apple ID on all of your Apple devices, you can use Continuity features like Handoff to work seamlessly between the devices, say your Mac and iPhone. However, it...
Sometimes we receive an important text message with some work that we need to do later. And we forget because these days very few among us check our text messages once they are already...
We all have personal pictures and videos on our phones, which we don't want to share with others. This may include pictures with friends, family, and others, which are not meant for public viewing....
There's nothing more irritating than a tune stuck in your head and you can't remember the song name or any of the lyrics. But thanks to Google, those frustrating 'naaa naaa naa nan nan...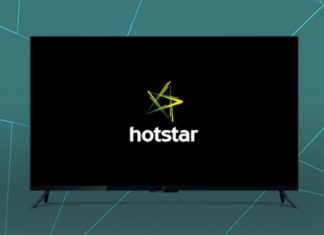 If you use Hotstar on your Smart TV, then you might have come across connection errors like "Please check your internet connection and try again " or "An error has occurred." Here are some...
If you want to buy a new DSLR camera or even a digital camera to show off your photography skills then this is the right time. Amazon and Flipkart started a sale that has...