Lenovo has launched two new fitness bands the HX03 Cardio and HX03F Spectra back in April. The two new fitness bands feature dedicated display panels and offer several fitness-centric features such as static and...
Navigation gestures have become popular since the launch of the Apple iPhone X and Android smartphone makers are now introducing similar gestures on their devices. Since Apple launched the iPhone X with a notch...
WD makes some of the most unearthly storage products which we have seen recently. We came across a new product from WD which is an external hard drive but does a lot more than...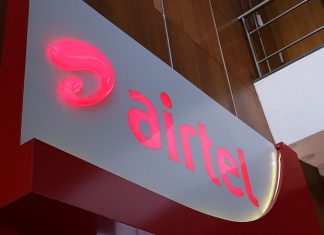 Bharti Airtel has launched a  new Rs 597 recharge plan that offers unlimited voice calling benefits for a longer period. The new Airtel Rs 597 plan comes with unlimited voice calls without any FUP...
Motorola is back with its new iteration of Moto G series smartphones. The Lenovo-owned company has refreshed the design language for the new Moto G6 and it comes with 18:9 displays, and a premium...
Facebook is the biggest social media platform with over 2.2 billion monthly active users worldwide. The Mark Zuckerberg led social media platform has been introducing new features and acquiring other companies to attract and...
Micromax has launched a new smartphone Micromax Canvas 2 Plus in its Canvas series. The new smartphone comes with a HD+ display with 18:9 aspect ratio, is powered by a quad-core processor and 4,000mAh...
The performance in Android smartphones are now evaluated by benchmarking ap; these benchmarking apps tells you everything about your Android smartphone. It can tell which processor your smartphone is running, how much RAM is...
Motorola released new iterations of its Moto G series smartphones recently. With the new Moto G6 series, Motorola completely redesigned its smartphones. The Moto G6 which starts at Rs 13,999, looks premium with the...