Google recently put its Phone app on the Play Store to expand its device support. Previously it was available to the Pixel devices only but Google is now making it available to other devices...
Twitter has released a new feature that was in the testing for so long and finally, it's here. This feature helps the user to limit the replies in the tweet and put some restrictions...
Update: It is very unlikely that the Redmi K30 Ultra will launch in India or other global markets. As confirmed by a company spokesperson, the special 10th-anniversary edition Redmi K30 Ultra will remain restricted...
OnePlus Nord is the latest entrant in the premium mid-range segment by the company. The phone features Snapdragon 675G, 90Hz AMOLED display, 5G support, and Oxygen OS. Like other flagships, it gets a glass...
हिंदी में पढ़ें If you search for a celebrity or a popular person, you will see a card about them in the search results. It contains all the required basic information and sometimes the links...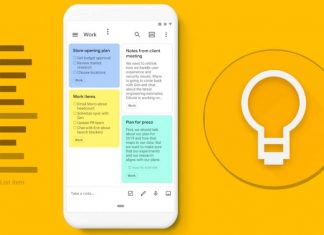 Google Keep offers a handy way to jot down notes, make to-do lists, and set reminders. Amongst other features, it also lets you archive notes, which is often confused with deletion or removal. Well,...
हिंदी में पढ़ें Google's Files app has got a new feature called Safe Folder to protect your files using a PIN. This feature also encrypts the folder which is then protected by a 4 number...
हिंदी में पढ़ें A lot of you may want to hide your Instagram story from everyone except one person. Now, this could be due to various reasons, be it to upload something specific to a...
Samsung OneUI is one of the most refined themes based on Android on smartphones. This new user interface is really fluid and smooth and there is no clutter like you have seen on Samsung's...