Facebook has released the Avatar feature for India and now you can create the customized avatar to share no your Facebook wall. The customized stickers have been rolled out to all the versions of...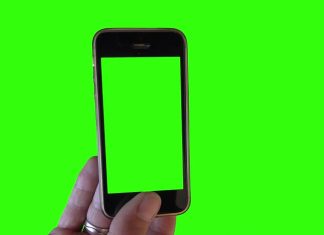 Using the green screen, you can replace the entire video background, add special effects, make things go invisible, and show a location you can't travel to. Now, while these effects are best suited for...
Reliance Jio was teasing the upcoming video conferencing tool for quite some time and the good news is that it's finally here. The JioMeet is the new video conferencing tool released by Reliance Jio....
Samsung's One UI is one of the most beautiful customized Android UI with better one-hand usage. If you feel the same then here we have a nice surprise for you, you can install that...
Is your phone's speaker making cracking or buzzing noise? Or, is there any other issue with the audio output? Well, whether you've dropped it in water or it's the exposure to dust, here are...
WhatsApp today released a bunch of new features on WhatsApp and for a wide range of platforms. Some of the biggest features are the support for animated stickers, dark mode for web, and enhanced...
Recently, there has been a lot of outrage regarding Chinese products in India. There were 'boycott China' hashtags trending across social media. People were also uninstalling Chinese apps from their phones. In such a...
WhatsApp has released a few new features with something new all the platforms. The one big feature is the animated sticker support for all the smartphones. You can now send animated stickers to your...
The popular Chinese video-sharing platform TikTok has been banned in India over data mining concerns. And this is indeed a good time for other apps to take over the audience. Here are five best...