Before samsung galaxy note was launched last year, we never knew that a phone of this much big size would sell, and it sold and became a successful product and opened a new segment altogether in the mobile phone market, this new segment is called a phablet which is called a Phablet = Tablet + Phone – that means a device which works as a tablet + phone.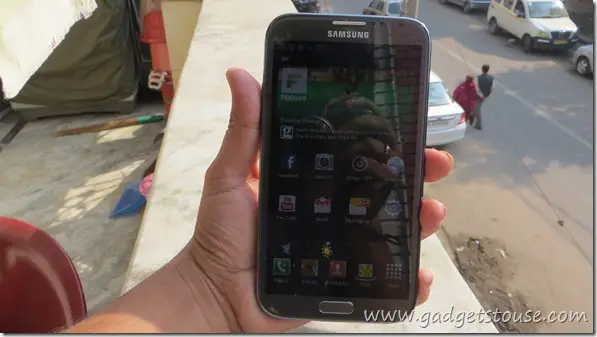 Note 2 is the successor of original Note launched by samsung and when it comes to be difference it has opened a whole new world of possibilities of what you can do with this phone + tablet, read on further to know more. 
Design and Build Quality
Taking about the design note 2 has a better sleek design as compared to note 1 as it has a better curved rounded chrome edges which gives the phone a premium look and it looks better in white color, build quality is better it does not feel jerky from anywhere but feels a bit plasticky but the glossy finish gives it a much better look, talking about the size yes it bigger than you expect from a phone but on other hand it allows you to do a lot more things which are much difficult like taking a note in natural style.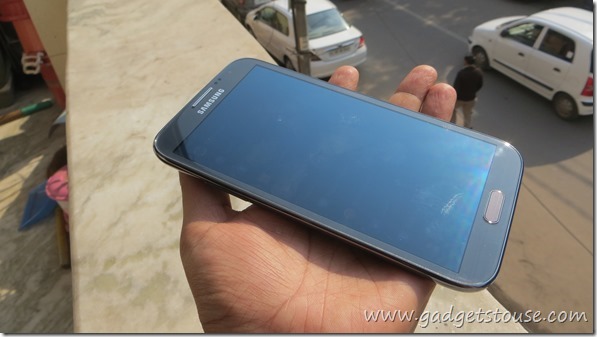 One thing which you will always worry about once you buy it, that it may get slip out of your hands and get damaged thanks to the glossy back from samsung for this.
Display and Hardware
Note 2 display is Super AMOLED capacitive touchscreen with 720 x 1280 pixels, 5.5 inches which gives you around 267 ppi pixel density. It not too great but still it looks much good may be  because of its bigger display I liked it more than my iphone 4 retina display. The big display screen really gives a much wider view of photos and videos you see on this phone. If we talk about the hardware Note 2 is powered with powerful Exynos 4412, with a 1.6 GHz CPU and a Mali 400 GPU. It comes with 2 GB of RAM which makes it faster enough to do a lot more things you imagine a phone should do.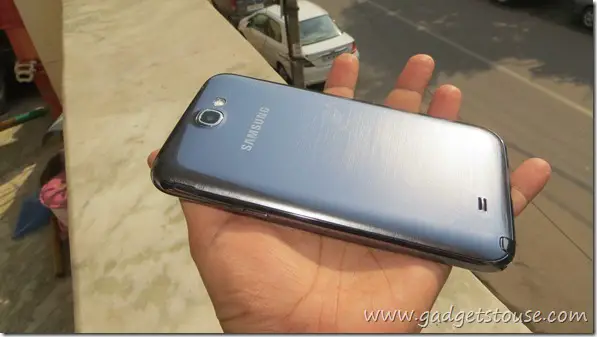 Multimedia
Note 2 has 5.5 inch which his much wider than any of the good popular smartphones we have seen till now, but it just serves the purpose when you get almost the same feel while playing a video on the note 2 as you might get on a 7 inch tablet and this is one reason this device is called a Phablet as it comes under that category as it really bridges the gap between a tablet and a phone as its proves to be a all in one device. When it comes to playing video file formats, you can actually run almost any video file format in full screen with third party video players and when you use s pen while playing videos you will feel the power of it.
Battery Life
Talking about the battery, Note 2 has a huge battery with power capacity 3100 mAh which is really justified considering the big Super AMOLED 5.5 inch display. On the other hand Note 2 big size allows to fit in the a big battery which in turn give much higher battery life to this device.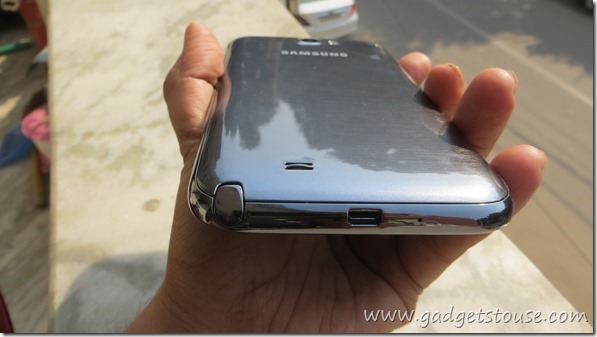 Camera
The 8 MP camera with auto focus, LED Flash with pause during video recording is one the best features and hardware you can get at this price segment in android phones. It has many modes, including Burst shot, Panorama, and HDR. You can control contrast, exposure, and apply various filters. Images which are are sharp and detailed but proper focus while taking photos is a must, you can also take photo by saying voice commands like cheese etc. On the other hand tag buddy feature is another great once you capture photos and create a database of your friends beautiful friends. Although some times it gets difficult to take a photo because of the big size it would have been much easier if it has got a dedicated camera shutter key.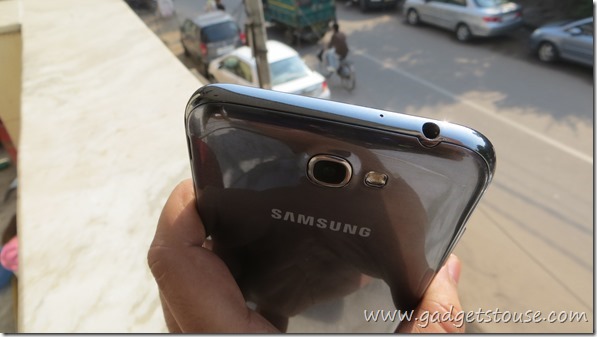 User Interface
User interface on this device is one things which is the most awesome, yes it is designed in such a way that it could give a great advantage and offer some thing new each app you run on the device either its phone dialer, keyboard, photo gallery or media player etc. With the S pen each app in Note 2 becomes more powerful and user centric to offer more to a user in a natural way possible with a note 2 by considering. Jelly bean on the other hand on note 2 makes it more responsive and faster to use as compared to other cheap phablets with same screen size as none of them comes with jelly bean as if now.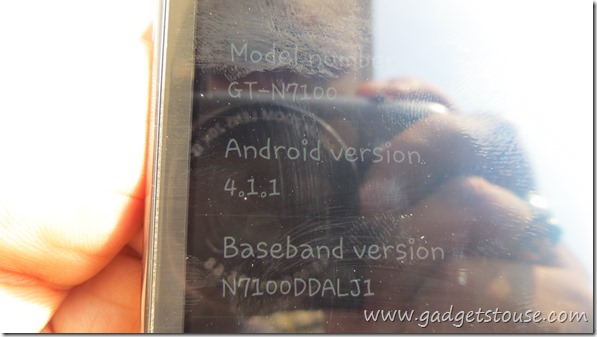 Pros
Awesome design
S Pen
User Interface
Phablet
Cons
Difficult to hold in one hand
Feels Plastic
S Voice not too good
Conclusion
Samsung Galaxy Note 2 can be a good business device for presenting stuff to small group of people, S Pen can become a good addiction, proves to be a great device which bridges the gap in between a tablet and a phone. In all if size is not an issue then it could be best device which does provide you a lot of features which many would call innovative comparing the stale iOS now.