GupShup Technologies have launched an application by their name and this application is worth trying once. In most of the cases the IMs which use cellular data divide your chat with friends into groups, one of the group is of the friends who do not use cellular data and prefer to rely on SMS for chatting and the other group of friend is on a particular application which used cellular data. These days when there are already huge bunch of application doing the same thing it becomes difficult for the users to have all of them and then use them at the same time.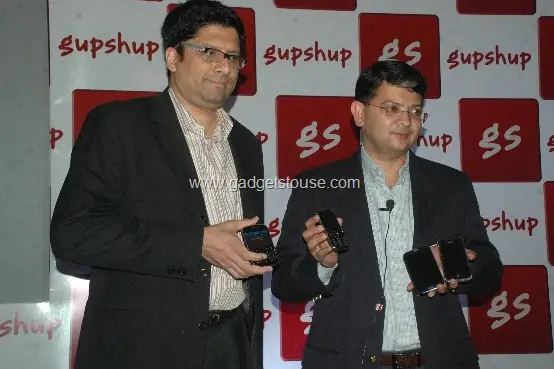 If I will start writing about the IM applications which are really famous these days, then the list will go like Whatsapp, Hik Messenger, Ebuddy Xms, Kik Messenger, WeChat, Viber, Imo messenger and this list can go endless. Honestly even if my phone can but I will not want to have all of them in my phone, it will chaotic. Now the solution to this problem is clubbing the chatting over SMSs and IMs at a single place which will save you the trouble of chatting everyone with different application. This application named as GupShup does this thing, it will allow you to send the SMS that too toll free, which means you will not have to even go for an SMS pack and you will be able to send your friends SMS on behalf of GupShup. This application is available for 4 mobile OS Platforms, Symbian, BlackBerry 10, Android and iOS (the version of Windows is being awaited).

It something like adding WhatsApp with Way2SMS, but then the features not only end here. Apart from chatting with your friends you will have the option to join the groups (which is 5 million in number) and you will keep on reading their posts. It is somewhat similar to Twitter where you can reply to those posts exactly the way you reply a tweet. You can also choose to create your own group among your friends (this is the most common feature in the IM application these days).
Now if any of your friend has activated the DND (Do Not Disturb) service then you will not be able to use this application to send them messages and then you will have to use your own personal SMS pack to send an SMS to that user. Initially the application has the capability to organize the groups and let them interact with their followers only through SMSs but only they have taken it to the next level.