Have you ever thought for a third party keyboard which could work across all the your apple device and portable enough to carry it around, on the connectivity front it works seamlessly between my iPhone, iPad, and my PC laptop, yes you can use it with a non apple computer or a PC as well.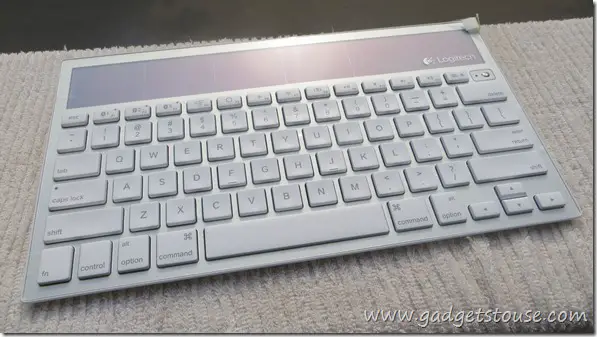 Build Quality and Design
Talking about the build quality it is one finest quality of plastic I have seen on any computer accessory, it fairly solid to resist drops for once or twice, design wise its really sleek and compact as a keyboard and little heavier to make it stable while typing.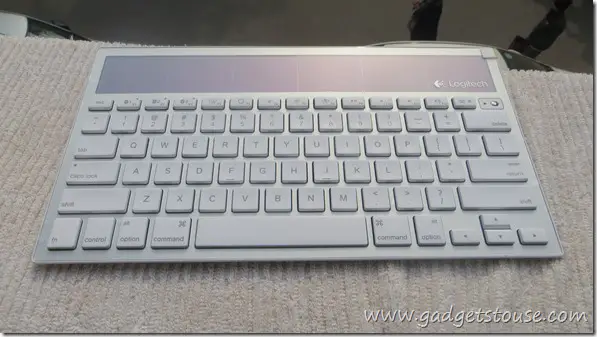 Form Factor and Size
In terms of the size its almost of the same size as normal regular apple keyboard which come with mac but on the functionality side it can connect to three devices including a iPad and iPhone with a single key press.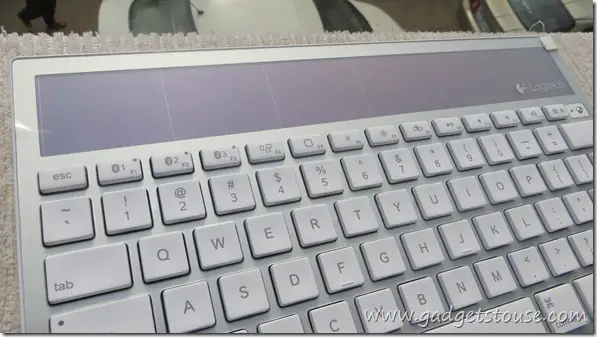 To switch among the devices I simply pressed the "1," "2," or "3" function keys at the top left of the keyboard.
Connectivity and Battery Life
As per connectivity, I used it with my macbook pro some times, iPhone and my iPad 2, once connected with a device for the first time, it will get connected seamlessly without any issues by just pressing a function key. It has a simple button to power it on and once fully charged it give me backup all the time as it was automatically getting charged with solar and normal indoor light, never faced battery issue while using it.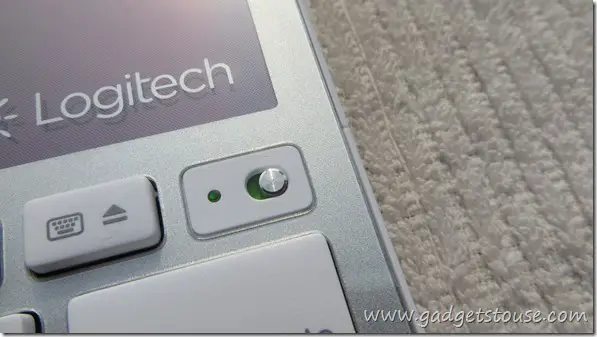 As per Logitech you can use this keyboard for 8 hours in a dark room with very less or low light without any issues.
Keyboard
It has a Chiclet-style keys as the Apple Bluetooth Wireless keyboard and the look and feel of the keys are very similar, though not the same keys. The keys gives you good amount of travel and feedback while typing which makes it more confortable keyboard to type on.
Logitech Wireless Solar Keyboard K760 Pictures
 
Logitech Wireless Solar Keyboard K760 Review [Video]
Coming soon…
Pros
Works across all apple and non apple devices
Nice Build Quality
Compact
Cons
Little Heavy
No Protective Case
Conclusion
This is one of the finest build quality keyboard which could be a all in one typing solutions for all your apple devices but one thing to note here is that it feel little heavy when you carry it around and it does not have a case in which you can keep it, I recommend you to buy a sleeve in case you buy it.