A new phone of Lava has been discovered on their website and the puzzling part is that they never launched it in their old fashion. They simply mentioned it on their website and waited for the users to notice it. The price of this product has not been specified yet but it seems it has been launched as the successor of iris 502. The previous phone had single core processor along with Jellybeans whereas the new phone has 'Ice-cream Sandwich' and a dual-core processor, when compared in the looks then they are almost similar. Let us take on specifications.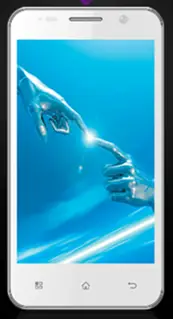 Specifications and Key Features
The size of the screen is about 4.3 inches with capacitive touch and it has WVGA display which is similar to that of Canvas 2 and if you have used 1080 HD display then you will clearly see the difference.
The primary camera is of 5MP which is accompanied by flash and is capable for video recording with 30fps, the other or the secondary camera is VGA for the video calling purpose only. It has got panorama mode, Auto-Focus and Face Detection.
The battery will cause some problem as it is only 1500mAh, which is already not sufficient for the display of 4.3 inches and moreover it operates on ICS which doesn't have Jellybeans battery patch.
The phone is powered with dual-core 1GHz processor accompanied with 512RAM and operates on 4.0.1 Ice-cream Sandwich.
It has an internal storage of 4GB which can extended up to 32GB with external storage slot.
Conclusion
The phone launch was not done, so it is not famous yet and moreover the OS is old so it can be a huge turn off for this phone. Battery is also week, so I will expect the prices to be much lower than iris 520. So basically the prices will decide the future of this phone.