Nokia India annouced a partnership with New India Assurance which will help you get the money if you lost your phone with in 1 year from the date of purchase, you will need to pay around 1.25% of the purchased handset value or minimum Rs. 50 INR which ever is higher.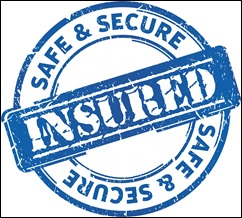 This insurance will be available be available from March 14th 2013 onwards on all the nokia devices purchased through Nokia Branded Retail Stores and Nokia Priority Dealers in Delhi, NCR, Jaipur, Mumbai, Ahemdabad, Pune, Kolkata, Chennai, Hyderabad, Bengaluru and Cochin.
Talking about the damage to the phone, it does provide the option to claim when your phone is not working after liquid damage and in case if you lost the phone or if it is stolen you don't need a FIR but just stamp from the local police station on the self declaration document which you can write on a piece of paper saying that you lost your phone with such and such phone number.
This insurance will be valid only for one year from the date of purchase of your device and you will get approx. 50 of the total value of the phone, it covers damage to the phone by external impact like in case when you drop your phone on the ground and it breaks or stops working with some signs of damage. We think it's a nice move by nokia, do let us know if you have any questions regarding this.
In order to enhance the consumer experience further, New India Assurance and Nokia have mutually agreed and tied up with an IRDA Licensed "Insurance Broker", which is facilitating and administering the plan by way of providing Value Added Services exclusively to Nokia consumers. Consumers can avail of these services at an additional fee of Rs. 50/- per device irrespective of the device cost. In order to report claims with New India Assurance Company Limited, customers have to contact the call center managed by the "Insurance Broker". The value added services include
Free pickup and drop services in six cities, viz., Delhi & NCR, Mumbai, Bangalore, Hyderabad Chennai and Kolkata. This includes free pick up (within 24 hours of a call being registered) and drop of the device in case of damage, or of documents in case of loss or theft. In case of thefts, consumers will need to file a written report with police authorities and report the loss of SIM to the concerned network service provider and acknowledgement to be furnished.
Cashless service. Cashless service will allow claimants to submit their devices at the nearest authorized service center and have their claims processed. If the damage is within purview of Insurance, the device will be repaired and be delivered back to the consumer at his door step.
Standby devices and chargers: In the interim period, consumers will also be provided with standby handsets and chargers.