Well, Umi has already surprised us one time with their X-2 and we have received many queries from the readers enquiring that how to get this phone as they cannot find it anywhere online to order, to get your issue resolved and then follow the procedure specified here. Luckily for their new Phone Umi X-1 you will not have to face much problems and this is the page from where you can order this device right now. They mentioned about this phone on their Facebook Page and they have already started taking orders for the same.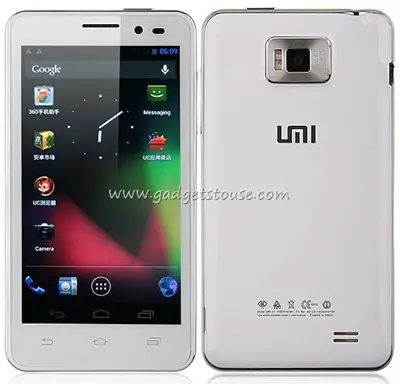 Available at 10,500 INR this is big things to brag about like its 1.2GHz Quad Core processor by MediaTek, now most of the phones in this range have dual-core processor and this is something to look forward in this phone. Again the camera has Panorama shot up to 260 degrees which is again interesting.
This is the scaled down version of X2 which has everything exceptional in its price range but the only thing that disappoints me in this phone is its battery backup because with the screen size of 4.5 inches on an Android phone you will have to have the battery strength of around 2300 mAh for the average performance 1800 mAh is something goes below the average level and most of the phones in the price range will have better battery than this.
Now when compared with Karbonn Titanium S5 then you will have to pay 1500 INR more and you will get a bigger screen of 5 inches with better battery strength of 2000mAh and other than these 2 everything from the processor to the camera specs are same. When you will compare Umi X1 with Lava Xolo X1000, then you will have a big reason to buy X1 because Xolo X1000 is priced at much higher of what you will be paying for X1 and offers everything much similar to Umi X1. So, I will suggest you that it is not a bad deal after all, only the battery can be a problem. Keep your preferences clear and then choose the best phones out of all mentioned above.