Previously we reported that Micromax might be producing the 3D phone in its canvas series but this news has recently been confirmed by some of the sources and at has also been revealed that this product will be launched by the end of April. We have already highlighted some of the possible hardware parameters of the phone and this will be a much better 3D as compared to the previous 3D phones which have been launched since 2011.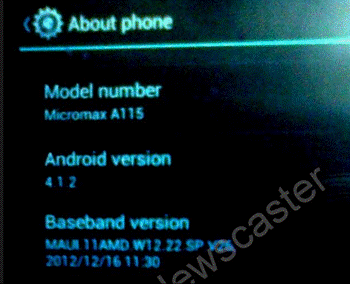 As we have already informed you that Micromax is already overbooked with Canvas HD order and they are trying to put them off ASAP because it has been a long time since the product was launched and released in India and they have many products which are lined up for the release and this incomplete demand of Canvas HD has halted them to release more products. To avoid the same problem they heightened the price of the product and still they have the booking of Canvas HD at the rate of 25 units per minute.
The 2 products next products from Micromax which we are desperately waiting are Viva A72 and Canvas 3D. Canvas 3D has 5-inch screen with the resolution of 800 x 480 pixels and the 3D display, the 3D experience is expected to be glass free. The processor is of 1GHz and similarly all the other hardware specs are same as of an average Android phone but the camera specs are little better with 5MP at the back and 2MP in the front.
[ Source: MMX Newscaster ]