Talking about the budget phone takes me to Salora Fontab which has pretty impressive hardware specifications when compared with Acer Iconia B1 or Micromax Funbook P362 or P360 or Karbonn A-37 Ta Fone. All of these are 7-inch tablet and but the power acquired by Salora Fontab leads ahead of all the tablets mentioned above.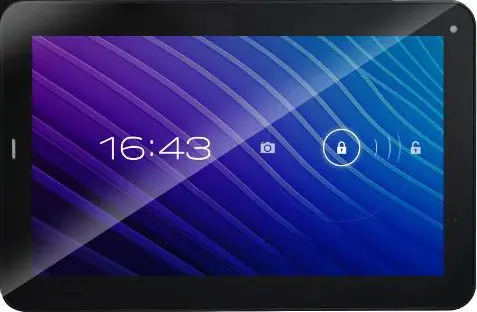 Usually when the tablets under this price range have 512 MB RAM and the processor is also clocked at 1 or 1.2 GHz but in this case of Salora Fontab we have 1GB RAM and its processor clocked at 1.5 GHz has the architecture of Cortex A-9. So, this power is ahead of all the tablets mentioned above but the camera is decent and comparable to usually all the tablets with 2MP camera at the back and a VGA camera in the front.
Again the battery backup of the tablets is also great which is 3500 mAh instead of 3000 mAh (usually available in all the tablets). Again the advantage which Iconia B1 had was the latest Android Operating System and now the same thing is also possessed by Salora Fontab which is Jellybean. The internal storage held by this tablet is 4GB which can be further extended to 32 GB.
I will personally recommend that if you can find an after-sale service provision of this gadget manufacturer in your locality then this tablet is the best in this price of 6,899 INR and an obviously better choice when compared with tablet mentioned above in the beginning of this post.