Videocon has released three phones recently and they cover low-end and mid-end range of android smartphones series. Videocon has released their Android smartphones with Dual Core processor after a long time and they are the first contenders from Videocon in this range moreover the Quad Core phone by Videocon at this price is the first smartphone from Videocon of this type. Let us take them one by one brief them in terms of hardware.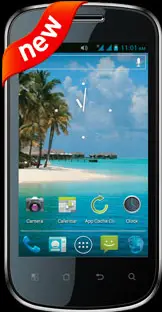 Starting the smallest screen size phone we have 4 inches of screen on Videocon A27i which has WVGA resolution and has dual core processor and that too clocked at 1GHz. The RAM used in this case is of 512MB and it uses the battery of 1500 mAh which is decent but now when the processor is obsolete you may observe some different results as the Operating system used on this phone is also older which is Icecream Sandwich. The price of this phone is not specified but you can keep checking the Sulekha for the same.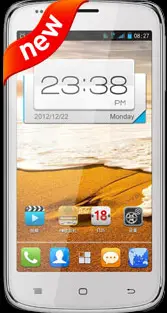 Now another phone which got released was Videocon A53 which has got the screen size of 5.3 inches but the hardware specs are not too much ravishing as it has got the Dual Processor clocked at 1.2 GHz which is further supported by 768MB RAM. The battery strength of this phone is adequate which is 2500 mAh and it has also got the 8MP camera at the back of the phone and 1.3MP (VGA camera) in the front. The internal storage capacity of the phone is 4GB and it can be extended up to 32GB. Over all the this phone should available at the price of around 10k INR (if it wants to compete with other phones else there are many phones available with 5-inches screen size available at the economical price which can easily take over them).
Videocon A47 has the screen size of 4.7 inches and it is the most powerful phone in all three released by Videocon recently as it uses the Quad-Core processor which is clocked at 1.2GHz and the camera specs of this phone is also very good which is 12MP camera supported by LED Flash and 3.0 MP camera in the front is also very good especially when front cameras usually are kept below 2MP in most of the phones. Our of these three phones this is the only phone which uses Jellybean and it has got the internal storage capacity of 4GB which can be further extended to 32GB.