Chinese electronics, namely phones, have finally shed their 'cheap quality' image for most people now, although it did take a few years for the Chinese to get from cheap 'no name' dual SIM phones to almost mainstream-quality phones with top-end features, in line with brands such as LG and Samsung. And now, the very Chinese brands are venturing in international territory; and their first priority, after their home country, seems to be the Indian market. This move by the Chinese makers has been received with a warm welcome by the average Indian (especially the youth) who is always on the lookout for the latest tech at affordable prices.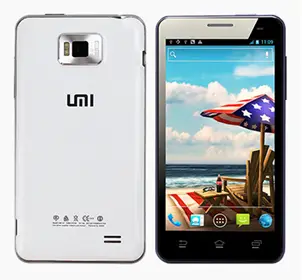 Chinese companies such as Zopo mobile, UMI, Jiayu, etc. are reportedly trying to make foray into the huge Indian market at this moment. These companies offer some serious value to price ratio for their products, good enough to give nightmares to a few mainstream OEMs. For those doubting the quality from these Chinese players, this should come as a green signal since it is a well-known fact by now that Indian brands such as Micromax and Karbonn actually do not manufacture most of their products themselves, but instead they source devices from Chinese OEMs like these and rebrand them under their own name for sale in the Indian market.

What exactly does it mean to the end user? This means that you get a lot more bang-for-your-buck if you buy from these Chinese players directly as opposed to say, buying from brands like Samsung, Sony, etc., or Indian brands like Karbonn or Spice, since, the Indian brands basically just act as middlemen and increase the price by a percentage for the consumer to pay. And, high-end devices with similar configurations from mainstream brands like Samsung are affordable only to the very affluent. For example, the Micromax Canvas HD and the Zopo ZP980 – both phones fit in the Rs. 14-16k price bracket (although the Canvas HD was earlier advertised to sell for Rs. 13990, only some got it at that price).
The ZP980 beats the Canvas HD in the following departments – Screen resolution (ZP980 – 1080p; Canvas HD – 720p), Camera (ZP980 – 13MP, Canvas HD – 8MP), PPI (Pixels Per Inch, ZP980 – 440.58ppi, Canvas HD – 293.72ppi), this might be subjective, but for me the ZP980 with its thin body and sleek design looks MUCH better than the Canvas HD with the black front-white rear setup. Also, the Zopo ZP980 comes in two variants, the 1GB RAM 'youth' version and the one with 2GB RAM – the 'advanced' version. This is one of the many examples which one might think of; other examples include UMI X2, iOcean X7, etc.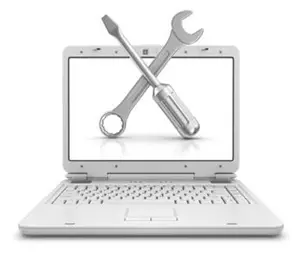 Now for the other side of the coin. With innumerable pros, there are bound to be a few cons. One being the lack of regular software updates, which might frustrate some over time. The biggest of them all for the average Indian should be the lack of service centers across the country. While Micromax and Karbonn have successfully set up hundreds of service centers and are in the process of setting up even more, there is nothing much to speak of for the Chinese brands like Zopo in terms of service centers. Let's face it – With a lower price tag for the same configuration, there are more chances of things going wrong.
Most of these companies operate from China – which means there won't be much of English-speaking staff, although it is improving. User communities and forums undoubtedly help a lot, but well, they cannot be substituted in place of service centers. Should something go wrong with your phone, the only thing you can do is go to the local phone repairer praying that he has a solution. Since most of the phones in a generation are based on similar hardware, there is a good chance your prayers do in fact get answered.
All in all, I would give a thumbs up to people looking to buy from Chinese OEMs at this point of time, and it is perfectly understandable if you are apprehensive about doing the same, there are good enough reasons to back your apprehension. At the moment, this market seems reserved by the adventurous and the youth, and it looks like it might take some time for the audience to widen.