After the release of Sony Xperia Z, which is the dust-proof and water-proof version of Sony Xperia ZL they are planning to launch another phone with the same robustness and almost same hardware specifications with somewhat different design. As of now we do not have the full package of information but sooner we will be providing you with all the information, you can call it Sony Xperia ZR (as per the sources).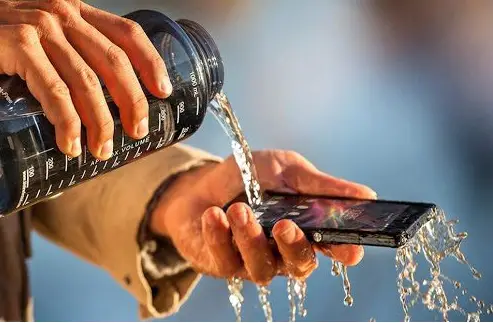 The screen size will be smaller at 4.6 inches as compared to the Sony Xperia Z (5-inches) but the combined power of 1.5GHz Quad Core processor with 2GB of RAM matches to that of Sony Xperia Z provided Sony Xperia ZR also uses the Qualcomm Processor. The primary camera is also the same with 13 MP and other details about it has not been revealed yet.
The display clarity is expected to be with the resolution of 1280 x 720 pixels and this somewhat falls short when compared with display resolution of Sony Xperia Z. We know that Sony Xperia can handle the jets of water and it can bear to be in the water for 30 minutes at the depth of 1 meter but Sony Xperia ZR is expected to do the same at the depth of 1.5 meter. Apart from this we do not have information about the dust-resistance parameters of this phone.
The internal storage of this phone is expected to be 8GB and the battery strength is also the same as that of Sony Xperia Z which is 2300 mAh so we can expect it to provide better battery backup mainly dues to the presence of smaller screen-size.
It seems that with this version of Sony Xperia handset they are trying to make the phone more robust than ever before and also trying to keep up with the high-end Android phone hardware specifications. It is a leaked report by Xperiablog and till now we do not any information about the availability and the price of this product.