So we are here to report about another genuine leak made by evleaks, they are never wrong in their leaks and this time they have leaked the so called LG Optimus G2 or it may be the Nexus 5. Few weeks back we reported about the leaked prototype of LG Nexus 5 (which has exceptional stats in terms of hardware power). So, it can be LG Optimus G2 or LG Nexus 5.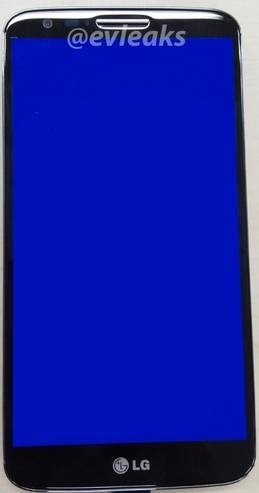 Due to the presence of a 5-inch screen in this leak we can expect this phone to be LG Nexus 5 and due to the absence of any hardware button we expect it to be the LG Optimus G2. So, we cannot say anything about the device being display in this picture. Moreover nothing about the image has been revealed yet but we are expecting to hear something soon from evleaks about it.
Nexus 5 will surely have the physical button but looking at the image we are sure whether they have display the image of the complete phone or this phone is still under its preliminary structure but the leaked benchmark results of LG optimus G2 say that. Stay tuned to know more about it or please mention your expectation from this image.
[Image Credit: evleaks]